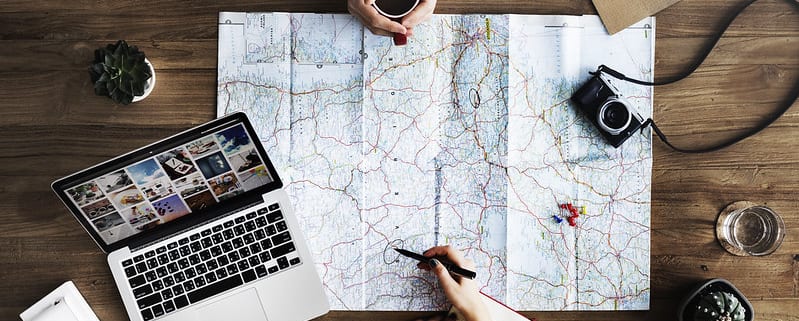 Planning for a trip can be a daunting task, especially if you are a beginner. You can easily get overwhelmed when you have no clue where to start and even the more minor details that might hurt your experience. Luckily, there's plenty of information out there nowadays. All you need to do is do your research and figure out some travel tips for beginners. Social media, guidebooks, and blogs have never been more plentiful. Just pick what suits your ideas best.
Hopefully, this travel planning guide for beginners will put you on the right path just as you desire and help you travel frequently and more efficiently.
Decide When to Travel
Timing is one of the critical travel factors to consider. One of the best travel tips for beginners is to travel during the off-season as compared to travelling during peak season.
Being flexible with your travel dates saves you a good chunk of money on both accommodation and transportation. Additionally, you get to enjoy popular tourist attractions when it's less crowded and shorter wait periods.
Pick a Destination
One of the most exciting parts of planning a trip is researching and choosing a travel destination. The whole world is your oyster at this point, and you can go anywhere and do anything.
However, it's essential to have an excellent strategy to narrow down your options.  You may opt to pick a destination from your bucket list that you had created, the most economical to fly to, or one that you got inspired to travel to through travel magazines or travel bloggers. Go ahead and get detailed and specific with your plans.
Every little detail would count, such as luggage storage places in Seattle, or bike rentals in London. The idea is to be as explicitly detailed about your destination as possible.
Research Flights and Dates
Hotel or activity prices are not as volatile as airline prices and availability are. In that, there's still a good chance you can find another place to stay that will still fall within your budget and meet your needs if the hotel room you had booked is no longer available. 
On the other hand, consider if you had booked a hotel, but the flight you were looking at is no longer available or has doubled in price? Therefore, you must take your time researching flight routes and dates. Book your flight early enough to get your desired flight and also for the best deals.
One of our best travel tips for beginners is to use apps such as Skyscanner, Momondo, and Google Flights to help you find cheap air tickets. 
Remember to find a good parking spot for your car. You can also try to save more on the parking spots you pick. For example, you can save more if you park your car near the airport you intend to use.
For example, you can book parking at the Embassy Suites RDU Airport if you use the Raleigh-Durham International Airport. You can then use a free shuttle service to and from the airport. It will save you a lot. Remember to pick a spot that can guarantee you security for your car for the time you will be away. 
Decide on the Duration of Your Stay
The length of your trip will highly depend on your monetary budget since the longer your trip, the more you spend. On top of that, vacation time is another factor to consider. How much time do you have at your disposal?  How much of it do you want to commit to this trip?
Also, think about the time needed to explore and enjoy your destination and the travel time to the destination. One of the hardest parts about planning your first trip is figuring out the balance between taking your time, and trying to see it all.
One of our travel tips for beginners is to spend at least 2 days in each city in order to really immerse yourself. For large destinations like Paris or Rome, you should plan to spend even more time.  
Set Your Budget
Go the extra mile and research your total costs with your preferred travel style. Would you rather stay in hotels, or do you want to backpack to the destination? What's the cost of restaurants, hotels, and attraction sites?
These questions will guide you in coming up with a rough estimate of your total costs. If working with a limited budget, look for destinations that fit into your range and rule out unaffordable destinations. If you are flexible, figure out how much you are comfortable spending and squeeze your expenses into that budget.
Wrap up
It's always important to have almost as much of your trip planned out in advance as possible to avoid getting into sticky situations on your travel. We hope the simple travel tips for beginners will help you organize better and prepare for your trip.
https://www.the-backpacking-site.com/wp-content/uploads/2021/06/32191464373_e8864ab8bd_c.jpg
522
799
Monica W.
https://www.the-backpacking-site.com/wp-content/uploads/2018/08/the-backpacking-site-1.png
Monica W.
2021-06-18 07:13:47
2022-01-09 12:35:27
Travel Tips for Beginners: A Guide to Planning Your First Trip