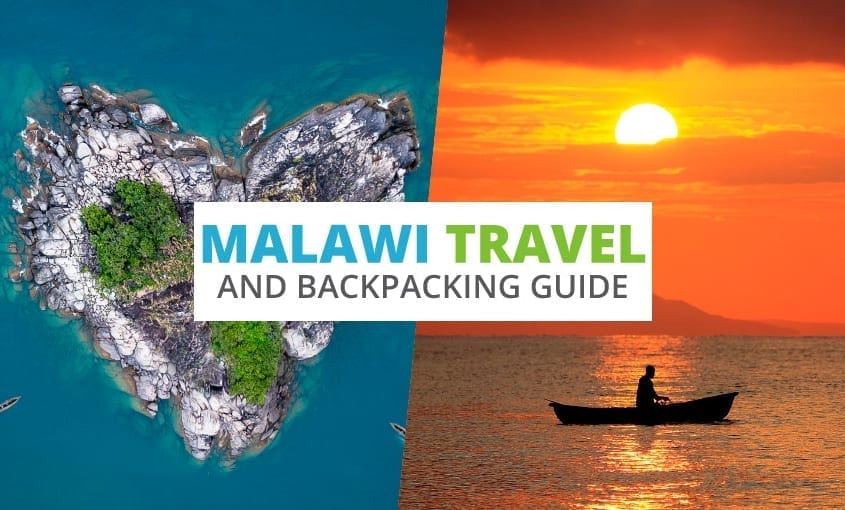 Backpacking Malawi
Looking for important travel information while backpacking in Malawi? Here you will find information on working in Malawi, entry visas, Malawi hostels, and much more.
Table of Contents
Facts About Malawi
Malawi came under democratic leadership in 1993 which brought with it a new era of stability after the dictatorial rule of Malawi's first independent prime minister and president, Dr Hastings Banda. Historically a key country on the slave trade routes, Malawi was visited by the explorer David Livingstone in the 1850s and his contribution to the abolition of the slave trade is noted by Livingstone memorials in many of Malawi's towns and villages.
Nicknamed 'the warm heart of Africa' Malawi's native population is well known for its friendliness towards visitors. The beautiful country is scenically varied with spectacular mountain ranges, vast nature reserves and national parks to explore, making it an ideal destination for backpackers. The two official languages of Malawi are English and Chichewa.
Climate in Malawi
When deciding the best time to visit Malawi, weather should play a big role. Malawi has a tropical climate with its dry season lasting from April until October.
The dry season brings with it unbearable heat but the conditions are less oppressive from May to July although this does mean wildlife is less frequently spotted around the visible watering holes of the national parks. Temperatures vary between the highlands and lowlands with high humidity in the lowland regions and nighttime temperatures below freezing point in the highlands.
Things to do in Malawi
Lilongwe
Lilongwe has been Malawi's capital city since 1975 when President Banda, born just north of the city, gave it its name. Visitors can experience traditional African life in the busy streets of the old town whilst there is a range of western facilities and luxury hotels in the recently modernised city centre. Interesting sites include the Statehouse which is today host to Malawi's parliament, a small nature reserve and the colourful scenes of Malawi's busy street markets.
Blantyre
With a population of half a million, Blantyre is Malawi's largest and busiest city and the country's centre of commerce. Whilst the city is surrounded by sprawling suburbs there are several sites of historic interest in the city centre including Mandala house, the oldest building in Malawi and headquarters for the African Lakes company, the Museum of Malawi, the Carlsberg Brewery and St Michael and All Angels Church.
Zomba
Situated forty miles north of Blantyre lies Zomba, which served as Malawi's capital city before Lilongwe took the title in 1975. The town is marked by signs of colonial settlers, for example, a World War 1 memorial clocktower, the residence of the town's former commissioner and the Cobbe Barracks which is home to the famous Malawi Rifles.
Also worth visiting are the botanical gardens, the old parliament buildings and, more sombrely, the Mikuyu Jail which saw the death of many political prisoners during the turbulent reign of President Banda.
Lake Malawi
Lake Malawi is a huge expanse of water covering a fifth of the country's total area. Home to over 600 species of freshwater fish, the lake is an important part of the country's economy and its banks are lined with little fishing villages. Lake Malawi is a popular tourist attraction offering boat trips and a range of watersports and, with depths of up to 700m, it is renowned as one of the best freshwater diving sites in the world.
National Parks and Game Reserves
Malawi boasts nine national parks and game reserves which lie across spectacularly varying terrain. In the north is the highland Nyika Plateau and the marshy Vwasa Reserve. In the central region are the Kasungu and Nkhotakota game parks, both of which are home to the 'big five: lion, leopard, buffalo, elephant and rhinoceros.
Further south in the Shire Lowlands are the Lengwe national park, the Mjete and Mwabvi national parks and most famously the national park of Liwonde. Additionally, to the east of Lake Malawi lies Cape Maclear, the world's first freshwater game reserve. There are numerous tour companies based in Liwonde and Blantyre that offer safaris by boat, 4×4 and horseback.
Mount Mulanje
One of Malawi's most spectacular sites is the bare rock mountain of Mount Mulanje which, at 3000m towers over the country's eastern region. There are marked routes up the mountain and explorer huts situated at notable points. Several tour companies offer guided camping treks up the mountain either by a strenuous rock climb or more gentle walking route.
Visitors to the mountain will witness a range of vegetation and wildlife such as antelopes, klipspringer and various species of birds as well as some of the most stunning views in Africa.
Unique activities in Malawi
Another good way to get an idea of things to do in Malawi is to scan the activities offered by Viator. They work directly with local tour operators, so you won't have to scour the internet or roam around town trying to find the best deal.
Backpacking Tours in Malawi
Though part of the fun of backpacking Malawi is exploring on your own, there are situations, especially when venturing off the tourist trail, when it does make sense to go with a guide or a small group. For these times, a popular option among backpackers is G Adventures. They hand-select local guides to ensure authenticity and quality. This is especially a good option for those travelling Malawi alone who would like to meet up with like-minded travellers. Their most popular trips in Malawi are their 20-day Serengeti to Victoria Falls Adventure including Kenya, Tanzania, Zimbabwe, Malawi, and Zambia.
How to Travel Around Malawi
Malawi has two major airports, Lilongwe International Airport 26km north of the city and Chileka Airport which is 13km outside of Blantyre. There are direct flights served by Air Malawi once a week from London to Lilongwe and daily Air Malawi flights to Lilongwe via Nairobi or Johannesburg.
If you're flying to Malawi or plan to take short flights within the country, we recommend using a few different flight comparison search engines. Kiwi is a new favourite among travellers. On average, we have found the cheapest flights to Malawi with them compared to the other websites out there.
Of course, it is always worth checking Skyscanner to guarantee you're getting the best deal. Both websites offer great flexible search options, allowing you to search the whole country of Malawi to find the cheapest airport to fly into, and also see prices for a full month if you're flexible on travel dates. 
Visitors can also reach the country by road, either from Tanzania, Zambia or Mozambique.
Health and Safety in Malawi
Compared to most other African countries, Malawi is considered a relatively safe country and violence against tourists is uncommon. It is advised that visitors are immunised against polio, tetanus, typhoid and hepatitis and take malaria tablets prior to and during travel.
Like most African countries Aids is one of the country's most destructive diseases and although Malawi has organisations which deal well with HIV positive citizens, visitors are warned to be cautious if coming into contact with blood or bodily fluids.
There are two large public hospitals in Blantyre and Lilongwe and private hospitals in Lilongwe and Mzuzu. It is advised that visitors take out medical insurance before travelling to cover any emergency treatment needs.
Entry visa requirements for Malawi
Visas are not required for short visits by nationals from any of the Commonwealth countries or the European Union.
Foreigner work permits and backpacker jobs in Malawi
There are very few paid working opportunities for backpackers in Malawi but many visitors opt to join a voluntary scheme, many of which offer accommodation and the chance to experience the country in its truest sense. Real Gap has developed several volunteer positions in Malawi like the Lake Malawi Volunteer Teachers project where volunteers pay a fee to teach in a local primary school in return for accommodation, food and weekend trips to one of Malawi's spectacular nature reserves.
Malawi Hostels and Budget Accommodation
Malawi is one of Africa's most visited countries and as a result, there is plenty of accommodation in the main cities, particularly in Blantyre and Lilongwe, and along the banks of Lake Malawi. Accommodation ranges from luxury hotels to hostels and traditional self-catering lodges surrounding all the main tourist sites. In most of the game reserves, there are campsites which also offer various self-catering and catered accommodation options.
We have had good experiences finding hostels in Malawi on HostelWorld. They have the largest inventory of hostels worldwide, and with over 10 million reviews and ratings from other travellers, you know exactly what to expect.
Another good way to find accommodation in Malawi is by checking hotels.com and  booking.com. With both sites, you'll not only find hotels, but also homestays, hostels, and other unique accommodation. We have discovered some great finds and have appreciated the ability to book ahead. You can use their advanced filtering to narrow your results by budget, location score, overall review score, and amenities. Many of the places on booking.com also offer free cancellation, which takes the pressure off the planning phase of your trip.
Useful Links for Backpacking in Malawi
Malawi accommodation has a comprehensive list of basic and luxurious accommodation by region.

Kiwi

 and 

Skyscanner

 

– Flight comparison search engines to find the cheapest flights to Malawi and within the country

GetYourGuide

and

Viator –

a collection of local tours and things to do in Malawi. Also offers Skip the Line tickets for crowded attractions

Tiqets

– Website selling entrance tickets and skip the line tickets for tourist attractions in Malawi

G Adventures

– guided backpacking tours in Malawi, great for solo travellers or for those interested in a more adventurous trip which would require a guide

HostelWorld

– #1 hostel search website to find budget accommodation in Malawi. Thousands of hostels and millions of reviews from fellow travellers

Booking.com

– commonly used accommodation booking site in Malawi. Hostels, hotels, and other unique accommodation with advanced filtering and millions of reviews

Travel Insurance

– read our comprehensive overview of Travel Insurance and some recommended providers for your backpacking in Malawi
---
There you have it, the ultimate Malawi backpacking guide. We hope you have found all the information you need for backpacking around Malawi.
Next up:
Liked this article? Share it with others who might be after the same information!