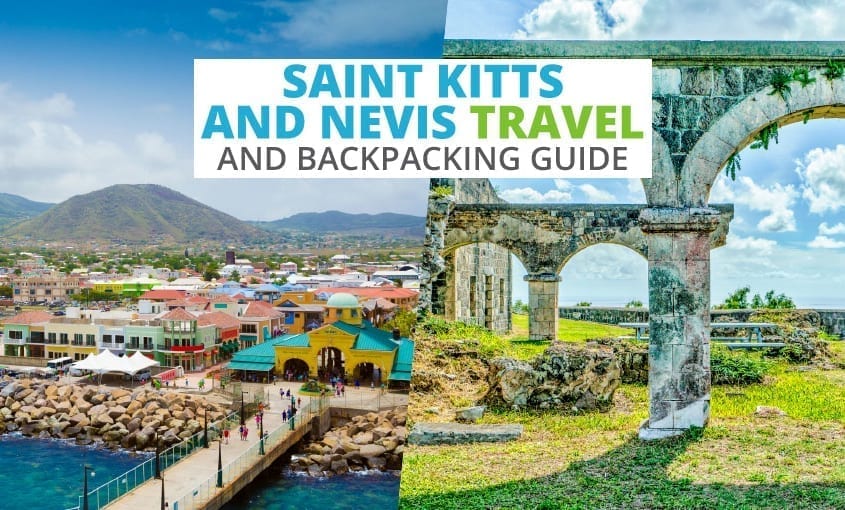 Backpacking Saint Kitts and Nevis
Looking for important travel information while backpacking in Saint Kitts and Nevis? Here you will find information on working in Saint Kitts and Nevis, entry visas, Saint Kitts and Nevis hostels, and much more.
Table of Contents
Facts About Saint Kitts and Nevis
Located in the Caribbean and part of the Leeward Island archipelago, Saint Kitts and Nevis is a stunning tropical paradise, perfect for any holidaymaker, regardless of budget. The country itself consists of two islands, the larger island, Saint Kitts, (formerly known as Saint Christopher) and the smaller island of Nevis, which is situated some 3 km south-east of Saint Kitts. One of the first colonized territories in the Caribbean, Saint Kitts and Nevis today possesses a flourishing tourism sector, which though badly hit after September 11, is thriving once more.
Saint Kitts and Nevis have the smallest land area and population of any nation in the Americas. However, this does not leave it lacking in terms of history and culture. The island's beaches famed for their 'sugary sand' are some of the most pristine in the world. Opportunities for snorkelling, diving, and even rainforest hiking abound. The cities of Charlestown and Basseterre (which is the nation's capital) are quaint colonial harbour towns where life goes on at a leisurely Caribbean pace as it has done for centuries. Nevertheless, island nightlife proves excellent; Saint Kitts possesses a wealth of fine brasseries, clubs and bars which provide their visitors with a taster of the Caribbean's celebrated calypso and steel pan music. A useful list of island hotspots may be found here.
Climate in Saint Kitts and Nevis
The islands' yearly average temperature is a pleasant 79 degrees Fahrenheit. The trade winds which blow in from the north-east are largely responsible for keeping the islands cool. As such humidity levels are also low. Average annual rainfall is 55 inches.
Things to do in Saint Kitts and Nevis
St Kitts and Nevis have much to offer visitors, particularly in terms of its history and culture. St. Kitts has always proved popular with tourists. The island's largest town, Basseterre combines stylish Georgian architecture with a relaxed Caribbean atmosphere. Sandy Point, the second largest town on the island, was built during the 17th century and became the focal point of the island's tobacco trade. Of particular interest to tourists are the large tobacco warehouses constructed during this period by the Dutch West India Company. Reminders of its bloody colonial past litter the island. The petroglyphs carved on boulders located on the edge of St Kitts' Wingfield Estate are a testament to the island's pre-colonial history.
Charlestown, on the neighbouring island of Nevis has been constantly ranked among 'the most modest and charming cities of the Caribbean islands'. Locations of interest include the home of Alexander Hamilton, the first Secretary of the United States Treasury and Memorial Square, which honours those residents of the island killed during the two world wars. Perhaps one of Nevis' most famous residents was British Admiral Horatio Nelson and it was on the island that the young British captain wed a local girl, Fanny Nisbit. It is therefore not surprising that the island's Horatio Nelson Museum possesses one of the largest collections of Nelson memorabilia in the world.
Like other Caribbean destinations, St. Kitts and Nevis are renowned for their pristine beaches. The beaches of Sand Bank Bay, Frigate Bay and Friar's Bay are famed for their clean white sand and are located to the south of St. Kitts. Those visitors wishing to engage in a spot of water-skiing will no doubt wish to head out to Frigate Bay where jet skis can be rented. Pinney's Beach on the island of Nevis is rarely crowded and makes for the perfect getaway. Holidaymakers wishing to engage in water-sports such as surfing are likely to find that the beaches located on the eastern (Atlantic) coast of St. Kitts are better suited to their needs. Sailing is another popular activity and boats are available for hire all through the week. Snorkelling and scuba diving are highly recommended as the islands' tropical waters are home to some of the most stunning wildlife.
The islands of St. Kitts and Nevis are excellent destinations for anyone looking for an outdoor holiday. The islands are volcanic formations and as such their hilly slopes provide abundant opportunities for walking and hiking. Many tourist companies organize excursions into the islands' verdant rainforests; these trips are a must for any avid backpacker. Be sure to find yourself a local guide as these individuals are particularly knowledgeable when it comes to providing information about the islands' flora and fauna.
If beaches and water-sports are not your thing, then you might be interested in trying out one of the islands' three top golf courses. The stunning Trent Jones Golf Club, on the island of Nevis, is internationally ranked. Horse rides across the islands are often popular with tourists. Most hotels or hostels will help you make arrangements for such excursions through the rainforests. The twelve races held each year at the Indian Castle Track on the island of Nevis are a must for any equestrian fans visiting the islands.
Tours and activities in Saint Kitts and Nevis
Another good way to get an idea of what to do is to scan the activities offered by Get Your Guide or Viator. They work directly with local tour operators, so you won't have to scour the internet or roam around town trying to find the best deal.
How to Travel Around Saint Kitts and Nevis
If you're flying to Saint Kitts and Nevis, we recommend using a few different flight comparison search engines. Kiwi is a new favourite among travellers. On average, we have found the cheapest flights with them compared to the other websites out there. Of course, it is always worth checking Skyscanner to guarantee you're getting the best deal. Both websites offer great flexible search options, allowing you to see prices for a full month if you're flexible on travel dates. Another flight search site that can be hit or miss but still worth checking out is Opodo. For our past few trips, it was on their site that we found the flight that we ended up booking.
Although there aren't any airlines which currently fly to St Kitts and Nevis from Europe, it is possible to obtain a connecting flight from the United States. American Eagle, American Airlines and US Airways all offer flights to the island. A number of local airlines may be used for inter-island transport. However, fleets are not always maintained to an international standard. Thus it is often wiser to travel between islands by boat, especially as this provides an excellent opportunity to take in magnificent views. Information on ferry services is available here. Car rental services are available on both St. Kitts and Nevis.
Health and Safety in Saint Kitts and Nevis
Because the islands are a prime tourist destination, local authorities have put much effort into ensuring that visitors need not worry about contracting tropical diseases during their stay. However, it might be wise to get vaccinated against malaria and take adequate insect repellent if you are intending to spend time in the rainforest. Clean drinking water is obtained generally from the islands numerous volcanic springs. However, if you are unsure, it is always best to boil water before consuming it. Most hotels have doctors on call 24 hours a day if the need arises.
Entry visa requirements for Saint Kitts and Nevis
All visitors to St. Kitts and Nevis require return tickets in order to enter the country. Visas are not required for citizens of the United Kingdom, the United States, Australia, Canada or Japan for stays of up to 30 days. Visas are also not required for citizens of Commonwealth countries with the exception of Cameroon, Mozambique, Namibia and South Africa.
Foreigner work permits and backpacker jobs in Saint Kitts and Nevis
Anyone wishing to take up residence on St Kitts and Nevis, for whatever purpose must apply to the Ministry of Home Affairs, Basseterre, St Kitts.
Saint Kitts and Nevis Hostels and Budget Accommodation
Given its status as a major tourist destination, the islands boast a number of excellent hotels. Many of these are located only a stone's throw away from St Kitts and Nevis' finest beaches. For backpackers or those travelling on a budget, cheaper alternatives are available.
We have had good experiences finding hostels on HostelWorld. They have the largest inventory of hostels worldwide, and with over 10 million reviews and ratings from other travellers, you know exactly what to expect.
Another good way to find accommodation in Saint Kitts and Nevis is by checking hotels.com and  booking.com. With both sites, you'll not only find hotels, but also homestays, hostels, and other unique accommodation. We have discovered some great finds and have appreciated the ability to book ahead. You can use their advanced filtering to narrow your results by budget, location score, overall review score, and amenities. Many of the places on booking.com also offer free cancellation, which takes the pressure off the planning phase of your trip.
Useful links for travel in Saint Kitts and Nevis
---
There you have it, the ultimate Saint Kitts and Nevis backpacking guide. We hope you have found all the information you need for backpacking around Saint Kitts and Nevis.
Next up:
Liked this article? Share it for others who might be after the same information!