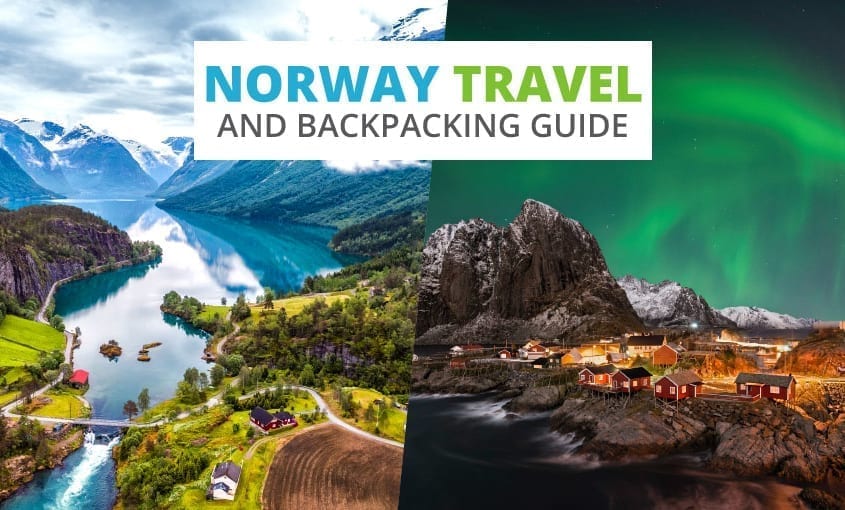 Backpacking Norway
Looking for important travel information while backpacking in Norway? Here you will find information on working in Norway, entry visas, Norway hostels, and much more.
Table of Contents
Facts About Norway
Norway is a picturesque country with natural beauty surpassing that of many European destinations and even some of its Scandinavian neighbors. Visitors can expect to see the famous Scandinavian fjords in abundance here as well as stunning mountain glaciers, beautiful forests, and an amazing culture dating back centuries.
Further north beyond the Arctic Circle lies an area of Norway often nicknamed "The land of the midnight sun" due to its 24-hour sunshine. Here, adventurous travelers will be able to see plenty of natural wildlife including seals, walruses, and even polar bears. Combine this with a history steeped in Viking legends and Norse mythology and you will find Norway a compelling Scandinavian attraction all year round.
It is worth remembering that like much of Scandinavia it is expensive to travel here, especially when buying things like alcohol or dining in restaurants, tourist attractions, and general everyday life. This might take Norway off the list for current budget travelers but for those who can spare the extra cash, it is a country well worth seeing and not one to pass up if you can do it.
Currency: Norwegian Krone (Nkr)
Time Zone: GMT + 1
Language: Norwegian, Lappish by the northern Sami people.
Telephone Services: Country code +47, International Access code 095
Emergency Numbers: 112 for all services, 113 for Ambulance
Climate in Norway
When deciding the best time to go backpacking in Norway, the weather certainly plays a role.
The coast of Norway is quite temperate during the summer, as is the southern part. Winters tend to be below freezing in the majority of the country and the northern mountainous areas experience Arctic conditions.
Midnight-sun days typically occur between May and June and the effect is more pronounced further north. However, even the southern part experiences extremely long daylight hours during the summer.
Things to do in Norway
When deciding the best things to do in Norway, options are abundant. Here are the top bucket-list items when backpacking in Norway.
Oslo
The capital is by far the country's biggest city and you can expect all of the facilities and amenities you would find in any European capital. There are plenty of unique attractions in the city and is a perfect start for first timers to Norway.
One particularly interesting site is the Akershus Fortress– this medieval fortress and castle was built in the 1300s and was used by the Nazis as a prison during World War II. You can still visit the dungeons and crypts of King Hakon VII, and there is a Resistance Museum onsite detailing the actions of the Norwegian resistance during the Second World War.
Also worth a look is Vigeland Park which is home to sculptures by the artist Gustav Vigeland. The centerpiece is the world's largest granite sculpture which is a mass of entwined human figures. You can spend several hours here just walking your way through the park or renting a bicycle as you explore the rest of the city.
If you know your schedule ahead of time, a great insider tip is to buy tickets for major tourist attractions ahead of time. Tiqets has entrance tickets and skip-the-line passes for major attractions in Oslo so that you can avoid the lines and save that precious time for more exploring.
Fjords
The west coast of Norway is a region well worth exploring, from a starting point in the historic city of Bergen it is easy to visit some of the most awe-inspiring landscapes in the world. Preikestolen (Pulpit Rock) with its sheer cliff 604 meters above the fjord below, is a day trip from Bergen.
Further afield you can visit Sognefjord, Norway's deepest fjord, and the Jostedalsbreen glacier. Also nearby are several excellent national parks and the spectacular waterfalls at Geirangerfjord. Some of these have been recognized as UNESCO World Heritage Sites and are one of the main reasons why people come to Norway.
Northern Lights
If you want to get a little further off the beaten track like any adventurer, you might consider visiting Hammerfest which claims to be the northernmost town in the world. This town is primarily known as a fishing town but is also an excellent place to view the famed Northern Lights, the town also boasts some unique attractions such as the Royal and Ancient Polar Bear Society.
This is also an excellent place to spot reindeer, they are very common this far north and there are usually some grazing in Hammerfest's graveyard. Reindeer are also an optional entree you can have while in the country if you are looking to explore the local cuisines.
Unique Activities in Norway
Since popular places in Norway can get crowded during tourist season, it is wise to reserve tickets and activities ahead of time. GetYourGuide sells entrance tickets to museums and landmarks at face value so you can avoid the lines and save that precious time for more exploring.
Viator is another popular travel website that helps you book things to do in Norway. They work directly with local tour operators in Norway, so you won't have to scour the internet or roam around town trying to find the best deal.
If you know your schedule ahead of time, a great insider tip is to buy tickets for major tourist attractions ahead of time. Tiqets has entrance tickets and skip-the-line passes for major attractions in Norway, which can be a worthwhile cost during peak tourist season.
How to Get Cheap Flights to Norway
In order to find the best flights to Norway we recommend using a few well-known flight comparison search engines. These websites offer powerful search options, like entering flexible dates and airports in order to find the cheapest flight to Norway.
Our go-to flight search engine is Skyscanner, which we love for its extremely flexible search options. Our favorite way to get travel inspiration is their "Everywhere" feature. Simply enter "Everywhere" as a destination, and it will then list all available flights from your departure city in order of price. This also works when entering the entire country of Norway as your destination. Skyscanner will search all possible airports in the country in order to find the cheapest option.
Kiwi is another new favorite flight search engine among savvy travelers. Kiwi works by combining flights from different carriers in order to get the best deal. Also, if there is a better ground or ferry option for the route you're searching, Kiwi will include that in the search results. On average, we have found the cheapest flights to Norway with them compared to the other websites out there.
How to Travel Around Norway on a Budget
Trains and long-distance buses are the standard modes of transport for how to get around Norway and most of Scandinavia. Buses are the more economical option for most budget travelers, nevertheless, they are well-equipped with the usual modern conveniences that one would expect when traveling in Europe. So don't worry about that as you make your way through the country.
Train travel, on the other hand, is the fastest way between two cities in Norway, and the train stations are conveniently located right in the center of town.
Certain routes are better suited to one mode of transport than the other. To compare your options for journeys from A to B, you can try Omio. They compare trains, buses (and even flights) so you can decide for yourself the tradeoff between cost and travel time.
Train travel in Norway
The rail network in Norway is comprehensive and efficient if a little expensive, the network is run by Vy (formerly NSB) and boasts some of the most scenic rail routes in the world. Some routes have compulsory reservations and on these routes, the reserved ticket must be bought by the weekend before departure. This prevents spontaneous travel on some routes so you may need to plan your journey in advance even if you are using a rail pass. Don't let that discourage you though, during the slower months you can find plenty of available seating.
Vy offers a flexipass called the Norway Rail Pass which allows unlimited travel for up to five days in a one-month period. Additionally, the Scanrail pass offers up to 10 days of travel in a 2-month period throughout the whole of Scandinavia (Denmark, Finland, Norway, and Sweden), and the pass also entitles the bearer to reductions on many ferries. This is perfect for those of you who are deciding to extend your stay or wish to do a combination of transportation to make the most out of your time.
Bus travel in Norway
The bus network is more extensive than the rail network and will allow you to reach the smaller towns and villages that are not covered by the rail system. Prices are cheaper than rail travel although there is the usual trade-off when it comes to travel times. The largest coach operator is Nor-Way Bussekspress which operates routes throughout the country including routes well into the Arctic Circle.
If you are looking to travel north into Lappland you will find Ofotens Bilruter (this website is in Norwegian) is dominant in this area. It is also easy to pick up international buses to Finland, Sweden, and Russia from the larger cities.
Ferries in Norway
Ferries are commonly used to travel around Norway since it's made up of hundreds of miles of coastline with parts of the country easily accessible by water. 
Ferries link several major coastal towns and ports. They run from four to eight times a day depending on the season. These are a great way to get some stellar landscape photography and smaller ferries will have day trips between some of the smaller locations. Ferry Scanner provides further information and the schedules for the local ferries.
Driving in Norway
You may also want the flexibility to stop in smaller towns between the major cities. If you decide you want to rent a car, you can use DiscoverCars to compare offers from the major car rental agencies in the region.
Backpacking Tours in Norway
Though part of the fun of backpacking Norway is exploring on your own, there are situations, especially when venturing off the tourist trail, when it does make sense to go with a guide or a small group. 
The most popular option for a social travel experience is Contiki tours. Contiki trips offer more than just transportation, they are organized social group travel for travelers aged 18-35. Whether you're traveling by yourself or going with a group of friends, Contiki tours are perfect for people looking to have a blast, meet new friends, and form lifelong memories. They offer tours that travel primarily in Norway or longer tours that cover other nearby places.
G Adventures is another great option for organized travel but with a smaller group. It's a great choice for anyone backpacking Norway alone who would like to meet up with like-minded travelers. It's also a practical option for exploring places where you need an experienced guide, like a long hiking adventure or visiting a place well off the beaten path. You can choose from different styles of small group tours like active, wellness, hiking trips, 18-30somethings, and more.
Health and Safety in Norway
The standard of health in Norway is high and the UK even has a reciprocal agreement with the Norwegian health service entitling British nationals to free emergency medical treatment. Further treatment cover can be obtained by bearing a completed E111 form. This is probably one of the reasons why Norway and its fellow Scandinavian countries are always listed as some of the happiest in the world.
As with travel to all other countries abroad, it is vital that you get travel insurance before you leave. Even for short trips, our go-to travel insurance provider is World Nomads, which is also recommended by Lonely Planet, HostelWorld, and other major travel companies.
The Norwegian Food Control Authority advises taking local advice before eating mussels harvested off the coast. Apart from this normal precautions should be observed when consuming food and drink. The drinking water in Norway is considered safe and there are no vaccinations required or recommended before visiting Norway.
Entry visa requirements for Norway
A valid passport or EU National ID is required by all visitors to Norway for the duration of their stay. Nationals of the EU do not require a visa for any length of stay, US nationals require a visa for visits of longer than 3 months under the Schengen Agreement. EU citizens may work in Norway but need to obtain a permit from the Norwegian police on arrival. Any other immigration or visa-related inquiries should be directed to your local Norwegian Embassy.
Visa requirements for Norway can vary widely depending on your country of origin and can change over time. To avoid any unpleasant surprises, be sure to check the latest visa requirements while you're still planning your trip.
Foreigner work permits and backpacker jobs in Norway
Residents of the USA, Canada, Australia, and New Zealand, as well as EU nationals, are permitted to enter and reside in Norway for up to three months, only needing a passport. This is due in part to Norway's involvement in Europe's Schengen Agreement For a stay of three or more months, you must apply to either the Norwegian Embassy or local police for a residence permit (oppholdstillatelse).
The permit will enable you to stay in the country for up to five years, or one year for students and non-EU nationals, who will also need a work permit. EU nationals are not required to wait until they have the permit before starting work. Similar to Switzerland, you can usually expect high wages for work, but along with this goes the generally high cost of living.
Seasonal work in Norway
Winter resorts in Gausdal, Voss, and Lillehammer, for example, may provide job opportunities in hotels, bars, and restaurants in a variety of roles. Similar jobs can also be found in beach resorts during summer months. Work in ski resorts can be anything from waitressing, au pairing, and even DJing.
Pay for the most basic of jobs can start from about NOK 8000 (approx 733.75 USD) per month, and be as much as NOK 8500 (approx. 779.61 USD) per month. Bear in mind that where employers provide accommodation and food, deductions of up to about NOK 1000 (approx. 91.72 USD) for each month can be made. To secure a job in a tourist-based industry it is best to enquire in person at the earliest in the tourist season as these types of jobs are popular with travelers and students.
Au Pair Positions in Norway
Companies like Cultural Care Au Pair and Global Work & Travel can both help to interview and arrange au pair placements in Norway. The main cities of Oslo, Stavanger, and Bergen probably accommodate the majority of families looking for au pairs. As an au pair, you will be expected to look after the children, taking them to and picking them up from school for example, maybe giving them some language tuition, as well as general domestic duties such as cleaning. Most au pairs in Norway are given about NOK 2800 (approx. 256.86 USD) for a month's work as well as the provision of food and meals with their host family.
Agricultural and Farm Work in Norway
On-the-spot work can sometimes be found during the harvest seasons throughout Norway, particularly from July to September. Try Lier for strawberry picking, Andebu for raspberries, and Loen for potatoes. Never expect wages to be desirably high, but what money you do earn can tide you over until you find better-paying work.
Wages depend on your employer, the amount that you can collect, its worth at market, or how long it takes you. This is usually compensated by providing free or discounted accommodations, food while you work, and maybe some other additional amenities. 
As with most seasonal work, jobs are best found by making personal inquiries at the beginning of the season, or by checking local notice boards and advertisements. Look at WWOOF to interview ahead of the harvest seasons so you can easily plan your schedule around this work and be able to secure accommodations provided by the host.
Volunteering in Norway
Volunteer travel is a great way to explore Norway on a budget while also giving back. Typically, you'll work on the project a set number of hours per week in exchange for free accommodation, and sometimes other perks such as free food, free bike rentals, and more. 
If volunteer work in Norway sounds like something you want to do, it's best to do it via a reputable agency. An agency will help screen volunteer programs and hosts in Norway to make sure you have support every step of the way.
Volunteer work in Norway can be organized through the WorldPackers agency, and you can use promo code BACKPACKING10 to save $10 on your membership. WorldPackers can connect you with volunteering opportunities in Norway with NGOs, hostels and homestays, agricultural or wildlife experiences, and more.
Norway Hostels and Budget Accommodation

Norway has plenty of hotels of all standards in all towns of any size, however, these will be prohibitively expensive for a lot of travelers. This makes youth hostels a much better alternative.
We have had good experiences finding hostels in Norway on HostelWorld. They have the largest inventory of hostels worldwide, and with over 10 million reviews and ratings from other travelers, you know exactly what to expect.
Another good way to find accommodation in Norway is by checking booking.com. You'll find hotels, homestays, hostels, and other unique accommodations. They have the most reviews and advanced filtering of any accommodation-booking site, so you'll be sure to find a great place in your budget. Many of the places on booking.com also offer free cancellation, which takes the pressure off the planning phase of your trip to Norway.
If you are backpacking with another travel companion, we highly recommend booking a rental via VRBO. With a vacation rental in Norway, you'll have more space, your own kitchen, and you'll get a better feel for how the locals live. Plus, the cost of a vacation rental can be split among your group, oftentimes making it cheaper than doing individual hotel rooms. 
If you're looking to save even more money while backpacking in Norway, there are plenty of creative ways to get free accommodation in exchange for work. For example, one of our favorite ways to stay in amazing locations for free is by signing up as a petsitter with Trusted Housesitters. The site connects responsible animal lovers with petsitting opportunities in Norway and all over the world. It's a win-win for both sides – travelers can stay in amazing locations for free, and homeowners can rest easy knowing that someone is watching over their place.
And lastly, CouchSurfing is a great community that connects travelers with local hosts in Norway. You can stay for free with verified hosts, who will usually take some time to show you around the local spots.
Useful Links for Backpacking in Norway
---
There you have it, a Norway travel and backpacking guide. Hope you have found the information to help you on your backpacking journey.
Next up:
Liked this article? Share it with others who might be after the same information!

---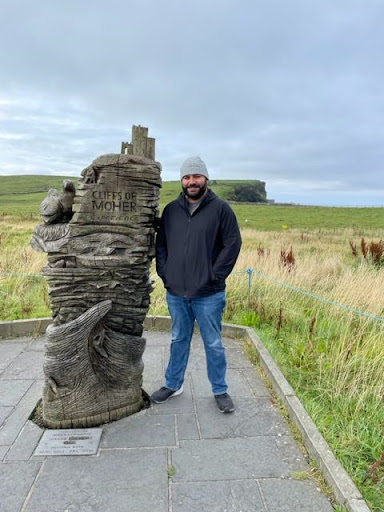 This guide was written with help by Nicholas Rosen, founder and editor of The World Overload, a personal travel blog site dedicated to trip itineraries, suggested destinations, and popular cultural events throughout the world. Currently based in the United States, he continues to travel with 30 countries and counting.