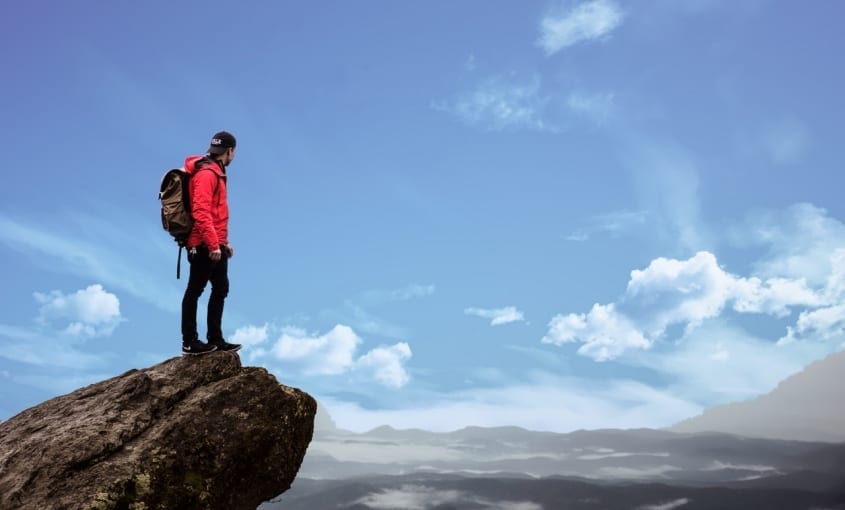 We love the South American country of Argentina. A few years ago, Argentina was not considered a cheap place to travel, especially compared to some other affordable countries in South America. However, the economic situation had made the country even more appealing for people who want to go backpacking for cheap in Argentina. Nowadays it's very easy to travel in Argentina on a budget.
Pick the optimal time to visit Argentina on a budget
The best time to travel to Argentina is November – February. When it's fall and winter in the United States and Europe, it's spring and summer down in Argentina. You'll find unbeatable hiking conditions in Patagonia during this time of year. Spring in the Patagonian mountains is perfect for great hiking in this area.
Things to do in Argentina
The country of Argentina has something for every type of traveller: city dwellers, nature lovers, gourmet food lovers, and party-goers.
Buenos Aires

When arriving in Buenos Aires, you will likely be surprised that a South American capital city can look so European. The city offers a world-class food scene, vibrant nightlife, and beautiful architecture.
Mendoza
Just 3 hours away from Buenos Aires, wine lovers will find the beautiful wine region of Mendoza. This region is the home of the world-famous full-bodied Malbec wine. Take a wine tasting tour by bike, bus, or on foot to sample different varieties.
Patagonia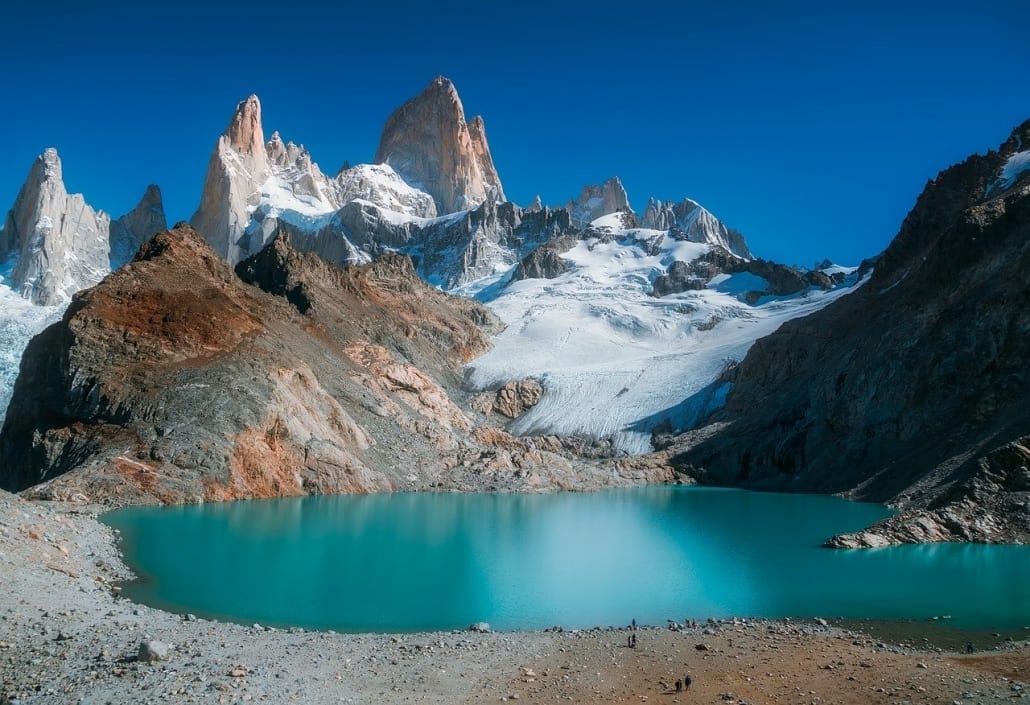 Patagonia is a dream come true for nature lovers. This beautiful region has lush forests, granite rocks, glacial lakes, and waterfalls, with stunning views from every corner. Don't miss the city of Bariloche, also known as the Lake Tahoe of South America. This deep blue lake is famous for its Circuito Chico, a bike path that circles the lake and offers unbeatable views.
How to travel to Argentina on a budget
Before you travel to Argentina, it's essential to plan your budget. You should, of course, take travel costs, accommodation, and food into account. Depending on the purpose of your trip, you may also want to set aside some money for museum entrances, package trips, or nights out on the town. Costs can add up quickly, especially if you feel that you want to get the most out of your journey. Luckily, cheap travel in Argentina is very possible. One main reason for that right now is that the Argentine economy is currently suffering from high inflation. This is bad news for locals, but it means that the foreign currency of visitors will go far!
Once you are in the country, there are many options that will help you stick to your budget. Most cities are easy to navigate by walking or with public transportation. In the cities in the north, like Buenos Aires and Mendoza, biking is also a viable option for getting around.
How to get cheap flights to Argentina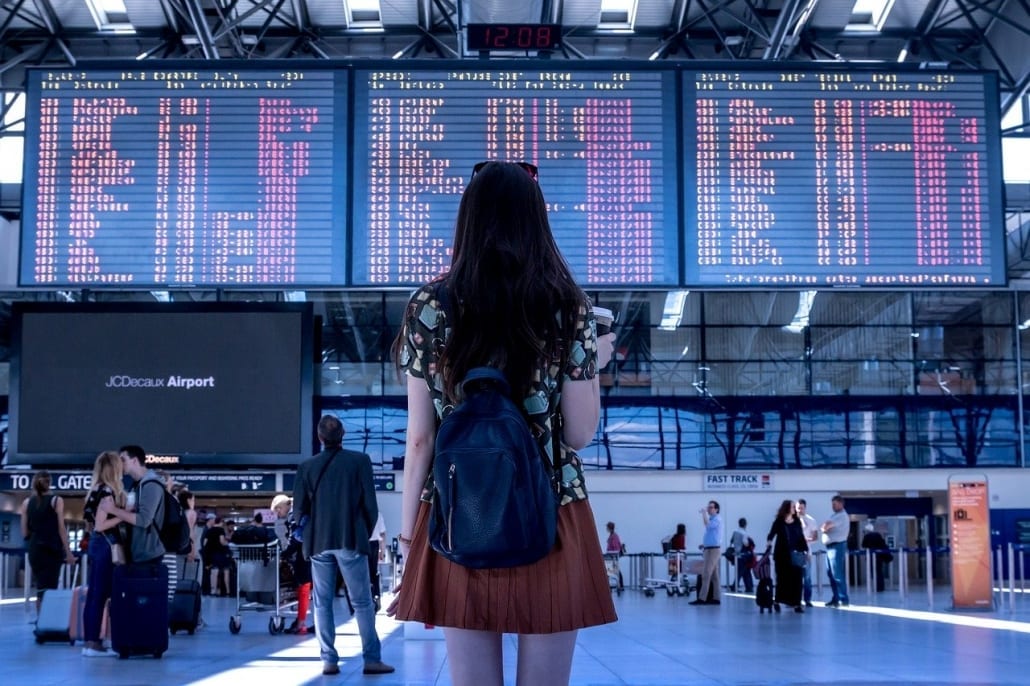 The highest cost of your trip will probably be the cost of getting there by flight. Luckily, there are many ways to find options for cheap travel to Argentina. One of the best insider tips that we have to get a cheap flight is to sign up for a credit card that will allow you to earn points for your trip. The most important part of signing up for a new card is that many credit cards even offer a signing bonus in the form of credit card points, which you can use to purchase your flight. In fact, if you sign up for a new credit card at the right time, you can pay for your entire flight.
How to find cheap flights within Argentina
For travelling between cities in Argentina, you can travel for cheap by using a combination of flights and long-distance buses. Since Argentina covers a considerable distance, you can travel long distances on budget by using the website Despegar. This website is what the locals use. The site sells tickets at a discount because the Argentine government subsidizes some flight fares. Keep in mind that you may need to prove citizenship in Argentina, and if you are unable to verify this, you may need to pay the full price for the ticket before boarding your flight.
If you're flying to Argentina or plan to take short flights within the country, we recommend using a few different flight comparison search engines. Kiwi is a new favourite among travelers. On average, we have found the cheap flights to Argentina with them compared to the other websites out there.
Of course, it is always worth checking Skyscanner to guarantee you're getting the best deal. Both websites offer great flexible search options, allowing you to search the whole country of Argentina to find the cheapest airport to fly into, and also see prices for a full month if you're flexible on travel dates.
Travel by long-distance bus
Long-distance buses are a popular way to cover vast distances and travel for cheap in Argentina. The buses are usually very comfortable, and some even offer sleeping pods. The long-distance buses are very affordable, and if you take a night bus, you will save the accommodation for the night. Most travellers have reported that it is worth getting the first-class ticket, which is still quite affordable. The buses even come with an attendant who will serve food and sometimes organize games to keep the passengers entertained! On our bus ride from Buenos Aires to Mendoza, we played a game of Bingo, and the winner received a bottle of wine!
One more thing to be said about bus travel is that you will be amazed by the sheer size of the country and the breathtaking landscape that you pass by. Even if budget is not a concern, travelling on a 14+ hour bus ride in Argentina is a fun life experience.
Meet fellow budget travellers in Argentina
Though part of the fun of backpacking Argentina is exploring on your own, there are situations, especially when venturing off the tourist trail, when it does make sense to go with a guide or a small group. For these times, a popular option among backpackers is G Adventures. They hand-select local guides to ensure authenticity and quality. This is especially a good option for those travelling Argentina alone who would like to meet up with like-minded travelers. Their most popular trips in Argentina are their 14-day End of the Earth Patagonia tour including Argentina and Chile, and their 19-day Patagonia Hiking trek.
How to find cheap accommodation while travelling in Argentina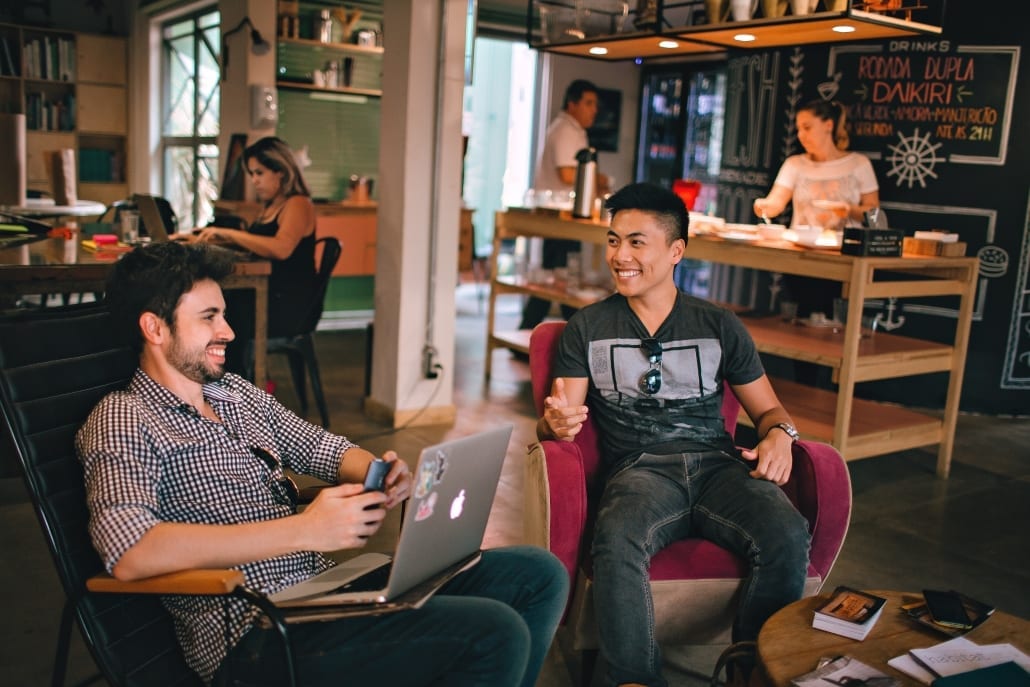 It's possible to find cheap accommodation while travelling in Argentina by using a combination of couch surfing, camping, and staying in hostels. This will help keep travel costs low while travelling around Argentina.
Couchsurfing
By far, the cheapest accommodation is Couchsurfing. Couchsurfing is entirely free and is also a great way to meet locals who will usually show you around their city or help integrate you into their everyday life. It's like having a free tour guide and a built-in friend in a new place.
Camping
Especially in Patagonia, camping is a popular way to find a free place to sleep. Most of the Argentine national parks have Camping Libre facilities. These camping sites are completely free, usually with plumbing facilities for campers.
Hostels
Of course, when it comes to accommodation, the cheapest way to travel in Argentina is to stay in hostels. You can expect to pay between $12 and $20 on average for a bed in a hostel dorm room. Private rooms in a hostel can cost about $25-$30 per night. Hostels are not only a great way to save money, but also a social experience. You might even learn some more travel tricks for travel in Argentina by chatting with fellow budget travellers in the hostels. We have had good experiences finding hostels in Argentina on HostelWorld. They have the most extensive inventory of hostels worldwide, and with over 10 million reviews and ratings from other travellers, you know exactly what to expect.
Find Hotels on a Discount in Argentina
Another good way to find cheap accommodation in Argentina is by checking hotels.com and booking.com. With both sites, you'll find not only budget hotels, but also homestays, hostels, and other unique accommodation. We have discovered some great finds and have appreciated the ability to book ahead. You can use their advanced filtering to narrow your results by budget, location score, overall review score, and amenities. Many of the places on booking.com also offer free cancellation, which takes the pressure off the planning phase of your trip.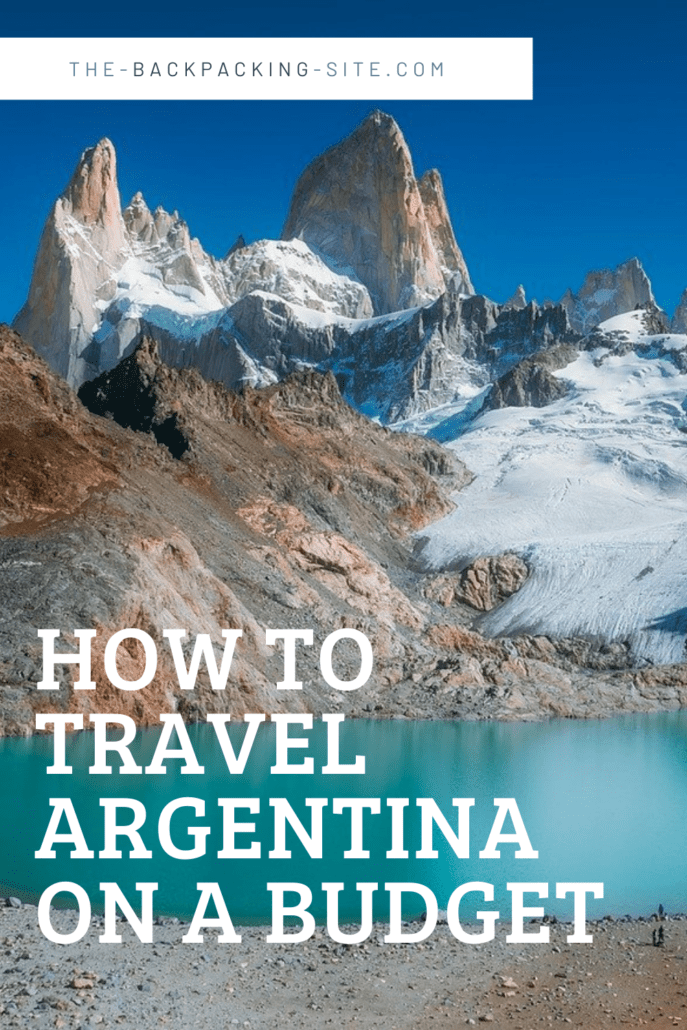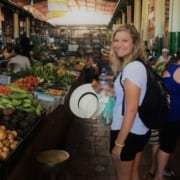 Monica is an avid traveler and backpacker who seeks to inspire others to embark on great adventures off the beaten path. Originally from California, she has travelled to over 60 countries, most of which she explored while backpacking or camping.
https://www.the-backpacking-site.com/wp-content/uploads/2020/02/accomplishment-action-adult-adventure-372098.jpg
854
1280
Monica Woerner
https://www.the-backpacking-site.com/wp-content/uploads/2018/08/the-backpacking-site-1.png
Monica Woerner
2020-02-18 20:04:05
2022-02-24 07:00:15
How to Travel in Argentina on a Budget