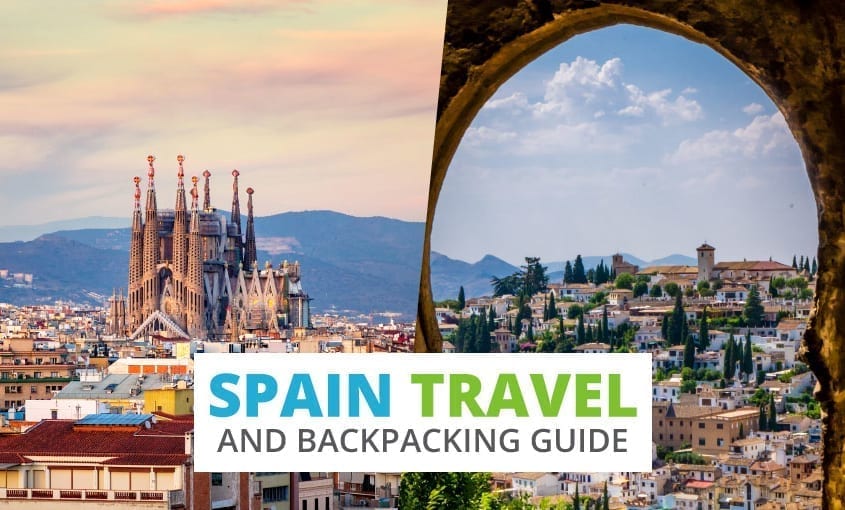 Backpacking Spain
Looking for important travel information while backpacking in Spain? Here you will find information on working in Spain, entry visas, Spain hostels, and much more.
Table of Contents
Facts About Spain
Spain is divided neatly into four regions, each with its own distinct personality and language. The Pamplona region is home to the San Fermin Festival and is the birthplace of the legendary Spanish Bullfights. The Northeast includes the sunny Balearic Islands and Catalunya, home to Picasso and Salvador Dali. The Northeastern region also includes Barcelona, one of Spain's most celebrated cities. Galicia is the northwest corner of the country; from here Portugal is just a short drive away. Finally, Andalucia is the most historic part of the country and contains cities such as Granada and Sevilla.
Currency: Euro 1 euro = 100 cents
Time Zone: GMT + 1
Language: Spanish (Castillan) although other regional dialects are also spoken
Telephone Services: Country code +34, International access number 00
Emergency Numbers: 112 for all service
Climate in Spain and the best time to visit
When deciding the best time to visit Spain, the weather plays a huge role. The good news is that the weather in Spain is generally good, so the best time to visit will depend on your travel style and budget. 
Summer in Spain is the peak period, as it is in most of Europe. During this time, the weather in Spain ranges from temperate in the northern reaches of the country to hot and dry in the south. Some find the middle of the summer excessively hot, and if visiting at this time you may have to start taking a mid-day siesta like the locals! If you're looking for an awesome beach getaway, summer is one of the best times to soak up the sun in Spain. 
On the other hand, Spain sees fewer travellers during winter so if you prefer to avoid the crowds or are on a small budget, this is a great time to visit. Plus Spain's location means that it experiences milder winters than the rest of Europe. In winter, you'll find that popular attractions are less crowded and it may be easier to find a good deal on accommodations. 
For backpackers, you can experience the best of Spain during the shoulder season during the spring and fall months. Accommodations during the shoulder season are often cheaper than the peak of summer and what's more, the weather in Spain is ideal during this time! You'll enjoy pleasantly warm weather with more than enough daylight hours to explore to your heart's content. 
Things to do in Spain
Wondering what to do in Spain? Here are some of the best places and things to do!
Visit Madrid, the Heart of Spain
A visit to Spain's capital city is a great introduction to the country's rich history and culture. 
If you love art, Madrid's world-famous museums are a must-visit. The Prado Museum, Reina Sofía Museum, Thyssen-Bornemisza Museum, which are the three major museums in Madrid, all have extensive collections of art that draw thousands of visitors each year. 
Other attractions in Madrid include the beautiful Royal Palace of Madrid, Plaza Mayor, and Retiro Park. It's also worth exploring Madrid's neighborhoods such as La Latina, Chueca, and Malasaña to get a taste of local life.
Fall in Love with Barcelona
One of the best places to visit in Spain is Barcelona. This stunning city has it all: beautiful architecture, historic monuments, and beaches! 
Get a taste of the city's history with a stroll through its Gothic Quarter, full of meandering cobblestoned streets, quaint plazas, and historic buildings. Then take some time to discover Barcelona's gems: the works designed and built by Antoni Gaudí. Parc Guell and Sagrada Familia can't be missed and there's also Casa Batllo and Casa Mila to explore. 
For some sun and sea, be sure to head to Barcelona's urban beaches where you can relax and unwind. 
Discover Seville's Rich History
Head to the heart of Andalucia and make a stop at the region's capital, Seville. This vibrant and historic city is brimming with Spanish passion! 
Seville is home to several UNESCO World Heritage Sites that you must visit: the beautiful Seville Cathedral (and La Giralda, its bell tower) and the impressive Real Alcazar. There's also the magnificent Plaza de España which is arguably the most beautiful square in Spain. There are many other things to do a visit to Seville such as the Metropol Parasol, Santa Cruz, and Triana. Seville is also one of the best places to watch flamenco!
Marvel at Granada Beauty
If you are into history, you can't go wrong with a visit to Granada, another historic Andalucian city. 
The city is home to one of the most iconic sites in Spain, the Alhambra. This ancient Moorish palace is perched on the hillside overlooking Granada, and is surrounded by beautiful scenic mountains. Built in 1238, the Alhambra is the finest example of Moorish architecture and its unique beauty is unforgettable! 
The Albaicín neighborhood, which is the old Arab Quarter, is an intriguing neighborhood to explore with its winding streets, old houses, and views of the Alhambra. For a taste of Granada's gypsy heritage, head to the hilly Sacromonte neighborhood which is known for its cave houses and passionate flamenco shows.
Explore the Basque Country
Another great place to visit is the Basque Country with its stunning scenery, top-quality museums, and world-class gastronomy. The three major Basque cities are Vitoria, Bilbao, and San Sebastian, each has its own unique charm where you can find a true sense of Basque life. 
Vitoria is the region's capital city and it boasts a well-preserved medieval old town, known as Casco Viejo. It's located close to the Gorbeia Natural Park which offers awesome hiking trails and views from the mountain peaks. 
Bilbao is well-known for its unique Guggenheim Museum, with its striking architecture and impressive collection of contemporary art. Foodies will love San Sebastian which has a lively food scene and numerous Michellin-starred restaurants. It's also home to beautiful beaches and it's a much-loved location for surfing. 
Enjoy the Beaches in Spain
If you're looking for some sun, sand, sea, Spain is home to many beautiful beaches. The magnificent Spanish weather attracts millions to the sun-kissed beaches along the Costa del Sol, and to the lively party scenes on the Spanish Islands. Whatever your taste, Spain is a classic beach destination. 
The beaches in Spain are most busy during the summer months so be prepared for the crowds! If you prefer a more serene beach experience, the weather is still mild enough in winter to enjoy the beaches in southern Spain and the Canary Islands.
Sample Delicious Tapas in Spain
Food is a wonderful way to experience a country's culture. For those who enjoy sampling new foods, wherever you are in Spain you should visit the local tapas bars. 
Tapas bars serve assorted dishes of local specialties which are normally eaten as a snack, perhaps whilst relaxing with a glass of chilled sangria, another Spanish specialty. Some classic tapas to try are croquettes (little fried potato balls with a filling), gazpacho (a cold tomato soup), rabo de toro (oxtail stew) and, of course, the classic Iberian ham.
Unique Activities in Spain
Since popular places in Spain can get crowded during tourist season, it is wise to reserve tickets and activities ahead of time. GetYourGuide sells entrance tickets to museums and landmarks at face value so you can avoid the lines and save that precious time for more exploring.
Viator is another popular travel website that helps you book things to do in Spain. They work directly with local tour operators in Spain, so you won't have to scour the internet or roam around town trying to find the best deal.
If you know your schedule ahead of time, a great insider tip is to buy tickets for major tourist attractions ahead of time. Tiqets has entrance tickets and skip-the-line passes for major attractions in Spain which can be a worthwhile cost for mega attractions during peak tourist season.
How to Get Cheap Flights to Spain
In order to find the best flights to Spain we recommend using a few well-known flight comparison search engines. These websites offer powerful search options, like entering flexible dates and airports in order to find the cheapest flight to Spain.
Our go-to flight search engine is Skyscanner, which we love for its extremely flexible search options. Our favourite way to get travel inspiration is their "Everywhere" feature. Simply enter "Everywhere" as a destination, and it will then list all available flights from your departure city in order of price. This also works when entering the entire country of Spain as your destination. Skyscanner will search all possible airports in the country in order to find the cheapest option.
Kiwi is another new favourite flight search engine among savvy travelers. Kiwi works by combining flights from different carriers in order to get the best deal. Also, if there is a better ground or ferry option for the route you're searching, Kiwi will include that in the search results. On average, we have found the cheapest flights to Spain with them compared to the other websites out there.
How to Travel Around Spain on a Budget
Train and long-distance buses are the standard modes of transport for how to get around Spain. 
Buses are generally the more economical option and they are well-equipped with the usual modern conveniences that you can expect when travelling in Western Europe. Train travel, on the other hand, is often the fastest way between two cities in Spain, and the train stations are conveniently located right in the center of town.
Certain routes are better suited to one mode of transport than the other. To compare your options for journeys from A to B, you can try Omio. They compare trains, buses (and even flights) so you can decide for yourself the tradeoff between cost and travel time.
For finding a carpool option between cities in Spain, you can use BlaBlaCar, which is a favorite mode of transport among budget-savvy locals. Just search for your destination, pick the date you want to travel and you'll see different carpool options. Some rides allow you to book instantly, while others require the driver to approve manually. The BlaBlaCar site defaults to German but you can change the language at the bottom of the page.
Train travel in Spain
RENFE operates a large network including connections between Madrid and most major cities. The network is fairly radial in topography so you might find buses better for short distances. Return fares offer you a 20% reduction on the return leg so it is wise to use them where possible.
As well as the travel passes outlined in our transport section, if you're under 25 and have an eligible Youth Card, you can get a discount of 5-20% on train tickets (discount varies depending on train type). 
Spain is a part of the Eurail network, which is a good choice if you plan to take multiple train journeys in a short period of time. If you plan on doing lots of train travel in a short amount of time, a Rail Pass from Eurail might be the right choice for you. Eurail also offers discounted Youth Passes for train travel in Spain if you're age 27 and under.
Driving in Spain
You may also want the flexibility to stop in smaller towns between the major cities. If you decide you want to rent a car, you can use DiscoverCars to compare offers from the major car rental agencies in the region.
If you want the flexibility to have a car available on-demand, you can sign up for ShareNow, which is the car-sharing app in Europe. Using their app, you can unlock cars within Madrid whether you need to rent a car for 2 minutes or 2 weeks. To sign up you'll need to download the app, and have a valid driver's license, so it's best to sign up before your trip.
Ferries in Spain
Ferries link several offshore islands like Ibiza, Mallorca, and more, with major coastal towns and ports. They run from four to eight times a day depending on the season. Ferry Scanner provides further information and the schedules for the local ferries.
Backpacking Tours in Spain
Though part of the fun of backpacking Spain is exploring on your own, there are situations, especially when venturing off the tourist trail, when it does make sense to go with a guide or a small group. 
The most popular option for a social travel experience is Contiki tours. Contiki trips offer more than just transportation, they are organized social group travel for travelers aged 18-35. Whether you're traveling by yourself or going with a group of friends, Contiki tours are perfect for people looking to have a blast, meet new friends, and form lifelong memories. They offer tours that travel primarily in Spain or longer tours that cover other nearby places.
G Adventures is another great option for organized travel, but with a smaller group. It's a great choice for anyone backpacking Spain alone who would like to meet up with like-minded travellers. It's also a practical option for exploring places where you need an experienced guide, like a long hiking adventure or visiting a place well off the beaten path. You can choose from different styles of small group tours like active, wellness, hiking trips, 18-30somethings, and more.
Spain Hostels and Budget Accommodation

Finding good but inexpensive accommodation is essential while backpacking Spain on a budget. Accommodation is easy to find; in any of the major tourist hot spots, there are the usual high-rise hotels and sprawling hotel compounds. However, these are almost always fairly expensive. A far better way to stay is in "pensiones" which are broadly the equivalent of a bed and breakfast and are generally run by a local family that lives on the premises.
We have had good experiences finding hostels in Spain on HostelWorld. They have the largest inventory of hostels worldwide, and with over 10 million reviews and ratings from other travellers, you know exactly what to expect.
Another good way to find accommodation in Spain is by checking booking.com. You'll find hotels, homestays, hostels, and other unique accommodations. They have the most reviews and advanced filtering of any accommodation-booking site, so you'll be sure to find a great place in your budget. Many of the places on booking.com also offer free cancellation, which takes the pressure off the planning phase of your trip to Spain.
If you are backpacking with another travel companion, we highly recommend booking a rental via VRBO. With a vacation rental in Spain, you'll have more space, your own kitchen, and you'll get a better feel for how the locals live. Plus, the cost of a vacation rental can be split among your group, oftentimes making it cheaper than doing individual hotel rooms. 
If you're looking to save even more money while backpacking in Spain, there are plenty of creative ways to get free accommodation in exchange for work. For example, one of our favorite ways to stay in amazing locations for free is by signing up as a petsitter with Trusted Housesitters. The site connects responsible animal lovers with petsitting opportunities in Spain and all over the world. It's a win-win for both sides – travellers can stay in amazing locations for free, and homeowners can rest easy knowing that someone is watching over their place.
And lastly, CouchSurfing is a great community that connects travellers with local hosts in Spain. You can stay for free with verified hosts, who will usually take some time to show you around the local spots.
Entry Visa Requirements for Spain
Spain is part of the Schengen Zone, 27 countries in mainland Europe that have abolished border controls at their mutual borders. For many nationalities, a visa is not required for a stay of up to 90 days within a 180-day period. So if you're visiting Spain as part of a larger European backpacking trip, it's important to note that your stay in Spain will count towards your overall stay within the Schengen Zone countries. 
Visa requirements for Spain can vary widely depending on your country of origin and can change over time. To avoid any unpleasant surprises, be sure to check the latest visa requirements while you're still planning your trip.
Health and Safety in Spain
The standard of Spanish healthcare is generally quite good, especially in the major tourist hot spots. Carrying a valid EHIC card and taking out comprehensive travel insurance should guarantee you a good standard of treatment in local medical facilities. Tap water is considered drinkable and no special vaccinations are required when travelling to Spain.
As with travel to all other countries abroad, it is vital that you get travel insurance before you leave. Even for short trips, our go-to travel insurance provider is World Nomads, which is also recommended by Lonely Planet, HostelWorld, and other major travel companies.
Work Permits and Backpacker Jobs in Spain
As is the case with other European countries, EU citizens can enter Spain for up to three months without needing a visa or permit. If you intend to stay for longer than this you must apply for a residence card (tarjeta de residencia) in the first 30 days of arriving. The card can be obtained from a police headquarters (comisaria de Policia) or Foreigner's Office. You will need proof of having found employment.
Au Pair programs in Spain
The main opportunities for au pair work can be found in cities, such as Madrid and Barcelona, where you can expect to earn approx. €70 per week. Most agencies require that you are aged between 18 and 30 years old, although sometimes the maximum age is even lower.
Au pairs are expected to work for about thirty hours each week, which consists of general childcare: taking the children to and from school and looking after them in the evening, as well as general domestic tasks. As with most au pairing jobs, you will be provided with food and accommodation, but not many families in Spain pay for the health insurance of their au pairs, so this is something that you would need to arrange individually.
A great number of international agencies communicate with those in Spain to provide vacancy listings for au pairing. Au-pairing-world or Europa Pages can help you find au pairing services.
Working at Beach Resorts in Spain
Tenerife, Lanzarote, the Costa del Sol, and the Costa Blanca are all good places to start looking for casual work. Opportunities range from bar staff, holiday reps, DJs, ticket sellers, and more. Most jobs can be found by personal contact, getting there early in the tourist season to find something that suits you.
Wages vary from place to place and from job to job, but you can expect to be kept busy with this type of work and to meet and deal with a variety of people. English language newspaper The SUR is published on Fridays and may contain vacancies for work in coastal resorts.
Campsites and adventure holidays in Spain
British and European camping agencies in Spain offer jobs during the peak tourist times in the summer. Eurocamp is a major seasonal employer in Spain, and held arrange work for couriers on Spanish campsites. It is preferred that you can speak another European language well because the job involves welcoming and interacting with a range of visiting nationalities. Employees must be over 18, and can anticipate earning approximately €95 per week.
PGL organises adventure holidays for children between February and November; centres can be found across Europe. Working for PGL as a helper or courier can earn you between €50 and €60 per week in Spain. Board and bed is provided, so you won't have to worry about finding, paying for, and travelling to and from suitable accommodation during your employment.
Touting in Spain
Spanish restaurants and bars pay workers to attract tourists to their businesses, particularly in competitive tourist areas such as coastal resorts and towns. Wages can vary but you could expect to earn between €15 and €25 per night, depending on the work and your success rate.
This type of work involves handing out leaflets, putting up posters, or even chatting to passers-by. Again, it is seasonal work so there wouldn't be many opportunities for touting in the winter. Furthermore, touting is a late-night job, and although it does pay, don't rely on this employment as your only source of money.
Farm Jobs in Spain
Spain's agricultural produce includes oranges, olives, grapes, and strawberries. Andalucia is a large region with opportunities for fruit picking. As with most jobs of this kind, you are most likely to find vacancies by going from place to place and enquiring to farmers and landowners.
Fruit picking can be difficult work, and there is no guarantee that you will earn a decent wage from it. Some farmers may pay you depending on how much fruit you can collect, how much it is worth at market, or how long it takes you. Expect to earn anything from €10 to €50 per day.
If this type of work appeals to you, WWOOF is a voluntary organisation that provides work on organic farms and includes board and accommodation for a membership of €10 per year, check their website for more information.
Volunteering in Spain
If volunteer work in Spain sounds like something you want to do, it's best to do it via a reputable agency. An agency will help screen volunteer programs and hosts in Spain to make sure you have support every step of the way.
There are a whole variety of voluntary organisations and programmes available throughout Spain. EIL is one such organisation that places volunteers in projects, including environmental management and conservation, and working with people with disabilities.
Volunteer work in Spain can be also organized through the WorldPackers agency, and you can use promo code BACKPACKING10 to save $10 on your membership. WorldPackers can connect you with volunteering opportunities in Spain with NGOs, hostels and homestays, agricultural or wildlife experiences, and more. 
Volunteer travel is a great way to explore Spain on a budget while also giving back. Typically, you'll work on the project a set number of hours per week in exchange for free accommodation, and sometimes other perks such as free food, free bike rentals, and more.
Useful Links for Backpacking in Spain
RENFE operates the major rail network in Spain.
Eurail

– Rail Passes for travellers who plan on doing lots of train travel in a short period of time. Single-Country passes for

Spain

as well as Multi-Country passes available

Omio

– Train, bus, and flight search for

Spain

and all of Europe. Offers online booking and mobile tickets

DiscoverCars –

The world's leading rental car search engines to rent a car in

Spain 

Kiwi

and

Skyscanner

– Flight comparison search engines to find the cheapest flights to

Spain

and within the country

GetYourGuide

and

Viator

–

a collection of local tours and activities in

Spain

. Also offers Skip the Line tickets for crowded attractions

Tiqets

– Website selling entrance tickets and skip the line tickets for major tourist attractions in

Spain

GAdventures

– guided small group tours in

Spain

, great for solo travellers or for those interested in a more adventurous trip which would require a guide

HostelWorld – #1 hostel search website to find accommodation while backpacking Spain. Thousands of hostels and millions of reviews from fellow travellers
Booking.com

– commonly used booking site for accommodation in

Spain

. Find hostels, hotels, and other unique accommodation in

Spain

with advanced filtering and millions of reviews

World Nomads Travel Insurance

– Comprehensive travel insurance for long and short trips when backpacking

Spain
---
There you have it, the ultimate Spain backpacking guide. We hope you have found all the information you need for backpacking around Spain.
Next up:
Liked this article? Share it with others who might be after the same information!

---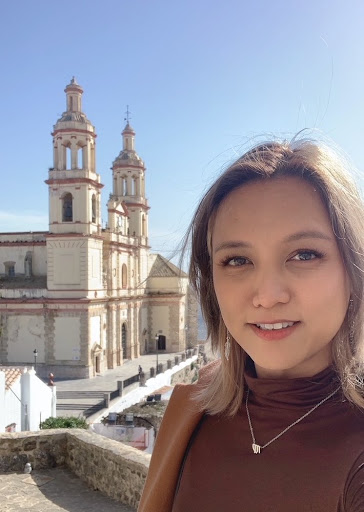 Author's Bio: This guide was written with help from Liza Sharifuddin. She runs the travel blog Always in Spain where she dishes out Spain travel tips and shares experiences about her favorite country.