If you have the budget to support yourself, a worthwhile cause is to spend some time volunteering while backpacking. The experience of volunteer travel can be one that you carry with you for the rest of your life. From conservation projects, working with children, to volunteering your time to help developing communities, there are many opportunities to step outside of a typical vacation-style backpacking trip.
Permits and Visas for Volunteer Travel
Participating in a volunteer trip abroad does not usually require a special permit. As long as you are not earning money, you should be able to visit on a normal tourist visa. While most countries will welcome international volunteers, others may want to protect the local job economy and will therefore be wary of foreign help. Be sure to do your research and be mindful of the local expectations.
The best place to start looking for volunteer travel opportunities is through a reputable organization. They will help find job openings, consult you during the placement process, and will make sure you have all the permissions in place before you undertake your new adventure.
Volunteer in Communities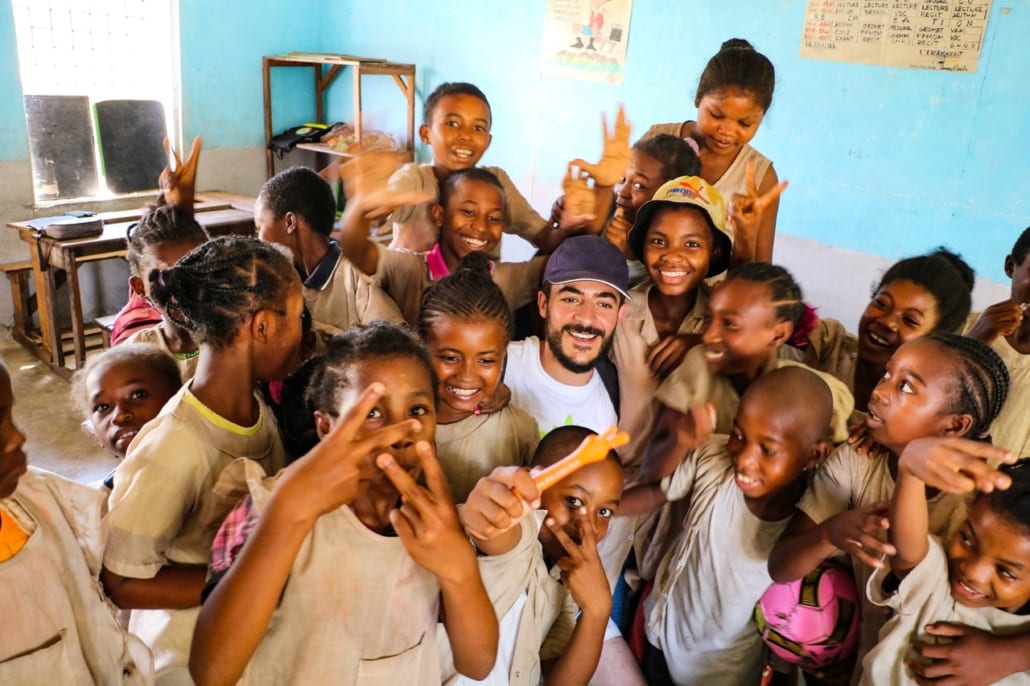 Many developing communities welcome volunteers. You can work in a daycare for children, or help locals practice their English skills, or assist in medical clinics. Idealist is a multi-faceted website where you can find Internships and volunteer opportunities around the world. Volunteer World is another great database of information and volunteer placements. Lastly, Global Volunteers is a volunteer network in developing countries that is focused on helping children and families. Why not spend a backpacker working holiday contributing to a meaningful project?
Wildlife and Conservation Projects
There is a large need around the world for conservation projects. Most of these organizations are run by NGOs, which rely on volunteer help to make progress. Some examples of conservation projects include helping clear invasive species on the Galapagos, working in a wildlife rescue center in Bolivia, or rehabilitating the Great Barrier Reef in Australia. Worldpackers offers plenty of eco-centric volunteer opportunities all over the world.
Farm Jobs for Backpackers
If you're less interested in earning wages and more interested in gaining valuable life experience, WWOOF is a voluntary organization placing volunteers on organic farm jobs at organic farms throughout the world. Workers are provided with board and accommodation and must pay an annual membership of €10 to WWOOF, see their website for more details.
Gap Year
If you're interested in spending an extended period of time abroad, you may be interested in taking a full Gap Year. Before you make the decision, read up about what a gap year is, and how to plan for costs.
Useful links to find volunteer travel projects
Worldpackers – find verified hosts, travel insurance, and volunteer opportunities all over the world.
Wwoof.net

– international organization which helps travelers find farm jobs on organic farms.

Idealist

– find international internships, mini-jobs, and volunteer opportunities

Volunteer World

– extensive database of information and volunteer placements internationally

Global Volunteers

volunteer network in developing countries focused on helping children and families. 
Up Next: