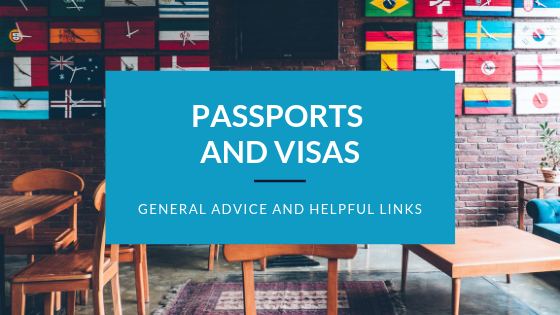 Before your backpacking trip, be sure to review the passport and visa requirements for each country where you will be traveling. Individual countries will have different requirements depending on your citizenship, but there are a few general things to keep in mind when planning your trip.
General Passport and Visa Requirements
As expected, you need to have a valid passport that will remain valid for the duration of your trip. However, most countries now require that your passport remain valid for 6 additional months past your date of entry. Check your passport expiration date to make sure you have enough of a buffer.
Your passport should have at least 1-2 blank visa pages available, or many more if you intend on visiting multiple countries. Visa stickers and stamps sometimes take an entire page to themselves. For US passport holders, you used to be able to add extra pages to your existing passport, but now you have to request a whole new passport before your trip.
Some countries may require you to obtain a Visa for the duration of your stay. Tourist Visas are easy to obtain for most countries. In some cases they can even be purchased upon arrival. However, other countries, like Brazil and Russia require at least 3 months to process. Be sure to research the requirements well in advance.
Make sure you complete any passport and visa-related requirements at least 3 months before your trip because some processes can take 90 days. There are expedited services available but these cost a hefty fee and you don't want the added stress right before your trip begins.
Obtaining a passport
You can request an application form for renewing or obtaining a passport online.
Once you have filled in the application form and obtained a counter-signatory you can either return the application form by post using the envelope supplied or you can hand it in at most post office branches.
Processing your application can take up to three weeks so be sure to apply early. If you need the passport processed quicker the passport office offers a fast-track and premium service for an additional fee. The fast track service takes one week to process and the premium service guarantees same day processing. Both of these additional services require you to go to your local passport office in person.
Visas while backpacking
Visas need to be issued by the destination countries authorities. Some countries simply issue you a visa on arrival. Others require you to apply up to 3-months in advance of your trip. Our country guides give details of obtaining Visas for those countries.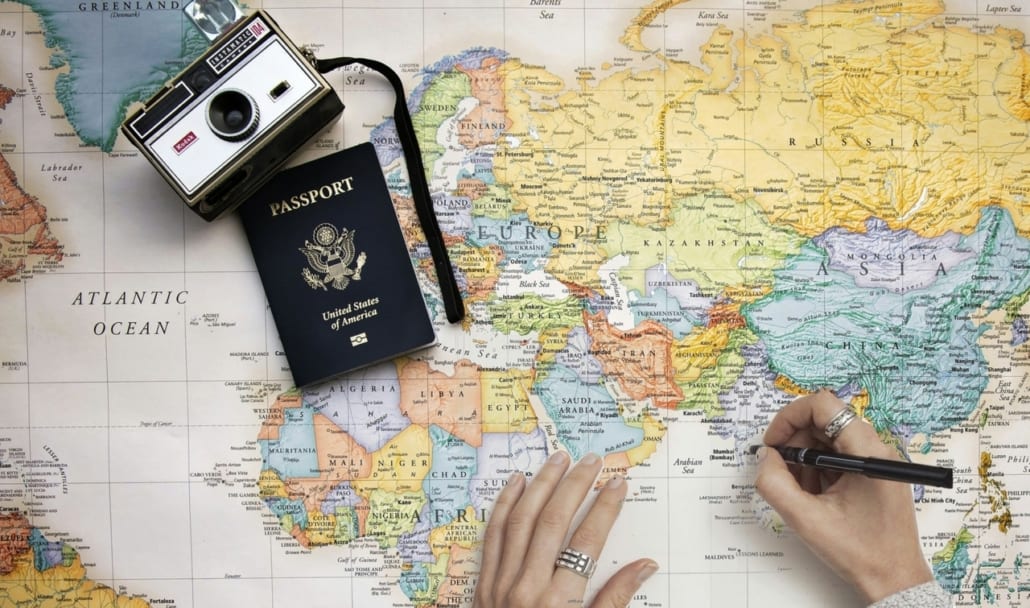 Passport and Visa Requirements within the EU
UK and US citizens are currently able to stay up to 90 days without a visa in the EU Schengen zone. However, US and UK passport holders will need to apply for an ETIAS (European Travel Information and Authorization System) visa.
While travelling within the EU, most countries have abandoned passport checks at land borders but you will still be expected to produce a valid form of identification if asked.
Passport and Visa Requirements outside the EU
For travel outside the EU, your passport will almost certainly be checked at all borders, further many countries will require you by law to be able to produce your passport as identification if asked by the local police. For this reason, while outside the EU it is imperative that you carry your passport with you at all times and take proper measures to ensure its safety. It is advisable to store your passport in a secure money belt or inside pocket as passport theft is rife in many countries. It's also a great idea to make a few copies of the passport in case you lose the original.
Passport security tips
You should make a couple of hard copies of your passport, and take a photo on your phone of your passport information and any visas or entry stamps. You will need this if your passport is lost or stolen.
When out and about, leave your passport behind in your hostel in a locker or safe, and just take your copy with you. You don't want to be walking around town with your original passport, but if asked you should be able to produce a copy.
On days when you're travelling with all your belongings, make sure your passport is in a safe place in an inside pocket of your backpack or suitcase. You should also bring a second form of government ID, which you'll need in case your passport is lost or stolen.
Lost or Stolen Passports
If your passport is lost or stolen while abroad, don't panic. The first thing you should do is report it to the local police to obtain a police report. Next, find a place to take a new passport photo because you will need it to get a new passport, and having it in advance will speed up the process. Find your local embassy, because they will be able to issue you an emergency passport which is valid for the rest of your trip so that you can return home.
To obtain an emergency travel passport, you'll need a new passport photo, a copy of your old passport, a second form of ID like a driver's license, a local police report, and a few forms available on the US government website.
The process can take up to a week but is sometimes as quick as a day. You may have to change your travel plans, in which case it's a great idea to have travel insurance which covers all costs.
Links for Passport and Visa Requirements
Next up: