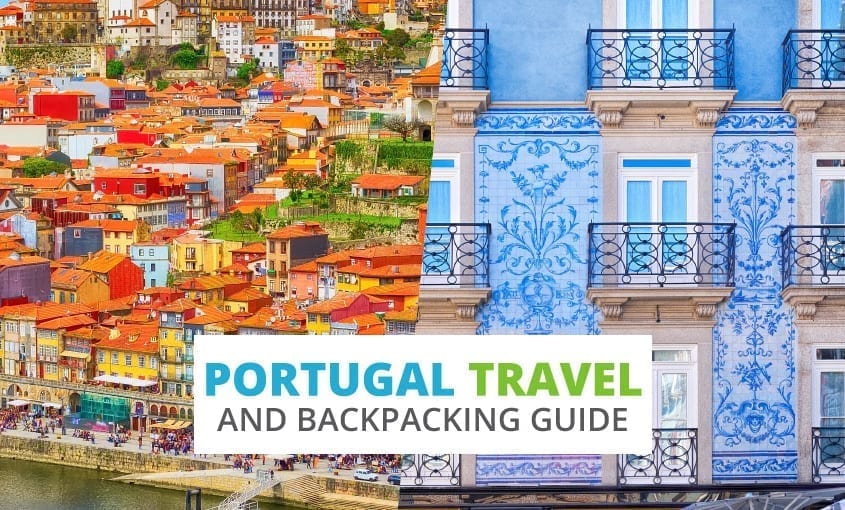 Backpacking Portugal
Looking for important travel information while backpacking in Portugal? Here you will find information on working in Portugal, entry visas, Portugal hostels, and much more.
Table of Contents
Facts About Portugal
Portugal is a relatively small country that shares the Iberian Peninsula with Spain and is bordered by the Atlantic Ocean. Although small in size, Portugal has become a very popular tourist destination, with an influx of visitors arriving in the country each year.
Lisbon, the capital, is built on seven hills stretching along the River Tagus and is one of Europe's most beautiful cities. Crammed with history and character, it can easily be explored on foot. Perhaps take a stroll along the waterfront to take in some fantastic sights such as Belem Tower. Why not then explore the Alfama district for a closer look at Lisbon's charming culture and spectacular views?
If it's the beach you are after then the Algarve coast offers clean, sun-drenched beaches with picturesque ports and modern marinas. With many resorts offering a range of activities such as hiking, cycling, surfing, and golf, you'll surely find something to suit your taste.
For those wishing to avoid the crowds, northern Portugal is a hidden gem and relatively undiscovered by tourists. You can find deserted beaches, even in August, with countless picturesque villages and small charming hotels for you to unwind and relax in.
It is, of course, impossible to visit Portugal without feasting on some local cuisine: why not try Portugal's famous salted cod, some fabulous seafood, or traditional octopus rice? If seafood isn't your thing, order the chicken piri piri, a hot favorite flavored with chili oil.
Currency: Euro
Time Zone: GMT +1 from the last Sunday in March to the last Sunday in October
Language: Portuguese
Telephone Services: Country Code: +351 International Access Code: 00
Emergency Numbers: Ambulance, Fire, and Police all: 112
Climate in Portugal
In the south, summers are warm with very little rain. High temperatures are moderated by a constant breeze in the coastal areas. Winters can be wet and cold, particularly in the northern and central coastal regions. There are often warm sunny days in spring and autumn.  This is also a great time to visit Portugal as resorts are less crowded and some hotels offer cheaper rates.
Things to do in Portugal
Lisbon
Lisbon, the lively capital, is full of character and is truly charming. One of the most famous landmarks is the Belem Tower, which is now a UNESCO World Heritage Site. Originally built in the 16th century to serve as a fortress, this should definitely feature on your itinerary.
For a closer look at Lisbon's culture, you need to explore the smaller districts including the Alfama Quarter. Here you will find the fifth-century Sao Jorge Castle which is famous for its hilltop vantage point and fantastic panoramic views.
Why not spend a day meandering the winding streets of Lisbon's old centre down to the Tagus River? Don't miss the stately Arco da Rua Augusta and the grand Praça do Comercio on the river's edge. This picturesque avenue leads down to Lisbon's main square where visiting royalty and diplomats have always been welcomed off their grandiose ships.
This part of the city is worth a visit and was completely rebuilt after the 1755 earthquake. Many small specialty shops such as glovemakers, candle shops and beautiful bakeries established themselves and can still be visited in an incredible throwback to another time. It's also an excellent area to go for lunch with many restaurants, bars and cafés to whet your appetite.
Nightlife in Lisbon can be found in the Bairro Alto district where clubs, fado and restaurants pump out live music on fabulous terraces, many of which attract top international DJs. After this head to the waterfront for massive nightclubs that stay open till the sun comes up. Don't be surprised if you arrive in a nightclub at midnight and it's empty, it's not that everyone has gone home – they just haven't arrived yet! The Portuguese party starts late – but to make up for it they party hard!
A Lisbon Card is worth purchasing if you plan to explore the city, it entitles you to complimentary use of the public transport system in Lisbon and free entrance at many of the most popular attractions and museums, and discounted rates on tours, shops and much more.
Cascais and Estoril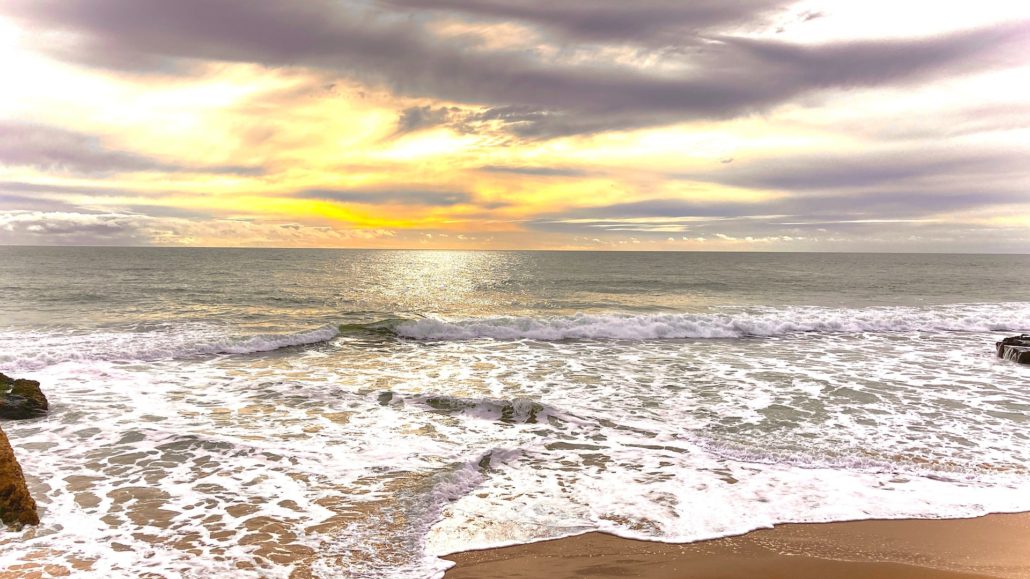 You might be wondering 'How far is Lisbon from the beach?' Well, to the west of Lisbon lie the picturesque coastal towns of Cascais and Estoril. Only 20 minutes from the city centre you'll find the quaint seaside town of Cascais, where you can see boats and fishermen's nets on the bay, elegant palaces and great beaches which can be easily reached by public transport. There are several beaches which are ideal for a relaxing day with your toes in the sand, as well as Guincho, a windy beach perfect for surfers and windsurfers looking to ride the waves. 
Estoril's beaches are long stretches of golden sand and some of the most accessible beaches from downtown. This is also where you can get an afternoon of golf under your belt or an evening at the glorious Casino down by the ocean.
Sintra
Just 20 minutes from Lisbon, you'll find Sintra with mansions, parks and palaces. Chosen as the royal summer getaway, Sintra is rife with some of the most incredible palaces in Lisbon. Why not visit Sintra's newest jewel, the exquisite Biester Palace, or hike up to Moorish Castle for spectacular views of the Lisbon Coast?
Ericeira
This quaint little fisherman village has been declared the only World Surf Reserve in Europe!  If you love to surf, Portugal is the place to be: the whole coast of Portugal is dotted with incredible surf spots and truly outstanding coastal villages where you can surf your heart out, but this place takes the cake for me. Located only 30 minutes north of Lisbon, this pretty village is a true gem. Not to be missed!
Alentejo
Head east from Lisbon into the Alentejo district of Portugal for a feel of rustic country life. Roman ruins, walled villages featuring local bullfights, fine wines and excellent cuisine feature in what seems like a different country to Lisbon. The walled township of Estremoz, for example, enjoys a spectacular setting high on a rocky mountain. Located on the border with Spain and steeped in a bloody history, this medieval outpost is still inhabited today – to see the sunset beyond the plunging ramparts is worth a few hours of travel alone.
Algarve
The Algarve's sun-soaked beaches receive the most visitors after Lisbon and Porto. Tourists are attracted by miles of fine golden sand and some of the best golf courses in Europe; the Algarve has long been a favourite holiday destination. Popular spots include Albufeira and Vilamoura, which are bustling resorts with top-class facilities and cosmopolitan marinas.
Alongside the delicious fresh seafood, local restaurants serve up British food and beer in pints – which perhaps gives you a clear indication of the type of clientele here – and many backpackers prefer to stay away. The larger resorts can become rather overcrowded in the summer, however, this long stretch of coast does contain some quieter, tucked-away hotspots too.
Portugal can also be extremely beautiful in the wintertime. The Serra de Estrela Natural Park includes the highest mountain in Portugal. You can even go skiing here in the first few months of the year, and it's one of Portugal's most scenic areas with quaint villages, alpine meadows and gorgeous lakes.
Unique Activities in Portugal
Since popular places in Portugal can get crowded during tourist season, it is wise to reserve tickets and activities ahead of time. GetYourGuide sells entrance tickets to museums and landmarks at face value so you can avoid the lines and save that precious time for more exploring.
Viator is another popular travel website that helps you book things to do in Portugal. They work directly with local tour operators in Portugal, so you won't have to scour the internet or roam around town trying to find the best deal.
If you know your schedule ahead of time, a great insider tip is to buy tickets for major tourist attractions ahead of time. Tiqets has entrance tickets and skip-the-line passes for major attractions in Porto, Lisbon, and other hotspots, which can be a worthwhile cost during peak tourist season.
How to Get Cheap Flights to Portugal
TAP Air Portugal is the country's main airline and has scheduled flights to more than 50 international destinations. Ryan Air, Easyjet and Vueling run services between Lisbon, Porto, Faro, Madeira, as well as Porto Santo. Charter flights are also available. The airline for the Azores is SATA which operates its Air Azores service between the various islands.
If you're flying to Portugal or plan to take short flights within the country, we recommend using a few different flight comparison search engines. Kiwi is a new favourite among travellers. On average, we have found the cheapest flights to Portugal with them compared to the other websites out there.
Of course, it is always worth checking Skyscanner to guarantee you're getting the best deal. Both websites offer great flexible search options, allowing you to search the whole country of Portugal to find the cheapest airport to fly into, and also see prices for a full month if you're flexible on travel dates.
How to Travel Around Portugal on a Budget
Flights, trains and long-distance buses are the standard modes of transport for getting around Portugal. Buses are the most economical option, although a flight can be had for very little too. Nevertheless, buses are clean and well-equipped and most have Wi-Fi, bathrooms and decent armchairs for as little as 6€ on companies like Flixbus. 
Train travel, on the other hand, is fast, convenient and punctual, and the train stations are located right in the centre of town.
Certain routes are better suited to one mode of transport than the other. To compare your options for journeys from A to B, you can try Omio. They compare trains, buses (and even flights) so you can decide for yourself the tradeoff between cost and travel time.
Portugal is a part of the Eurail network, which is a good choice if you plan to take multiple train journeys in a short period of time. If you plan on doing lots of train travel in a short amount of time, a Rail Pass from Eurail might be the right choice for you.
Train travel in Portugal
Portugal offers a vast network of trains covering the whole country. The 'Alfa Pendular' trains offer the most comfortable and fastest rail link between Lisbon and the Algarve. CP – Caminhos de Ferro Portugueses, the Portuguese railway company also offers international train services to Madrid and Paris.
Bus travel in Portugal
If there is no train there is bound to be a bus. Lisbon has two main bus stations, the Gare do Oriente, next to Parque das Naçöes and the Sete Rios bus terminal on the blue metro line. There are a few companies that connect the different cities around Portugal, but the two most reputable and popular are Rede Expressos / Renex and Flixbus. I find Flixbus services to give a lot more bang for your buck since they cost as little as 6€ if bought ahead of time. Buses are generally clean and quite frequent running every hour to two hours depending on your destination.
Driving in Portugal
You may also want the flexibility to stop in smaller towns between the major cities. If you decide you want to rent a car, you can use DiscoverCars to compare offers from the major car rental agencies in the region.
Public transport in Portuguese cities
Lisbon and Porto have underground metro systems which operate between 6 am and 1 am. Lisbon's underground is called Metropolitano and is quite an extensive network, even going all the way to the airport. Porto's underground operates on five lines and is the newer of the two.
Trams operate in all major cities and a tram ride in Lisbon provides an excellent opportunity to see the city. There is regular bus service as well in most of Portugal's towns and cities, and public transport also includes the many elevators in both Lisbon and Porto that whisk you up to higher ground when your feet have had enough. 
Though relatively cheap and reliable, public transport can become very crowded in peak seasons. Although a car is never recommended in large cities like Lisbon or Porto, hiring a car to explore the country is a fabulous idea on your way out of town. Compare prices with DiscoverCars.
Backpacking Tours in Portugal
Though part of the fun of backpacking Portugal is exploring on your own, there are situations, especially when venturing off the tourist trail, when it does make sense to go with a guide or a small group. 
The most popular option for a social travel experience is Contiki tours. Contiki trips offer more than just transportation, they are organized social group travel for travelers aged 18-35. Whether you're traveling by yourself or going with a group of friends, Contiki tours are perfect for people looking to have a blast, meet new friends, and form lifelong memories. They offer tours that travel primarily in Portugal or longer tours that cover other nearby places.
G Adventures is another great option for organized travel, but with a smaller group. It's a great choice for anyone backpacking Portugal alone who would like to meet up with like-minded travellers. It's also a practical option for exploring places where you need an experienced guide, like a long hiking adventure or visiting a place well off the beaten path. You can choose from different styles of small group tours like active, wellness, hiking trips, 18-30somethings, and more. Their most popular trips in Portugal are their 14-day Best of Spain and Portugal tour, and their 16-day Rome to Lisbon on a Shoestring tour.
Health and Safety in Portugal
There are no health risks attached to travelling to Portugal. A yellow fever vaccination certificate is necessary for entry for anyone travelling from an infected area and destined for the Azores or Madeira.
Health facilities are good and free or reduced-cost treatment is available with a valid European Health Insurance Card (EHIC).
As with travel to all other countries abroad, it is vital that you get travel insurance before you leave. Even for short trips, our go-to travel insurance provider is World Nomads, which is also recommended by Lonely Planet, HostelWorld, and other major travel companies.
Entry Visa Requirements for Portugal
UK/EEA nationals have the right to live and work in Portugal without a permit. UK/EEA nationals working in Portugal also have the same rights as Portuguese nationals concerning pay and working conditions. If you intend to work in Portugal for more than three months a residence permit is required. This is called 'autorização de residência'.
Visa requirements for Portugal can vary widely depending on your country of origin and can change over time. To avoid any unpleasant surprises, be sure to check the latest visa requirements while you're still planning your trip.
Foreigner Work Permits and Backpacker Jobs in Portugal
Employment can be found with tour operators, bars, restaurants and hotels in tourist areas in the Algarve region. The majority of employment agencies are based in Lisbon and Porto. There are specially trained EURES advisers in all EU/EEA countries. Their job is to support those seeking employment in another EU/EEA country. For more information on working in Portugal, visit their website.
Au Pair in Portugal
If you are planning to work as an au pair in Portugal you will usually need some childcare experience. However, you won't necessarily need to speak Portuguese. Au pairs live with host families, performing basic domestic duties and looking after children. Food and accommodation are usually included along with your wages.
Volunteering in Portugal
If you are looking to volunteer in Portugal, work can be obtained and organised through WorldPackers. They connect people with verified volunteering opportunities from hostels and homestays, to NGOs, and farm experiences across Portugal. WorldPackers members can apply to as many hosts as they want and find volunteer opportunities in Portugal with all of the security and benefits that Worldpackers offers. Use promo code BACKPACKING10 to save $10 on your membership fee.
It's worth noting that WorldPackers also requests volunteers for posts like a surf instructor, or a yoga teacher. This may be the opportunity that allows you to spend that month surfing in the only World Surf Reserve in Europe! 
There is also the European Solidarity Corps, an organisation for youths between the ages of 18 and 30 allowing them to participate in long-term volunteering projects and initiatives across Europe. This group is quite active in Portugal and has an excellent track record.
Teaching English in Portugal
Teaching English in Portugal is not the best option since salaries are low, and competition is high. Nowadays most young Portuguese people speak English well, and you'll find that schools are very demanding and pay very little. 
You'll need a CELTA or TEFL certificate if this is something you're interested in, but most schools will require teachers to already have their papers to get hired. 
Portugal Hostels & Budget Accommodation

There is a wide range of accommodation options in Portugal. Hotels are classified with 1 to 5 stars depending on the quality of their facilities and location. It's worth noting that during the low season, many hotels offer substantial reductions.
The 'Pousadas' is a branch of the renowned Pestana Hotel chain, These charming Inns are housed in historic buildings such as castles and palaces sprinkled around Portugal in interesting locations.  They have been designed to give visitors a more 'authentic' stay and a knowledge of the cultural traditions of different regions of the country. Some feature activities like cooking and handicrafts. For more information on accommodation with a difference check out www.pousadas.pt.
For those wanting a more independent choice of accommodation, apartment hotels are ideal and most offer self-catering facilities. There are also many camping sites and caravan parks all over Portugal. Many have facilities including swimming pools, supermarkets and restaurants. Most sites (excluding those marked with a 'P') are for public use and depending on the facilities and services they provide, they are classified from 1 to 4 stars.
Youth hostels are available throughout the countryside, coastal areas and towns. They provide the cheapest form of accommodation in Portugal. Other options, such as villas for large groups of people are worth checking out as they can also represent good value for money.
We have had good experiences finding hostels in Portugal on HostelWorld. They have the largest inventory of hostels worldwide, and with over 10 million reviews and ratings from other travellers, you know exactly what to expect.
Another good way to find accommodation in Portugal is by checking booking.com. You'll find hotels, homestays, hostels, and other unique accommodations. They have the most reviews and advanced filtering of any accommodation-booking site, so you'll be sure to find a great place in your budget. Many of the places on booking.com also offer free cancellation, which takes the pressure off the planning phase of your trip to Portugal.
If you are backpacking with another travel companion, we highly recommend booking a rental via VRBO. With a vacation rental in Portugal, you'll have more space, your own kitchen, and you'll get a better feel for how the locals live. Plus, the cost of a vacation rental can be split among your group, oftentimes making it cheaper than doing individual hotel rooms. 
If you're looking to save even more money while backpacking in Portugal, there are plenty of creative ways to get free accommodation in exchange for work. For example, one of our favorite ways to stay in amazing locations for free is by signing up as a petsitter with Trusted Housesitters. The site connects responsible animal lovers with petsitting opportunities in Portugal and all over the world. It's a win-win for both sides – travellers can stay in amazing locations for free, and homeowners can rest easy knowing that someone is watching over their place.
And lastly, CouchSurfing is a great community that connects travellers with local hosts in Portugal. You can stay for free with verified hosts, who will usually take some time to show you around the local spots.
Useful links for Backpacking in Portugal
---
There you have it, the ultimate Portugal backpacking guide. We hope you have found all the information you need for backpacking around Portugal.
Next up:
Liked this article? Share it with others who might be after the same information!

---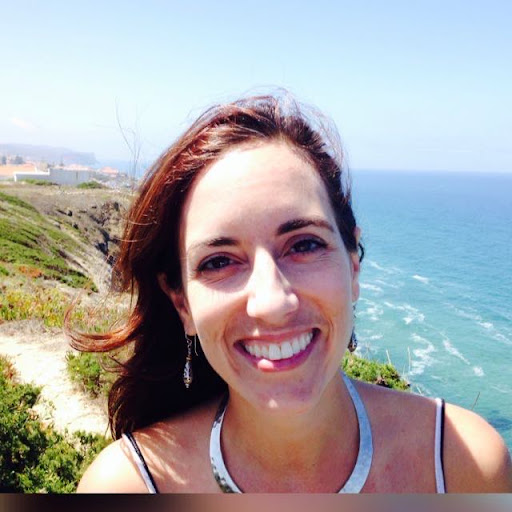 Author's Bio: This guide was written with help from Michelle at ericeirafamilyadventures.com. A beachcomber, an avid bookworm, and a teacher. Michelle is a Canadian travel blogger who writes about Ericeira and Portugal.
She fell in love with the charming Portuguese village when she was enticed to move there by her Portuguese husband and never looked back.
She now lives between Mallorca and Ericeira, with her family and Fluffy the hamster.