Going on a traveling adventure may sound like a dream come true, but your bank account may disagree with you. Luckily, there are ways to have an awesome travel adventure whilst on a budget. With a little creativity, some compromise and planning, you too can travel like a boss, whatever your budget.
1. Decide On The Type Of Experience You Want
It's important that you consider what type of experience it is you are hoping to have. If you're seeking to explore cities, then you will most likely need to plan and book in advance. Booking.com is a good place to find affordable accommodation for your trip.
By contrast, a more adventurous experience can be a little more led by interactions and suggestions from locals. Decide too on whether you are aiming to travel alone or as part of a group, as this can impact your budget and whether you need to book ahead.
2. Manage Your Expectations
If you're hoping to travel on a tight budget then you will need to make some compromises. Think carefully about what your priorities are. Be realistic and honest with yourself about the level of comfort you need and which luxurious items or experiences you want to invest in. You can save money by cooking meals rather than eating out, for example. Similarly, think about the form of transport you intend to use as this can greatly impact your budget.
3. Be Creative
Being realistic about your experience and priorities doesn't mean you have to limit yourself to the bare basics for the entirety of your trip or depriving yourself of all luxurious experiences. Instead, think of creative ways to make the most of your adventure.
"Consider bartering to get reduced prices or discounts. Can you offer something in return for a cheaper night's stay at a hotel, such as photographs for a website? Buy local produce and learn to cook local dishes as a way to save money and immerse yourself in the local culture," says Karen Herman, a lifestyle blogger at Britstudent and NextCoursework.
4. Travel Slowly
One of the most common mistakes travelers make is to pick too large an area to travel around. Instead of trying to see too much and spending lots of time, money and energy, slow down. Focus instead on one region or country or even just a single country. This way, you'll be able to immerse yourself more fully in the culture and have a deeper experience, whilst also saving money on travel expenses and accommodation.
5. Visit Free Attractions
There are an increasing number of large tourist attractions which are free or which have significantly reduced costs at least one day per week. Simply do some research before you travel and make sure you note down on your calendar which ones are free to the public on which days.
Of course, there are also some fantastic free outdoor spaces you can visit, including beaches, national parks or religious sites. If you're trying to decide which places to visit, check out tiqets.com for some great ideas and deals.
"A fantastic way to discover a new place and orientate yourself in the process is to take a walking tour. There are free walking maps and self-guided tours which you can download for most major cities, so you can become your own guide," says Anthony Sullivan, a business writer at Australia2write and Write My X.
6. Plan Ahead And Be Prepared
Plan ahead to make the most of your trip. Omio.com is a great website to help you plan and organize your travel throughout your trip. Make sure that you print off a copy of all tickets and booking confirmations as a back-up and that you have offline access to tickets, accommodation bookings and itineraries.
Be prepared with some offline entertainment whilst you travel to keep you entertained as well. Similarly, it's useful to have a back-up charger or an external portable battery in case you get stuck somewhere where you can't easily charge your electronic devices.
Conclusion
Having an amazing traveling adventure doesn't need to be expensive. With careful planning, a little creativity, realistic expectations and by taking your time, you too can have a unique and rewarding experience.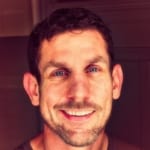 Michael Dehoyos works as a professional travel writer and editor PhD Kingdom and Write My Case Study, working closely with companies of all sizes to improve their marketing strategy concepts. He is also a writer at Origin Writings. In his spare time, Michael enjoys traveling and immersing himself in the culture and traditions of the places he visits.
https://www.the-backpacking-site.com/wp-content/uploads/2021/01/christine-roy-ir5MHI6rPg0-unsplash.jpg
1285
1920
Michael Dehoyos
https://www.the-backpacking-site.com/wp-content/uploads/2018/08/the-backpacking-site-1.png
Michael Dehoyos
2021-01-13 16:46:14
2021-05-13 17:03:54
6 Ways To Travel On A Budget