Is there a moment throughout the day when you do not hear the words COVID-19, coronavirus or pandemic? In the age of Covid, backpacking enthusiasts and travel lovers are more inclined than ever to admire pictures of our previous destinations when travelling freely was the norm. 
This guide is for those who are missing travel and are wondering when they can step on a plane and explore the world with just a backpack weighing them down. It explores the current guidance on Covid backpacking, what backpackers can do now and what the future holds post-Covid for the backpacking industry. 
What is the current guidance for Covid backpacking and travel?
At the moment, every country is different as some areas of the world are suffering with the virus more than others, so movement is a lot more limited. Popular backpacker destinations such as Australia are currently not permitting any travellers into the country, after sending the majority of backpackers home in April 2020. Only those with Australian or New Zealand citizenship or have direct family in the country are allowed to enter. 
There are still some areas that are safe for travel, although they tend to have strict restrictions. For example, Dubai has opened its doors to travellers, however, to be admitted, you must show proof of a negative Polymerase Chain Reaction (PCR) test that needs to be taken 96 hours before travel. This test costs around £100 to £150, so this could lead to quite an expensive trip before you even get to your destination.
Many locations in Europe, including the UK, which continually updates its travel corridor list,  which basically means you can travel without having to quarantine when back on British soil. However, anyone with British citizenship will need to isolate for 10 to 14 days after visiting backpacker favourites like Croatia, India, South Africa and Indonesia. Anyone travelling to these areas of the world will still have to fill in a passenger locator form to be admitted into the country. 
What can backpackers do in the meantime? 
Anyone with the travel bug will, of course, be finding it difficult to stay in the same place for a long time, but for now, that's what we all must do to stay safe and protect each other. But instead of spending your days scrolling through Instagram at travel destination pages, why not get involved and support your backpacker community?
You can take inspiration from the New Zealand backpackers who have started a petition with over 13,000 signatures for the extension of working visas. There are plenty of other GoFundMe pages set up during Covid for the backpacking industry around the world, who are dealing with money issues or even health problems, so why not use your time and money wisely and support a good cause?
The lack of backpackers across the world has also massively affected the hospitality industry, as the majority of hostel workers and bar staff are travellers from around the globe. While many businesses have gone under, there are still some afloat who are reaching out for financial support. They're not asking you to break the bank to save their business, as a little contribution will still go a long way to support. 
Post-Covid backpacking – When can we travel the world again?
Currently, there is no official confirmation about when we can travel the world again, as again, this will depend on Covid backpacking rules in the different corners of the globe. For example, Australia and New Zealand have made it clear that travellers will not be permitted for a while with visas on hold. However, there are many countries such as the USA and the UK that are desperate to get tourism back up and running and have also extended visas, while places like Mexico have kept the welcome mat out for a while. 
If you do plan on travelling in the near future, then make sure you stick to the country's rules you are visiting. You can also keep track of cases online to ensure your trip is completely safe and successful.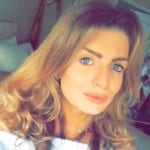 Heather Barrigan is a Political Correspondent at ImmiNews, specializing in outreach and the creation of engaging and informative immigration-related content.
https://www.the-backpacking-site.com/wp-content/uploads/2020/12/pexels-anna-shvets-3943882.jpg
853
1280
Heather Barrigan
https://www.the-backpacking-site.com/wp-content/uploads/2018/08/the-backpacking-site-1.png
Heather Barrigan
2020-12-12 12:21:19
2022-01-25 09:47:07
The impact of Covid-19 on the backpacking industry