We are living in unprecedented times. Travel planning is normally our favorite pastime, but the pandemic has made things very complicated! Nowadays the planning phase includes checking and double-checking travel requirements, trying to predict how things will look in a few months based on ever-changing infection rates, and debating back and forth on whether it's even the right thing to travel or go backpacking during the Covid-19 pandemic.
There is no clear answer on when it will be completely safe to travel again, but there are some things to consider if you're really thinking about traveling in 2022. And if you must travel for an essential reason, follow our guidelines to travel as safely as possible.
Things to Consider Before Traveling for Leisure in 2022
Before you can even think about travel during the Covid-19 pandemic, it's very important to sit down and do plenty of research. Even if a place is technically 'open for travel' you should take time to inform yourself about the following issues.
Understand How the Situation is Developing in Your Destination
You should understand the current rate of infection and the trends in the past few months. Even if your dream destination has a low infection rate, this can be misleading.
Try and understand the trend, and why the numbers are moving in that direction. Is it because of vaccinations? A recent lockdown? A low testing rate, which can hide the true number of cases? 
Consider the Risk You Bring to the Local Population
Remember that safe travel does not mean just safe for you. If you have decided to take the risk and travel or go backpacking during the Covid-19 pandemic, it's important to think about how you might impact a more vulnerable location.
If you're going to a place with low infection numbers, you might become the source of a new outbreak. This is especially irresponsible if you're coming from a country where there is a more dangerous strain.
Research the Healthcare System of Your Destination
Should the worst-case scenario happen while away from home, you want to make sure you understand exactly how the healthcare system works in your destination.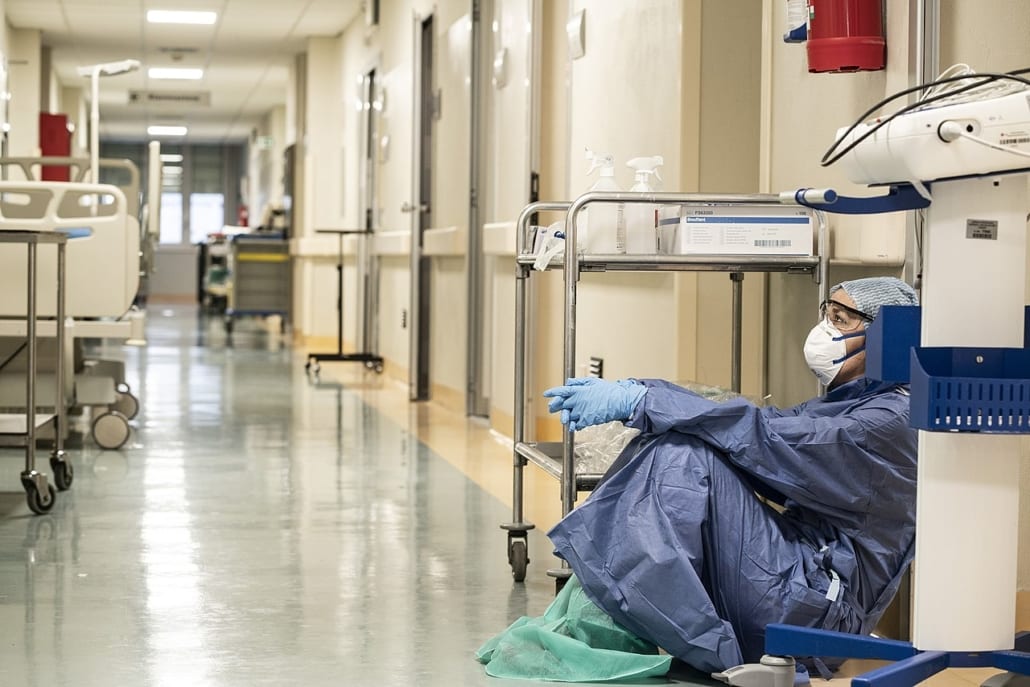 If you get sick during your trip, make sure there would be a place for you in a hospital with sufficient health care. Check whether local hospitals have ventilators and other medical supplies to handle Coronavirus cases.
Find out if there is a reputable hospital near your destination, or whether you would have to travel to one in another city. If so, how would you get there? Find out how much it would cost for a hospital stay, and whether your travel insurance would cover the cost of medical and transport costs.
If you do bring Covid-19 to your destination, think about whether the local community would have access to high-quality health care. Do workers in tourism receive health benefits? Are there enough hospitals and hospital beds available to the local community? 
Check the Latest Covid-19 Travel Restrictions
It goes without saying that you should research whether your destination is accepting visitors. With rising Coronavirus cases, many countries have closed their borders to tourism.
Even countries that are still open may require a negative test to enter the country. Some places enforce mandatory testing upon arrival and a quarantine period until you receive your results. Make sure you're aware of all the latest news to avoid any surprises before departure or upon arrival.
Hygiene Requirements and CDC Guidelines
If you really want to travel somewhere, you should become an expert on how they're handling the Coronavirus outbreak. At a bare minimum, you'll want to travel in a place that respects the CDC guidelines. Controlling the spread of Coronavirus requires mask-wearing, social distancing, and frequent handwashing. You want to make sure that the surrounding people are following these guidelines wherever you choose to travel.
Travel to Remote Destinations During Covid-19?
Some people may think it's safer to travel to remote destinations during Covid-19 because they think they'll be more isolated. The problem with remote locations is that access to health care may be nonexistent.
You, or any locals that you infect, would have to travel to a large city to receive care. If so, this can result in significant costs to you and the rest of the vulnerable population.
How to Prepare for Your Trip
If you must travel during the Covid-19 pandemic, and you've done all your research, there are a few extra measures you'll need to take before your trip. Of course, getting vaccinated is the best way to protect yourself and the people around you. On top of that, here are a few things you should do to ensure you're traveling in the most responsible way.
Isolate Before Your Trip and Get Tested
If choosing to travel, the responsible thing to do is to isolate yourself for at least 5 days before your trip. Now more than ever, in the time before your big trip, you need to be diligent about wearing a mask in public and distancing yourself from friends and family.
You should also get tested and produce a negative test result. In fact, some countries actually require a negative test for incoming travelers. Some clinics require you to pay out of pocket, while some regions will offer the test for free if you have symptoms.
Be sure to do your research and schedule your test in the correct time range before your departure time. Be sure to isolate yourself after the test to minimize the chance you catch the Coronavirus afterwards.
Create an Emergency Plan
Choosing to travel or go backpacking during Covid-19 requires that you go above and beyond to think through what you would do in an emergency scenario:
What if you test positive upon arrival? You will be required to quarantine in your destination, potentially on your own dime. Make sure you have enough funds to pay for at least 2-weeks in a hotel, plus time off from work or the ability to work remotely. Quarantine is very strictly enforced, some tourists who have broken their quarantine have been penalized with fines or even jail time.
What if you need to get home urgently? Make sure you have the funds to do so at the last minute. Make sure you take out a travel insurance plan that will reimburse you for a change in plans. 
What if borders shut down, and you're unable to leave?

Make sure you have the funds and flexibility to stay put until the travel restrictions are lifted.
How to Travel Safely During Covid
If you must travel, be sure to follow these guidelines during your trip to ensure the safety of yourself and others.
Follow CDC Guidelines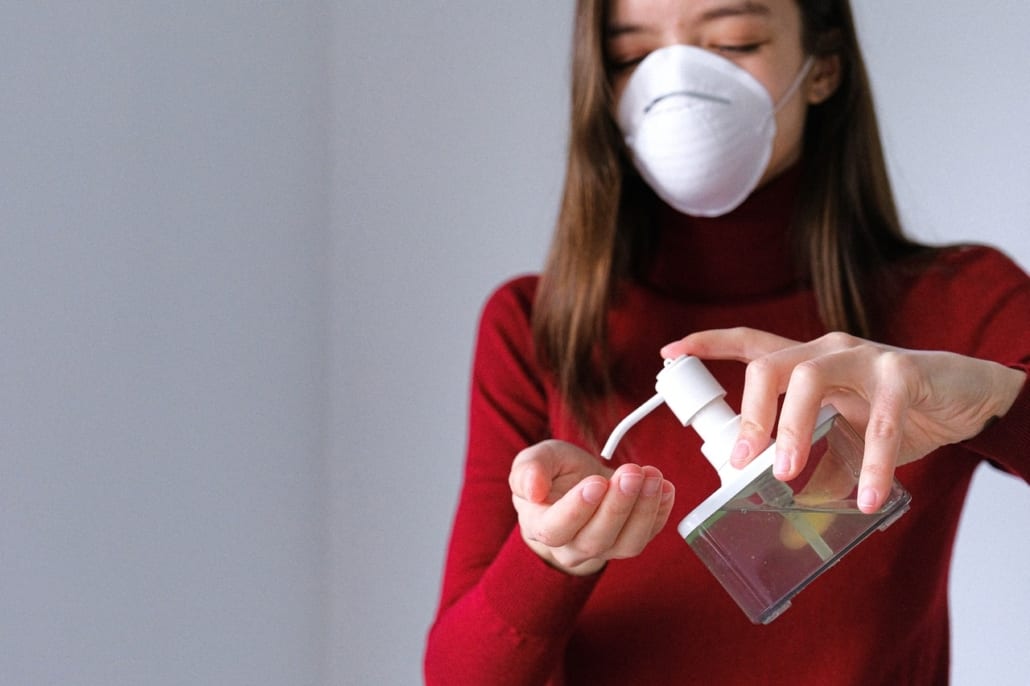 Follow the CDC guidelines even if the local population doesn't. Keep your distance, wear a medical-grade mask, bring travel-sized hand sanitizer with you and use it frequently, and consider bringing disposable gloves.
Make sure you book accommodation that follows CDC guidelines around hygiene standards. To help with this, Booking.com has added a search filter to find accommodation that has committed to Covid-safe practices. And Airbnb has implemented a set of guidelines that hosts and guests must follow during the pandemic.
Embrace the Great Outdoors
Avoid indoor activities, stick to outside activities whenever possible like hiking or biking. A warmer destination will be more conducive for this.
Minimize Contact with New People
You can minimize contact and prevent a super-spreader situation by staying put in one location. Consider renting a car so that you can avoid public transportation, and get a private room when possible. If you're on a budget, HostelWorld is your best bet to find a private room for an affordable price. 
Don't Take Unnecessary Risks
One of the reasons we're urged to stay home is to keep the hospitals cleared for the high priority Coronavirus patients. If you must travel, try to be as careful as possible. Maybe save that adrenaline-fueled bucket list item for a later date.
Trip Ideas for Responsible Travel in 2022
The safest place to be during this pandemic is in your own house in your own community. However, there are certain types of travel that are more responsible for 2022. Remember that even if you're planning to be in the middle of nowhere, the logistics of taking a trip will put you in contact with the outside world. Be sure to follow CDC guidelines when visiting a market, public bathroom, or gas station. 
Hiking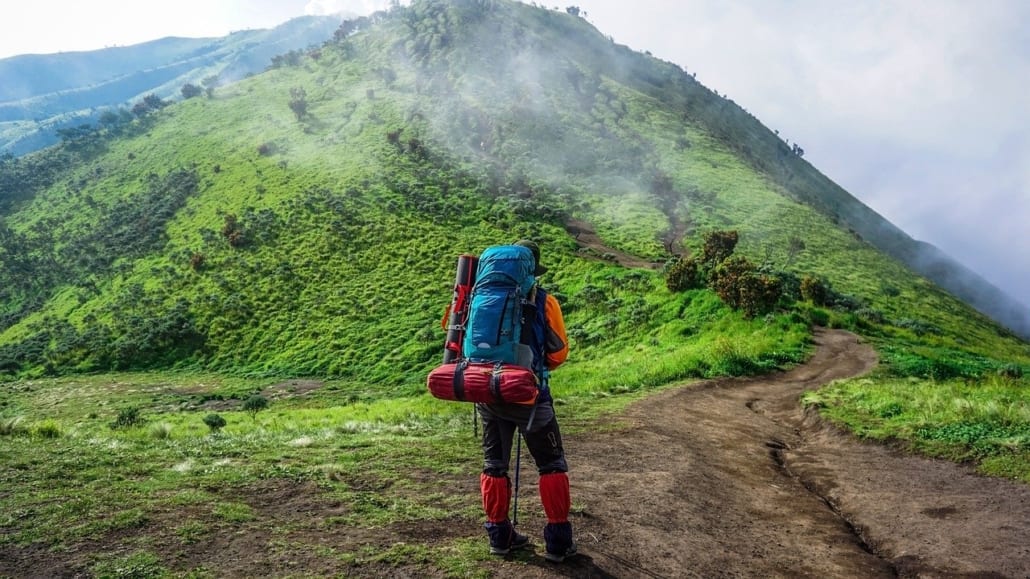 What better way to get away from other humans than to take to the trails? Hiking in solitude is one of the best ways you can socially distance during this global pandemic.
Staycations
Take this time to explore your surroundings. Pick up a travel book for your own town or nearby city. There are likely things to do in your own community that you have yet to experience. Now's the time to explore your own backyard!
Camping/RV
Camping in the great outdoors, cooking for yourself with your own roof over your head is a great option for socially distanced travel. If you don't have your own RV, you can rent one on RV Share – it's like the Airbnb for camper vans.
The Open Ocean
If you can afford it, now would be a great time to go on a sailing trip. Get far away from the mainland in one of the best ways to socially isolate.
Bikepacking
Bicycle-backpacking is a growing trend among adventurous travelers. With a couple of side-saddle bags, you have your transport, your accommodation, and everything you need on your own 2 wheels.
Consider Postponing Until the Situation Improves
It should be clear by now that traveling during a pandemic involves all sorts of risks and ethical decisions. Not only that, but even if a country is technically 'open for travel', the pandemic has changed life as we know it in all corners of the globe.
It's very likely that certain attractions will be closed, meaning that you might not get the same experience you've been dreaming of. If you've been saving for your dream trip, consider the fact that it might be more worthwhile to postpone it until things return to normal.
We know that this pandemic has been tough for travel-lovers, but everyone around the world has had to adjust their lives to the new normal. It is our opinion that leisure travel should wait until it is really safe to travel again.
Nevertheless, if you have to travel during the Covid-19 pandemic, be sure to follow these guidelines to reduce the risk to you and to the people around you.
https://www.the-backpacking-site.com/wp-content/uploads/2020/12/pexels-anna-shvets-3962213.jpg
853
1280
Monica W.
https://www.the-backpacking-site.com/wp-content/uploads/2018/08/the-backpacking-site-1.png
Monica W.
2021-02-09 15:23:58
2022-01-09 10:13:11
How to Travel During Covid: A Guide for 2022