Have you always wanted to travel abroad but can't seem to find the means to do so? Do you often imagine yourself hiking in Peru, visiting the Great Wall of China, or sunbathing on the beautiful beaches in Southern France? Maybe you are a recent college graduate who wants to travel before settling down. 
Many people opt to go backpacking, which allows you to save money while experiencing the world. Depending on your length of travel or your current budget, you may want to find ways to make money to pay for that travel. Today there are several ways to get paid to travel abroad. Teaching English as a Second Language (TESL) or Teaching English as a Foreign Language (TEFL) is one of them.
Paid Opportunities to Travel the World Teaching English
English is the most widely used language in the world. From education to business, marketing, and even job opportunities, being proficient in English opens many doors. With so many people wanting to learn the language, teaching English is in high demand.  
Currently, over 1 billion people are learning English throughout the world. Learners of English have a variety of reasons for learning the language. They also now have different options and ways to have access to the language.
If you've always wanted to help others and make a difference, you can travel the world teaching English and even get paid. It is a convenient way to make a living while trekking the globe. All you need is a backpack, a passport, and a few teaching requirements, and you are well on your way.
Requirements to Travel and Teach English as a Foreign Language
Anyone interested in traveling the world teaching English needs to know the language. However, TEFL and TESL teachers need to be more than native or fluent speakers. Many employers today ask that teachers possess at least a college degree. Although many countries require a 4-year bachelor's degree as a prerequisite, it is essential to do your research to ensure that you have the adequate academic standards of that country, school, or employer.
Whether you majored in English, Art History, or Biology, most countries will deem any four-year degree, or Bachelor's, sufficient to teach a class. Unfortunately, however, a degree is not the only requirement. Most countries, and employers, ask that you be certified to teach as well.
Obtaining a certificate to travel and teach English as a Second Language is not difficult, but it does require a few hours of your time. Although these classes are offered in-person, more and more people opt to take them online for convenience. You can even begin traveling and complete your English teaching course abroad.
Courses and certificates are offered depending on hours. Most countries and employers require new English teachers to possess a certificate showing a course requirement of at least 120 hours. Therefore, the type of course and certification you obtain is critical.
You can find many different companies that offer certificates to travel the world and teach English as a second language. Some companies are more reputable than others, however. You want to look for a company that is accredited and recognized overseas. Companies like The TEFL Org are leaders in the field, making it easier to find an English teaching job upon receipt of your certificate.
How to Get Paid to Travel the World and Teach English
Today, teaching English can be done in both the traditional in-person classroom setting, virtually online, or even one on one. These different options are suitable for the student learner, but it also gives ESL/EFL teachers the flexibility to teach the language in various settings. Depending on if you want to travel the world or go to a specific part of the world, finding what's best for you is key.
Get Paid to Travel and Teach English in a Classroom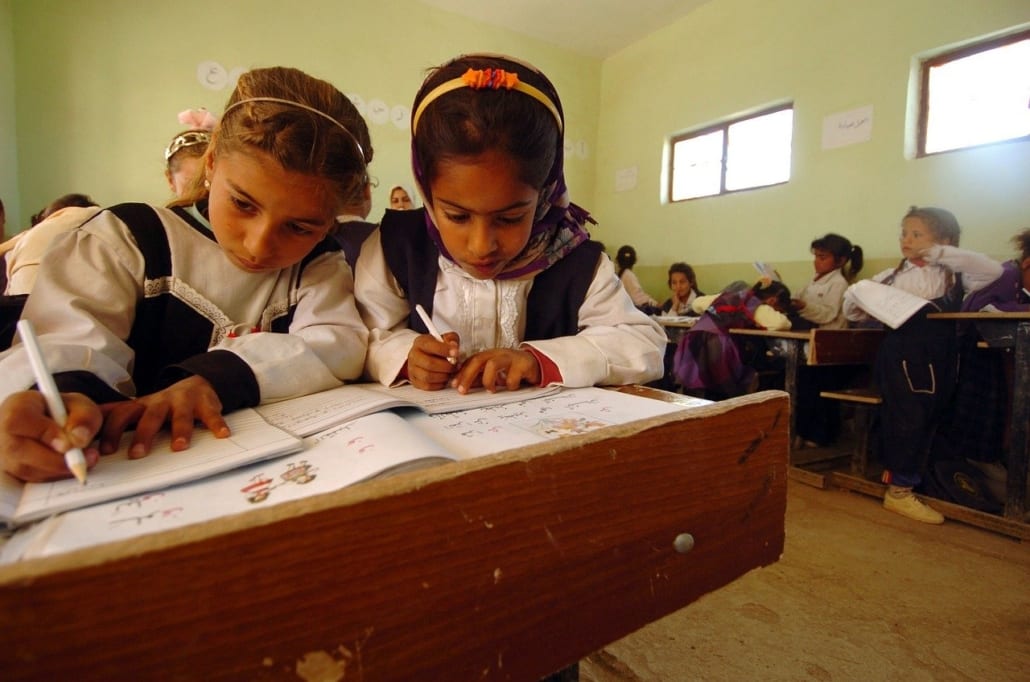 Many countries need fluent speakers to teach in their schools. This type of English teaching job will require that you stay in one place for a more extended period, as it usually means that you will have to teach during a specific time frame or school period. This traditional method may be ideal for people who want to travel to one particular location and prefer to remain in one spot. The advantage of this type of English teaching job is that you will immerse yourself in a specific culture and perhaps even learn a new language.
Travel and Teach English Online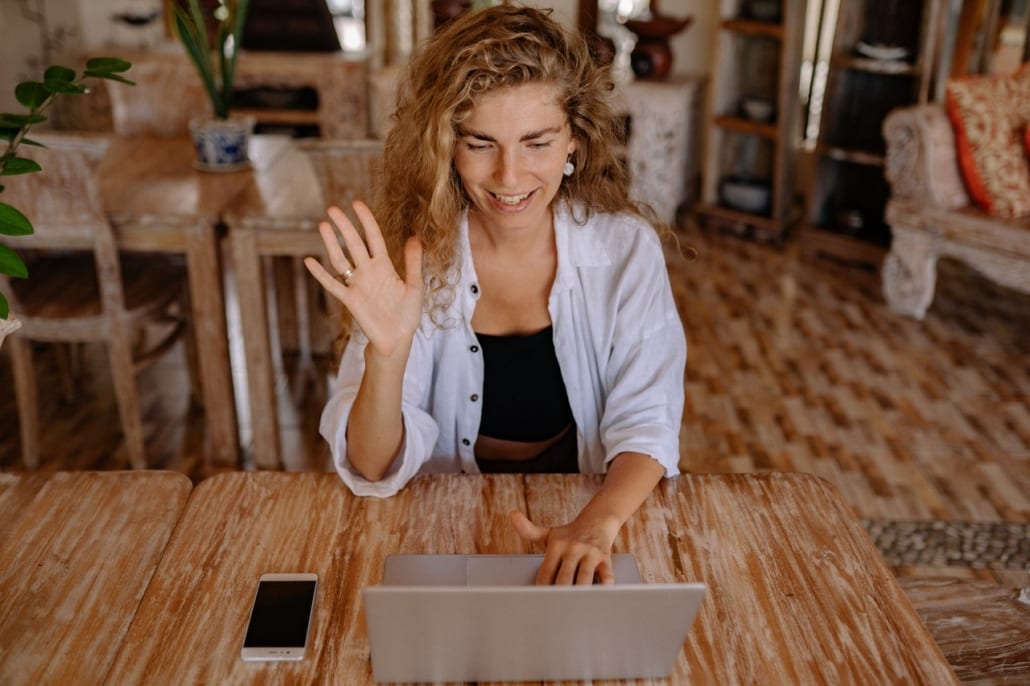 Traveling while teaching English online not only offers flexibility to students but also to the teacher. This setting allows you to travel the world teaching English online to earn money. You will teach students from many different countries while either remaining in one place or traveling to various destinations yourself. Remember that you will need a laptop or other device and internet access to conduct your classes.  
Travel the World and Teach English One on One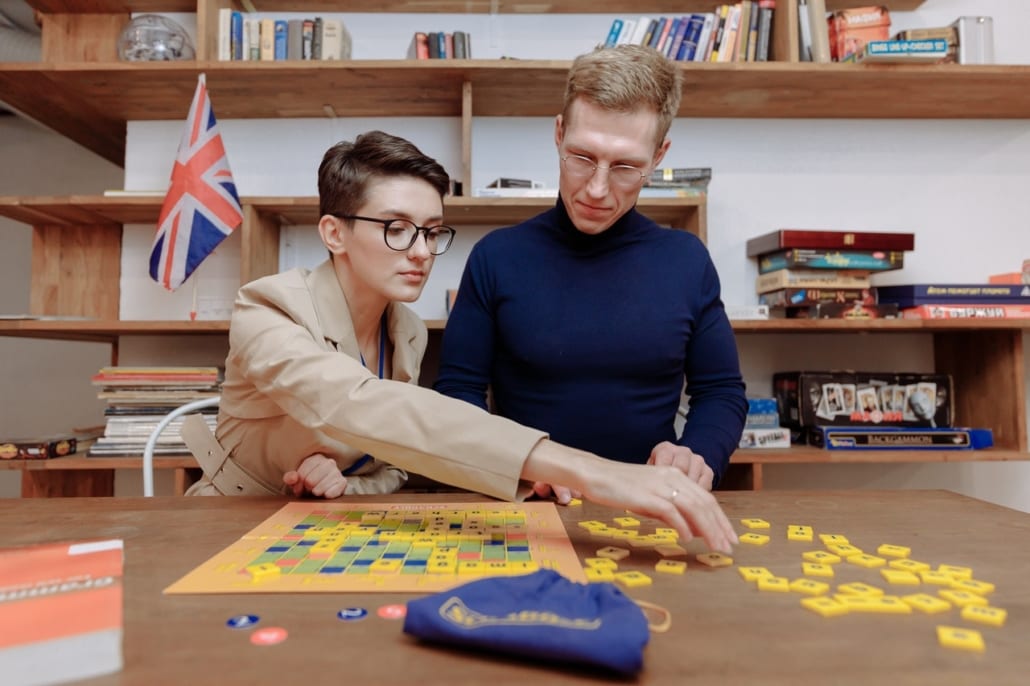 Being able to teach one on one is another very flexible option. One on one teaching can be done both in-person and online. This type of instruction allows you to work with one student (or two) exclusively. If you teach English online, you will have the flexibility to travel and teach as long as you have a good internet connection while on the road. If in-person, it will require that you probably stay in one place for a set amount of time.
The Bottom Line
If you want to have an adventurous experience through travel, but feel that you cannot afford it, do not fret. Traveling the world and teaching English is a great way to make money backpacking. With your backpack, a college degree, and a few hours of training, you can travel and teach English, all while living out your dream.
https://www.the-backpacking-site.com/wp-content/uploads/2021/01/pexels-jill-wellington-40815.jpg
853
1280
Monica W.
https://www.the-backpacking-site.com/wp-content/uploads/2018/08/the-backpacking-site-1.png
Monica W.
2021-02-02 08:48:48
2022-03-13 14:19:30
How to Travel the World Teaching English