Ontario can be a great place to travel. However, there are certain hidden gems in Ontario that you might not have been aware of until now. Sure, you might already be familiar with the capital city, Ottawa, but did you know that there are places there that go undiscovered? In this article, we're writing about the 9 unexplored places in Ontario that you might not have heard of, and you might want to book a trip to for your next vacation getaway!
1. Hamilton Waterfalls, One Of Many Hidden Gems In Ontario
Also known as the "Waterfall Capital of the World," Hamilton is home to almost 100 waterfalls. Whether you choose to hike through it or take a car, the possibilities are endless when exploring the picturesque waterfalls. Don't forget to bring your camera to have photo ops from every angle possible in one of the most unexplored places in Ontario!
2. Library Of Parliament, a Hidden Gem in Ottawa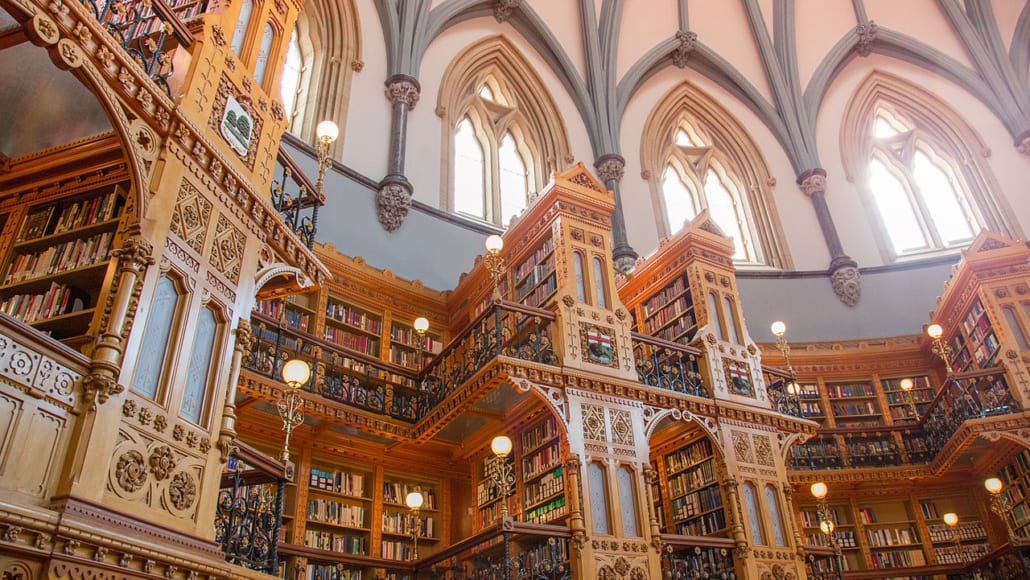 The Parliament Library in Ottawa (on the Parliament Hill, to be exact) is both a massive archive and an architectural marvel. Built in 1876, this library (which is home to information and research for the Parliament of Canada) will transport you through time as you take in its historic architecture, from the carvings to the towering shelves. This stunning library is another hidden gem in Ontario.
3. Flowerpot Island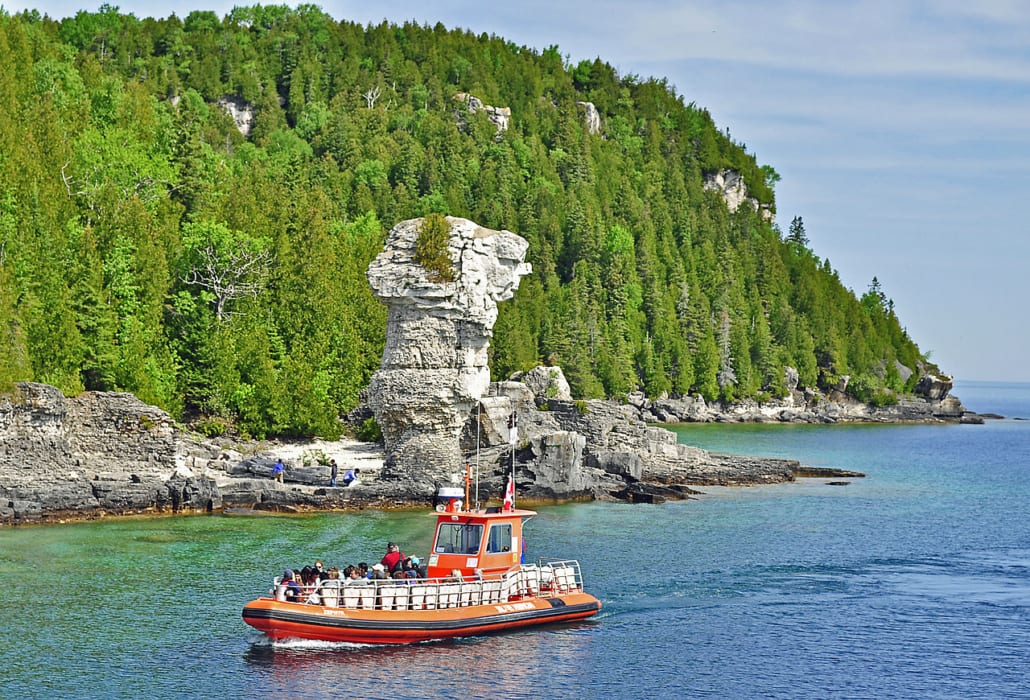 Flowerpot Island is only 4 hours from Toronto when you travel by car. Just off the coast of Tobermory, you'll be able to get there once you board a boat. Then, you'll start seeing great things — including rock formations that are structured like flower pots. It's still a relatively unexplored place in Ontario, with opportunities to hike the many trails in the area and enjoy the azure waters along the shores.
4. Inglis Falls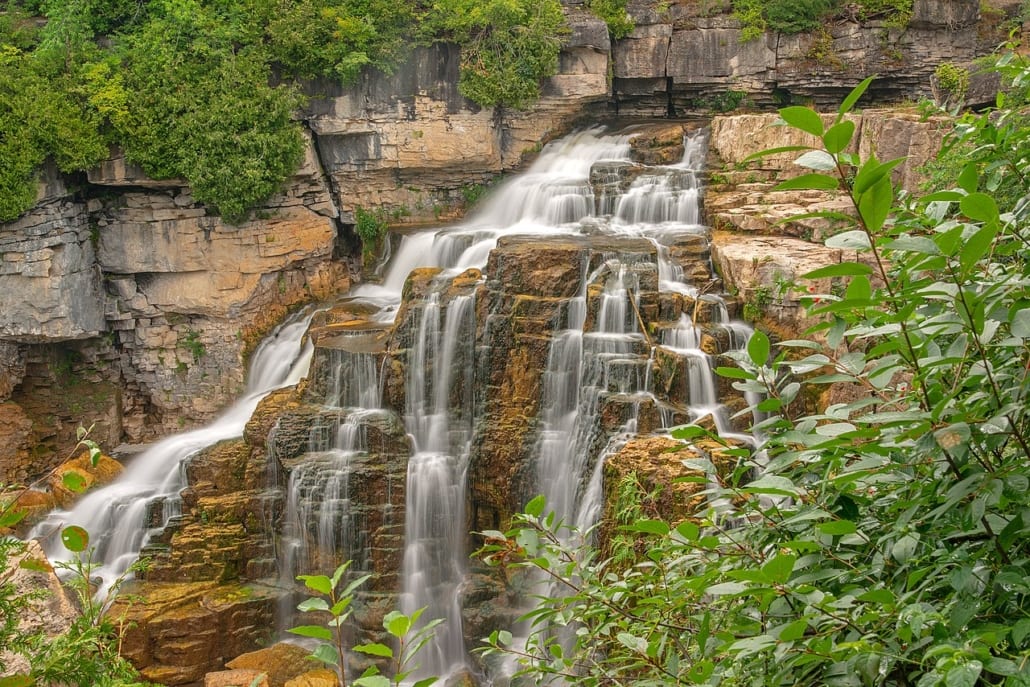 Love waterfalls? Ever imagined getting that great photo op of a magnificent waterfall? Then check out Inglis Falls, one of the big unexplored places in Ontario! 18 meters high, these falls were formed by Sydenham River, which meets the edge of the Niagara Escarpment. And, sitting in the middle of a forest, you'll feel as if you've stepped into a movie set in an exotic amazon!
5. Bruce Peninsula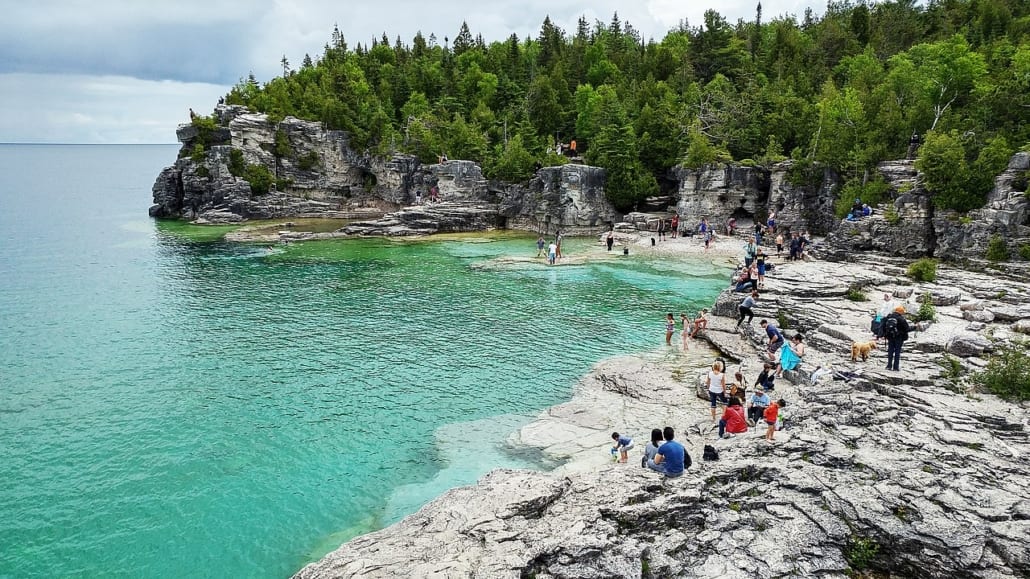 Ontario may not have the ocean, but it does have rivers, lakes, and bays for you to take a swim in. One of the huge hidden gems in Ontario, the Bruce Peninsula National Park sits on the edge of Georgian Bay, and is well-known to locals for its crystal blue waters and ancient trees, along with its incredible grotto perfect for swimming near, it's still one of the best unexplored places in Ontario.
6. Sleeping Giant
Just out on the Sibley Peninsula, you'll come across the Sleeping Giant – a natural formation that towers over Ontario. When looked at from above, the formation resembles a large person asleep, and covered in trees. "Hikers who hike on this "giant" will be gifted with staggering views and treated to a wonderful hiking experience. Hiking here is really one of the best unique things to do in Ontario" says Jannie Lindgren, a lifestyle blogger at Revieweal and UK Services Reviews.
7. Absolute World Towers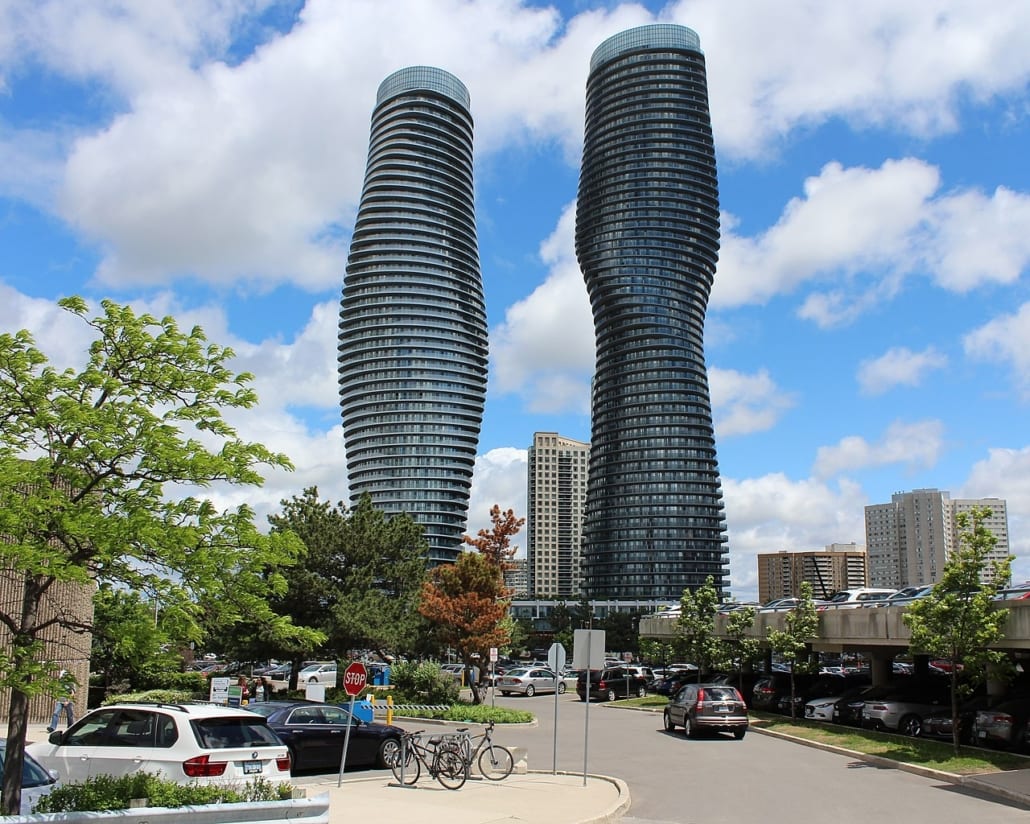 Mississauga has two towers that make most skylines think twice before exploring it. Just among the low-lying grey landscape are twirling towers – the Absolute World Towers. Among the 5 largest towers in the world, these can twist 209 degrees from the bottom to the top, making the individual dizzy just by looking at them. One of the more frightening unique things to do in Ontario, if you're brave enough – or at least, adventurous enough – then go for it!
8. Georgian Bay
Something out of a romantic movie and one of the hidden gems in Ontario, the Georgian Bay is one of the best places where writers can find plenty of inspiration. With picturesque sunsets, as well as an overall view of the bay itself, this place is ideal for those who love to bike through trails, those taking cruises, and for casual tourists looking to simply sit by the lake. The possibilities are endless when it comes to finding unexplored places in Ontario around Georgian Bay!
9. Bonnechere Caves
Finally, enter Eganville, one of the unexplored places in Ontario, and you'll see the Bonnechere Caves. Encased in limestone, these caves are a local-favorite during the summer. During a tour through the caves, you'll learn about their geology and history.
Conclusion
So, there you have it! 9 places that will surely knock your socks off the next time you plan on going to Ontario. Instead of the usual tourist traps, try one or more of these special hidden gems in Ontario, and you'll be amazed at what you've been missing all along.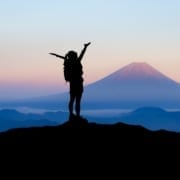 Kristin Herman is a writer and editor at Write my essay and Big Assignments services. She is also a contributing writer for online magazine and blogs, such as Study demic.  As a marketing writer, she blogs about the latest trends in digital advertising.
https://www.the-backpacking-site.com/wp-content/uploads/2021/02/1280px-20170626_Bruce_Peninsula_Park.jpg
720
1280
Kristin Herman
https://www.the-backpacking-site.com/wp-content/uploads/2018/08/the-backpacking-site-1.png
Kristin Herman
2021-02-04 13:34:42
2022-07-20 14:17:05
9 Surprising Hidden Gems In Ontario