Santa Barbara, California is one of those cities that feels like an escape every time you visit! You can't go wrong with year-round sunshine, beautiful beaches and mountains, and the gorgeous Spanish-style architecture throughout the whole city. Beyond the more popular tourist options such as visiting the Santa Barbara Mission, shopping on State Street, and visiting the breweries and wineries in the Funk Zone – there are many unique hidden gems in Santa Barbara to explore.
Here are 11 of the best hidden gems and unique things to do when visiting Santa Barbara:
1. Tangerine Falls
The Tangerine Falls Trail is a true hidden gem in Santa Barbara – I lived there for four years before learning about this beautiful hike! The trail is unique because there are not many waterfalls in Santa Barbara since the area doesn't get a lot of rain.
The hike is a 2.2 mile out and back trail that starts on a path then transitions to scrambling over rocks for most of the hike, so it is a bit more difficult for some. However, the effort is well worth it when you reach the waterfall.
The rocks behind the waterfall have a beautiful orange tint and the water collects enough at the bottom that there is usually a shallow swimming hole, and it all overlooks a great view of Santa Barbara with views out to the ocean! Plus, you might see some animal life (like newts!) and nature that is hard to see anywhere else in Santa Barbara.
2. Montecito Hot Springs Canyon Trail
Santa Barbara has a few areas with hot springs (naturally heated pools of water that have bacteria and sulphur with amazing health benefits) but these Montecito ones are my favorite.
The Hot Springs Canyon Trail is a 3.7 mile moderately challenging loop trail. The hike itself is lush and mostly shady, but the best part is dipping in the hot spring pools at the end.
The hottest pool is at the top and each gets a bit cooler as the water flows down. Whichever pool you choose, you will leave feeling like you came from the spa! Just make sure to follow the signs closely to choose the right turns to reach the hot springs.
3. Visit the Sunstone Winery
Located 35-minutes north of Santa Barbara in the Santa Ynez Valley, the Sunstone Winery is truly a hidden gem for those looking for a gorgeous California vineyard. It has been voted "Santa Barbara's Favorite Red Wine" and "Best Santa Ynez Valley Tasting Room" by the Santa Barbara Independent, proving the Sunstone Winery is a local favorite.
With French inspired courtyards, stone barrel-aging caves, and picnic tables under the olive and oak trees, not to mention the wonderful wines that can only be bought onsite… this is the perfect afternoon activity for those looking to get off the beaten path in Santa Barbara!
4. Tour Casa del Herrero
Casa del Herrero Home and Gardens is great for those who want to experience a piece of Santa Barbara's history by diving into a more unique experience than the typical tours.
This 1920s home is one of the finest examples of Spanish revival architecture in the U.S. and is full of 15th and 16th century pieces from the "Golden Age" of Spain. Plus, the Moorish-style gardens are spectacular.
5. Lizard's Mouth
Lizard's Mouth is a rock formation near the top of the Santa Ynez Mountains. It is aptly named for its resemblance to a lizard's mouth (from a distance) and has some of the best views of the Santa Barbara area.
You must do a little walking (~0.3 miles) to see the rock formation, but the area is primarily made up of rocks and does not really have trails. This is a popular spot in Santa Barbara for outdoors enthusiasts and people who like bouldering and rock climbing.
6. Walk Through the Goleta Butterfly Grove
The Monarch butterflies migrate through Goleta from November to February and can be seen at the Butterfly Grove. It's incredible to see the butterflies come through, but the site itself is gorgeous all year round too.
Situated on the Goleta bluffs, there are a few trails through the trees that take you to the cliffs and some that have beach access. The Goleta Butterfly Grove is a beautiful and lesser-known spot for a stroll, picnic, or to watch the sunset.
7. Visit Santa Barbara's Most Unique Coffee Chain: Cajé
Cajé is my absolute favorite coffee chain in Santa Barbara! They of course have great coffee, but they are unique because there's multiple locations across Santa Barbara that each have a distinctly different vibe and slightly different menu.
The Cajé I highly recommend visiting is across from the Arlington Theater on State Street. It's a stunning location (often used as a wedding venue!) and serves signature coffee cocktails. The Haley St. Cajé also has nice vibes and "fancy" cocktails and even occasionally (it's not advertised) turns into a speakeasy at night with a full bar.
For a more casual cup of coffee visit the Cajé downtown State Street or in Isla Vista. The original Cajé is in Isla Vista and mainly serves the local UCSB college community, but it has a more extensive breakfast food menu and a casual, fun feel with a 5-minute walk to the beach.
8. Have a Picnic and Watch the Planes at the Santa Barbara Airport
The Santa Barbara Airport is a tiny airport located in Goleta. It's a very easy airport to fly in and out of when visiting, especially for inexperienced flyers, but it's also a great place to see unique, old-school airplanes.
A fun, hidden gem activity is to pick up Dave's Dogs (a nearby place that serves hotdogs with all kinds of toppings imaginable) and watch the planes from the benches in the waiting lot right outside of the airport.
9. Spend a Day in Solvang – "The Danish Capital of America"
Solvang is a town that is 34 miles (~45-minute drive) north of Santa Barbara, but is well worth a day trip. Most buildings have Danish-style architecture, there are plenty of amazing wine tasting rooms, and multiple authentic Danish bakeries and restaurants.
In Solvang Village, you can tour Old Mission Santa Inés, shop at The Book Loft or Rasmussen's, visit a museum, enjoy an outdoor performance, or pet the alpacas!
10. Hidden Gem in Santa Barbara for Foodies: Zaytoon
Somehow, Zaytoon is rarely mentioned in places to eat in Santa Barbara, which makes it hands down the best hidden gem restaurant in the area and the one place I always have dinner at every time I'm in town again!
Zaytoon is a Lebanese and Middle Eastern restaurant with a delicious gourmet menu and beautiful patio. It's a hidden oasis full of flowers and greenery with fire pits, live entertainment, and a beautiful fountain and architecture.
11. Hidden Gem in Santa Barbara for Extreme Adventurers: Kayak to Platform Holly
There are plenty of outdoor and adventurous activities for people to explore in Santa Barbara from surfing, stand-up paddle boarding, hiking, rock climbing, and more. One that many people don't know about is kayaking towards Platform Holly.
Platform Holly is a decommissioned oil rig sitting about two miles off Coal Oil Point just west of Isla Vista. Rent a kayak, pack a lunch, and pick a fair-weather day to kayak out to the oil rig. You will get amazing views of the Santa Barbara coast and cliffs and likely see some sea life along the way!
It is certainly a challenge and not something to do alone or if you don't have plenty of water experience. Be aware of the currents and conditions of the day, stay your distance from the sea lions that lay on Holly, and practice utmost safety while on the open ocean water.
---
Santa Barbara has hidden gems to explore for every type of tourist whether you prefer to stay out in nature or want to explore the ins and outs of the city. There is so much to see and do in Santa Barbara and the surrounding areas, especially when you get off the beaten path!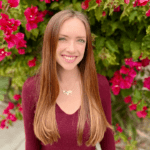 After going to school in Santa Barbara and living abroad in Dublin, Janelle created Make the Trip Matter –  a travel blog dedicated to helping budget travelers and remote professionals travel more, live abroad, and get the best experience from their travels. She has traveled to over 25 countries and 3 continents and counting!
https://www.the-backpacking-site.com/wp-content/uploads/2022/03/zoi-palla-h43_iDwGLJA-unsplash.jpg
1280
1920
Janelle Axton
https://www.the-backpacking-site.com/wp-content/uploads/2018/08/the-backpacking-site-1.png
Janelle Axton
2022-03-30 13:44:14
2022-07-14 08:35:02
11 Unique Hidden Gems in Santa Barbara