Ireland is one of the most beautiful and culturally rich countries to visit. Though it might be a small country, it never seems like you can spend too much time in Ireland. Each coast has its own unique geographical features, gorgeous ocean views, and rolling green fields, valleys, and lakes to explore. While it is a more expensive country to travel in, there are still ways to save and backpack on a budget in Ireland.
Below are a few of the top tips I used while living in Ireland to stretch my student budget and explore this amazing country! 
1. Get out of Dublin and explore the rest of Ireland
Ireland might be a small country, but there is so much to see and explore! The bigger cities of Dublin, Galway, Cork, and Belfast of course have plenty to do and see, but they are more expensive than the smaller cities. 
Dublin specifically can be expensive to visit with a backpacker index estimated budget of €65 per day. One way to save money as a backpacker in Ireland is to get out into the Irish countryside and visit some of the quaint, smaller Irish towns. You will not only save some money, but you will have a more unique experience and likely will meet some of the friendliest people along the way! 
2. Stay in hostels
Hostels in Ireland are all fairly decent and the best option for backpacking on a budget. 
In Dublin, you can find dorm beds starting at €25 and privates starting around €70, depending on the time of year. Hotels will run around €70-€130 per night.
Many hostels in Ireland offer free walking tours of the city, which is a great way to spend a day and familiarize yourself with the area. To get a great deal on a hostel, you can browse Hostel World, which has a huge selection of hostels with reviews from fellow travelers.
3. Or try Couchsurfing to backpack Ireland on a budget
Couchsurfing, or staying with local Irish people, is a great way for backpackers to save some money on accommodation with the site boasting over 37,000 hosts in Ireland. Though I didn't Couchsurf myself in Ireland, Irish people are incredibly friendly and hospitable and my friends who stayed with locals said they had an incredible experience!
Additionally, for backpackers traveling with a tent, a basic plot for two people without electricity can be found for around €12 per night in Ireland.
4. Grocery shop and cook meals when you can
Seek out hostels, Airbnbs, guest houses, etc. that have a kitchen. You will be able to save some money by grocery shopping and cooking in. Dining out can add up quickly while backpacking in Ireland on a budget.
A meal out in Ireland will cost you anywhere from €11-17 for a standard restaurant, or €7-10 for a fast-food place. Pub food tends to be more affordable than nicer restaurants, and keep an eye out for outdoor markets, often you will be able to find some yummy local food at a decent price. 
5. Stay in the city center in Dublin to walk everywhere
Dublin is a very walkable city to visit. From the city center, most attractions are an easy walk away from each other. I could walk pretty much everywhere I wanted to in Dublin in under 15-20 minutes.
If you want to use public transportation, bus trips around Dublin cost about €3, in Galway tickets are around €2.40, and in Belfast (Northern Ireland) tickets are around £1.60
6. Or use the Leap Visitor Card for public transportation
The Leap Visitor Card is the cheapest way to get around Dublin if you plan on consistently using public transportation.
It is a pre-paid card that gives you unlimited travel on Luas (the light rail / tram system), DART (the train line operating along Dublin's scenic coastline), commuter rail services, Dublin Bus, Airlink Express 747/757, and Go-ahead Ireland.
1-day (24 hours) costs

€10
3-days (72 hours) costs €19.50
7-days (168 hours) costs €40
You can purchase the Leap Card at the airport (then take the Airlink Express), online (to be mailed to your house, so plan ahead accordingly), or at a few locations in the city center.
NOTE: Download the Journey Planner App for timetable and map information from all licensed public transport providers across the whole of Ireland. It provides information for trains, buses, trams, ferry, and taxi services. 
7. Travel between cities in Ireland by bus
The cheapest way for backpackers to travel between cities in Ireland is by bus. Since Ireland is a small country, it is decently affordable to travel between cities. You can get between most of the major cities by bus for roughly €13-20 one-way for adults. You can use Omio to browse for the best deals and get your bus tickets ahead of time.
8. Be careful not to overspend at pubs while backpacking Ireland on a budget
Pubs are a staple in Ireland, and it would be difficult to backpack through without ever stopping in a pub. Drinks in Ireland are not the cheapest, especially in Dublin, so be careful to not overdo it on a night out. 
A pint of beer in Ireland will cost you anywhere from €4-6, and if you are going out for a night of drinking, be prepared to spend money on rounds. The Irish love to buy rounds and expect each person to buy a round at some point. To save some money on a night out, you could try to go out with a smaller group or have a good "pre-drink" with your buddies at the hostel before heading to the pubs. 
If you are out in Dublin, try to avoid the touristy Temple Bar area where the drinks are most expensive and instead try another pub around and on the outskirts of the city center. Or, stop in for a quick drink for the experience but try one of the many other things to do in Dublin at night.
9. Ask about student discounts
If you are a student backpacking through Ireland, you will find great student discount deals. Some student discounts will get you up to 50% off at attractions, museums, nightclubs, and buses throughout the country. Always ask if there is a student discount, you might be surprised how much of your budget you can save!
10. Book your attractions in advance
Many of the attractions in Ireland are often cheaper if you book in advance. Plus, you might be able to find good deals and discounts by researching online ahead of time. You can browse Get Your Guide or Viator to get the best deal and check out reviews from fellow travelers.
Many of the top attractions on their own aren't too expensive (for example, the Cliffs of Moher is ~€7) so long as you can get to them easily on your own. Attractions start to get pricey when you look at guided tour groups. However, sometimes you can find bundles that will help you save money and see multiple sites at once.
---
You will find some of the friendliest people in Ireland alongside beautiful nature and a warm culture. Fortunately, backpacking Ireland on a budget IS possible if you stay frugal, follow the above tips for saving money, and travel wisely!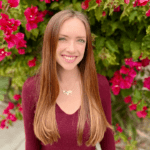 After going to school in Santa Barbara and living abroad in Dublin, Janelle created Make the Trip Matter –  a travel blog dedicated to helping budget travelers and remote professionals travel more, live abroad, and get the best experience from their travels. She has traveled to over 25 countries and 3 continents and counting!
https://www.the-backpacking-site.com/wp-content/uploads/2022/03/jake-stahl-ZSii9P2sQVI-unsplash.jpg
1284
1920
Janelle Axton
https://www.the-backpacking-site.com/wp-content/uploads/2018/08/the-backpacking-site-1.png
Janelle Axton
2022-03-10 20:39:27
2022-03-23 15:36:39
10 Tips for Backpacking on a Budget in Ireland