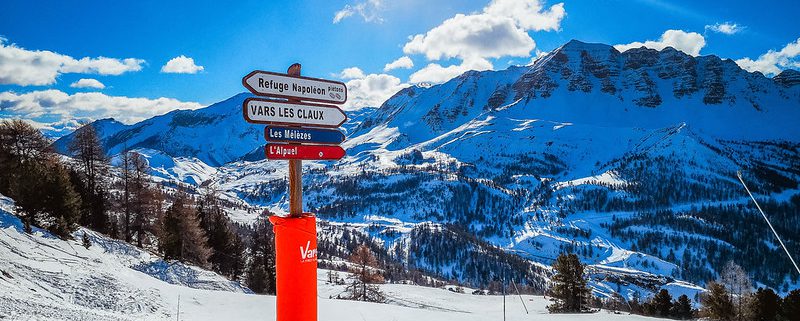 Backpacking means that you can get out and explore the world however you see fit. Though you might want to always be on the move, there are times when it is better to sit still and work a little. One of the best work travel jobs for backpackers is working a season at a ski resort in Europe or North America. Here are some of the reasons why this might be the right choice for you!
A Variety of Work-Travel Opportunities
One of the best reasons to work a season at a ski resort can simply be for the variety of work available. After all, a ski resort might as well be a small city, so there should be plenty of roles that you could fulfil.
If you have the qualifications and the experience, you might be able to find a role as a ski or snowboard instructor. You could also get a job maintaining the slopes and helping out with other aspects of managing the pistes.
Of course, there are also plenty of roles in hospitality. You could work in the lodges, whether they are for private owners or just for people renting for a week or two.
There is usually also a good amount of bar work in the ski resorts. Get your applications in early so you have a good chance at landing a role that works for you and your skills!
Enjoy the Ski Resort Benefits
A great reason to choose to work a ski season will always be the days off. Many jobs at resorts will come with either a staff pass or a serious discount for a day pass to the slopes. If you are not scheduled in, you will be able to head out and enjoy everything that the resort has to offer!
Just make sure that you are fully prepared for your time outside so that you can keep yourself safe on the slopes. It would be devastating if you were to run into trouble at the start of the season and would be left having to give up your position. Use tools like pistepro.com to monitor conditions on the slopes, and make sure your equipment is always properly maintained.
Meeting People from All over the World
When you choose to work a season at a ski resort, you will be able to meet people from all around the world. Whether you are a housekeeper or a bartender, there is always a chance that you will run into someone from the other side of the world who might nevertheless be your new best friend.
You have to work, and work hard, but don't forget to have fun too! A ski resort is a great place to live for a few months.
Whether you are in Canada, one of Europe's best ski resorts, or anywhere else with amazing slopes, you will have so many opportunities at your feet. Don't be afraid to take on new challenges and embrace everything this adventure has to offer you!
As a backpacker, it can sometimes be good to stay put for a little while. In addition to the experience of working in a ski resort, you will be able to work up a fantastic pot that you can use to further your travels.
Working at a Ski Resort Abroad
If you're interested in traveling abroad to work at a ski resort, be sure to check into the local visa rules for work travel. Some countries grant short-term work visas for people who are only interested in working for a season.
Working at a Ski Resort in the USA
Most of the ski resorts in the US are found in the West and Central regions, in the Sierra Nevadas and the Rocky Mountains. There are also some top-notch ski resorts found in the Northern New England area, in Vermont and New York State.
If you are a US citizen, you shouldn't have any complications finding short term work at a ski resort in the US. Lots of young people choose to work a season at a ski resort in between high school and university, or after graduating from college.
If you are not from the US, you'll need to secure a work visa to work a season at a ski resort. The most common work travel visa for the USA is the H2B visa. With this visa, the ski resort sponsors you directly to work there.
Unfortunately, in the past couple of years, the number of H2B visas has been limited, since ski resorts need to show that they cannot find a US citizen to fill the job. If you are a certified ski or snowboard instructor, you'll have a better chance of landing a job at a US Ski Resort. Be sure to apply ahead of time, since most of the jobs are filled in the springtime before the winter season.
Working at a Ski Resort in Canada
Famous for backcountry skiing and massive Rocky Mountain resorts, Canada is one of the best places to work a season at a ski resort. Besides, Canada has a working holiday visa program, which makes it easier for foreigners to get a ski resort job in Canada compared with the US and even Europe.
The working holiday visa is open for most countries for young people from age 18 to 30/35. The benefit of the program is that you do not have to secure a job before going. The visa is valid for a year or two (depending on your country) and allows you to travel to Canada and start looking for a job.
Be sure to check the specific requirements to see if you're eligible for a work travel visa for Canada.
Working at a Ski Resort in Europe
The most popular European ski resorts are found in Austria, Switzerland, France, and Germany. You can also go north to Scandinavia and find work in Norway or Sweden.
If you are a local EU citizen, you won't have any visa trouble securing a job at a ski resort in Europe. However, if your job will have any sort of client interaction, you must speak the local language of the resort. Unfortunately, it can be very difficult for non-EU citizens to secure a job at a European ski resort since most of the jobs will go to the locals.
However, Austria and France now have a work-travel agreement with several countries, including Australia, Canada, Hong Kong, Israel, Chile, Japan, New Zealand, Korea and Chinese Taipei.
Switzerland does not have a work-travel visa program, so your only option would be to hope for a cash job at a Swiss Ski Resort.
Nevertheless, if it is your dream to work a season at a ski resort in Europe, be sure to check the working requirements, as things may change in the future.
---
Where will you go next? What will you do? All could be determined by what you manage to save up whilst working at the ski resort.
Take the time to work out whether this could be the right move for you careerwise, and then see if there is a ski resort that will take you on for the season!
https://www.the-backpacking-site.com/wp-content/uploads/2022/01/39831297723_a0d9fb2bda_c.jpg
586
800
Monica W.
https://www.the-backpacking-site.com/wp-content/uploads/2018/08/the-backpacking-site-1.png
Monica W.
2022-01-04 22:27:44
2022-01-24 08:22:35
Work and Travel Jobs: Working a Season at a Ski Resort