A visit to Denali National Park has the potential to be one of the most memorable adventures you will ever experience. The vast national park located in interior Alaska offers some breathtaking views, including spectacular sights like Mt. McKinley and other peaks. This expansive park also features scenic wilderness with a unique boreal and tundra landscape. 
The best part is that the national park offers something to all types of travelers and explorers. Whether you seek adventure, or prefer to relax in the wilderness, this national park provides options for both. Here's a comprehensive list of the five best things to do in Denali National Park.
1. Bus Tours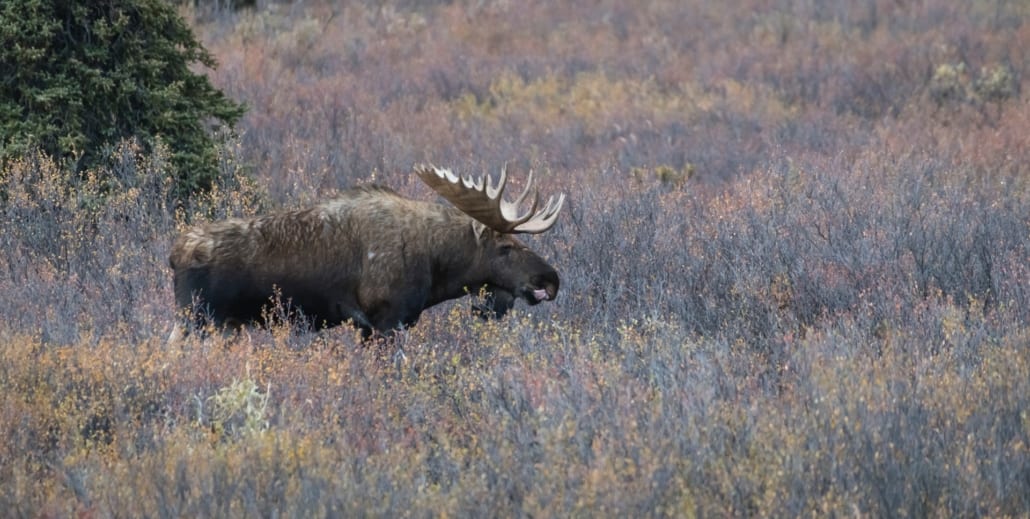 The national park spreads across a whopping 7408 square miles, and bus tours are the best way to explore it all. No Denali expedition is complete without taking one of the three renowned bus tours of the National Park.
Though all three bus tours are full-day activities, they cover different distances, sights, and experiences. The Tundra Wilderness Tour takes eight hours and is the most popular among the three.
It covers wildlife, landscapes, and plants of the national park. You can expect a few restroom stops and quick breaks for stretching your legs and photographs.
2. Hiking
Denali National Park is an adventure enthusiast's paradise. The national park offers adventurous hiking trails leading to scenic views. Whether you are looking for a day hike, customizable hikes for large groups, or multi-day hikes, you can find all these things to do in Denali.
You can take one of the many guided hiking tours offered by professionals, or choose to hike on your own. If going your own way, the maintained hiking trails at the entrance of the park and the Denali Backcountry are the two options available for you.
Any which way, hiking through the wilderness of this national park is indeed bliss. Ensure you pack the appropriate hiking gear and follow all safety precautions if you wish to hike on your own.
3. Flightseeing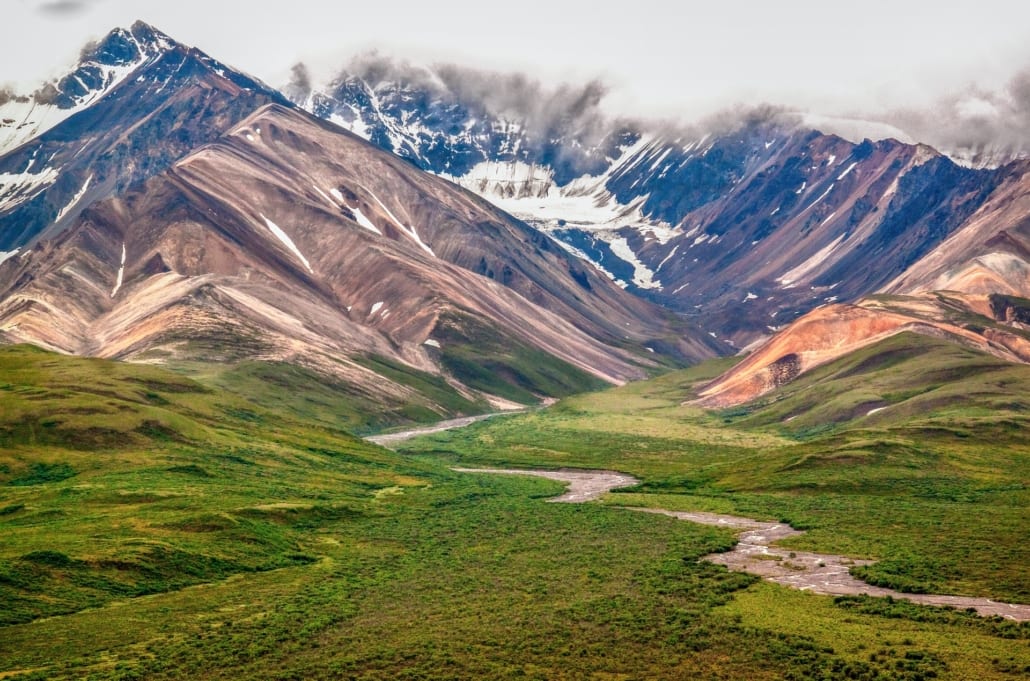 Fancy a bird's eye view of the national park and the reserve? Make a once in a lifetime memory and splurge on a flightseeing tour over Denali National Park. What better way can you take in the mighty mountain peaks than by soaring above them?
Instead of a flight, you can also go for a helicopter, some of which actually land on the glaciers. Or maybe you want to opt for Heli-hiking to combine an epic helicopter ride with an adventurous hike through the backcountry. 
Flightseeing is an ideal option for people who prefer sitting in a relaxed airplane while witnessing the wildlife and plants from a higher view. The duration and distance of the flight seeing excursions differ from company to company. So, it's better to compare various flight seeing services and select the one matching your preference.
4. Off-roading
If you're looking for an adrenaline rush, it's time to get your feet dirty by hopping onto an ATV or a Jeep across the muddy trails of this Alaskan national park. You can either enjoy an off road adventure as a passenger or take control by hiring a vehicle for yourself.
The jeep excursions take you through the national park highways, whereas the ATV rides take you through the Denali backcountry. You can also stop your ATV wherever you want for a quick photoshoot. Regardless of the vehicle, off-roading is one of the best things to do in Denali National Park.
5. River Rafting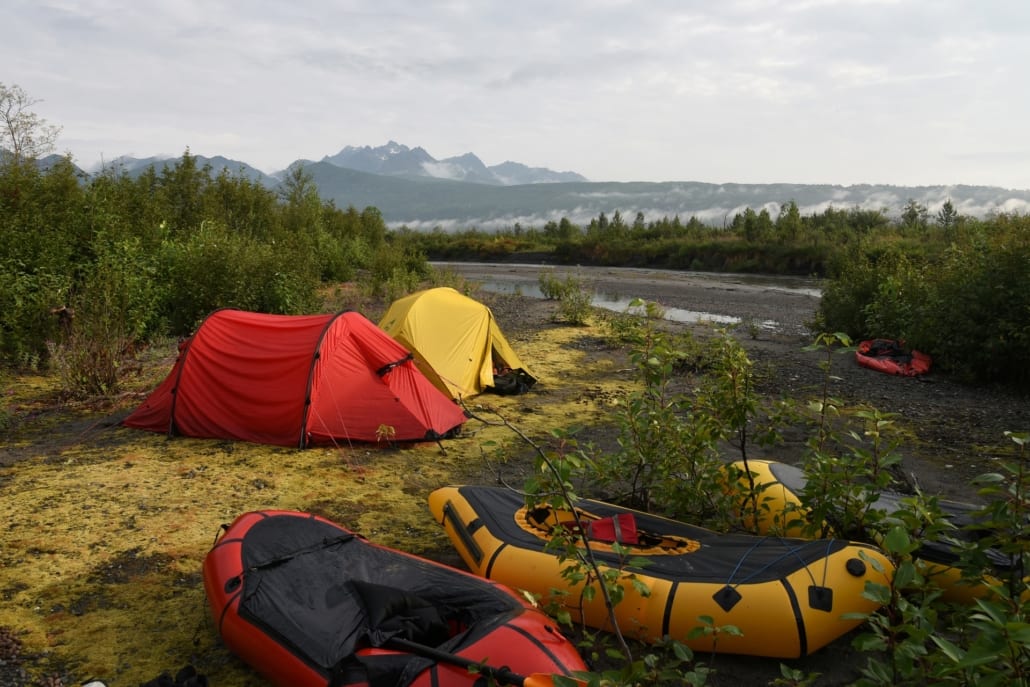 Part of the beauty of Denali National Park is the impressive rivers that cut through the landscape. Is there a better way to explore those majestic waters than in a raft? River rafting not just allows you to explore the rivers, but also offers a unique view of the glaciers and wildlife across river banks.
You can opt for a relaxing trip on the Nenana River or go for a more adventurous rafting trip packed with adrenaline. Here again, there is a multitude of options depending on whether you want to grab a paddle along with the professional guide or sit back and enjoy the view.
There are also options ranging from a quick two-hour rafting experience to an entire day trip that includes a picnic lunch on the beautiful riverbanks.
Final Thoughts
That sums up the list of the five best things to do in Denali National Park. Hopefully, the list inspires you to create a fantastic itinerary that matches your preferences. You can also check out the Visitor Center at the park's entrance to get a better picture of the things you can do during your trip.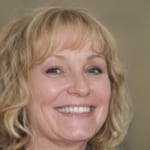 Rebecca Grey is a passionate writer & guest blogger. Writing helps her to improve her knowledge, skills & understanding about the specific industry. She loves writing & sharing her knowledge mostly in the Travelling Industry. She believes travelling is the key to a peaceful life & wants to spread her belief across the world. Apart from writing, She loves Traveling and Reading.
https://www.the-backpacking-site.com/wp-content/uploads/2021/06/bryson-beaver-dPKt3xLmHOI-unsplash.jpg
1280
1920
Rebecca Grey
https://www.the-backpacking-site.com/wp-content/uploads/2018/08/the-backpacking-site-1.png
Rebecca Grey
2021-06-14 20:11:34
2022-07-20 14:16:21
Top 5 Best Things To Do In Denali National Park