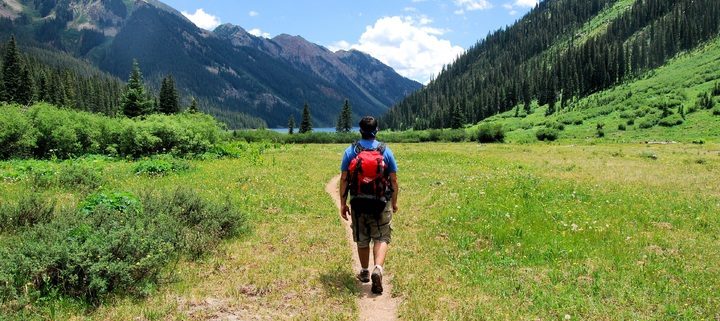 Planning on a vacation to Colorado? Then, get yourself ready to have a fantastic time. If the amount spent on your travel is a concern, read on to learn how to travel Colorado on a budget.
Today I'm covering how you save money during your travels in Colorado. These don't include any cost for preparing to go to Colorado or the traveling cost, because those things mostly depend on where you're traveling from, how you want to travel, and which specific activities you want to do in Colorado.
There are plenty of ways to save up money on your Colorado trip. I will go through some of the easiest and best tips you can follow without any trouble at all. Let's get started then.
Choose an all-inclusive travel plan
There's so much to explore when you get to Colorado. Deciding on a place can get tricky. Also, if you want to do everything, you will need to spend precious time planning out your itinerary and figuring out where to go. Spending more days just means spending more money.
You can either develop your own all-inclusive plan where you plan out everything in advance to visit the majority of Colorado within the shortest possible time. You should plan out everything from your hotels, even down the restaurants in the area.
Or, you can choose to go with a package tour who does all the work for you. Sure, there will be some travel agent fees included, but they also get group deals on hotels, travel, and restaurants which overall can bring the costs down. Altogether, you will save money while experiencing the best of Colorado.
Go for less expensive hotels
Here's the thing, when you are in Colorado, you won't be spending too much time in the hotel. Instead, you will be out there exploring the state and its beauty. The adventure of Colorado will be your key in your visit to the state. So, spending money on a luxury hotel or resort is just pointless.
You can just go to a local inn or motel and register there. It doesn't cost too much to get a room in such an inn. This way, you can save money during your visit to Colorado without any extra steps. And that gives you the option to spend more on other stuff that you plan to do.
Budget-friendly eating
When you go for a vacation, the purpose is to explore the place and, at the same time, try out the local food there. And the best part is, local food in restaurants isn't usually that expensive. You can get budget-friendly food no matter where you go, as long as you eat locally.
So, instead of going to fancy restaurants and eating different cuisines, try going to restaurants with local food. Denver is the best city for budget-friendly food. They have a wide range of amazing restaurants that don't cost a lot for an enjoyable meal.
Try out camping to save money in Colorado
I think one of the best ways you can save up some money while traveling in Colorado is through camping. You might not want to be camping the whole trip, but make sure to keep camping as a part of your trip to Colorado. Here's how you can save money through camping.
First of all, you won't have to worry about renting a hotel or inn as long as you are camping. Colorado also has  large number of camping options throughout the state. While you're camping, you'll also save money on food since you will mostly be cooking by yourself.  Avoiding the costs of expensive restaurant meals will help you save money during your travels.
Aside from all that, it surely is a great experience to spend your nights under the sky of Colorado. That's what adventure is all about, right?
Save money on transportation
A lot of people make the mistake of renting cars while they are visiting Colorado. Sure, you can do that if you're not worried about spending money. But if you want to save up money, then renting a car isn't the greatest idea. There are several reasons for that.
First of all, you have to consider the cost of gas plus parking along with the rent of the car. Then there is the factor of taking the car along with you wherever you go. It takes away the freedom of exploring the place in its entirety, and you are limited to visiting certain places.
So, instead of renting a car, try using public transportation to get around wherever you want to go. You can also consider things like Uber rides to reach places. Doing this also allows walking around the place, which is the best way to explore an area.
How Much to Budget for Travel in Colorado
Let's take a quick look at the cost of various things in Colorado. This is a rough cost, so you can see differences when you actually visit.
Food
When you are out in Denver, usually, it can cost around $30 to $40 to eat per day. That's the average cost you would have in Denver for your meal. Depending on what you eat, it can go higher or lower.
Hotels vs. Hostels and Inns
Typically, a hotel with premium facilities or luxury will cost you around 200 to 300 USD. Whereas you can get a room in a hostel or an inn at around 40 to 50 USD with ease.
Bus fare
In general, the bus fare in Colorado is pretty low, and it can range from somewhere around 1.5 USD to 4 USD depending on where you are going.
Activities
There are so many things you can do in Colorado so it's important to look into costs ahead of time. If you plan to visit the national park, you have to pay around 10 to 15 USD as the entrance fee, which isn't a lot. If you want to make use of the best waders for surf fishing, then shore fishing in Colorado is also an option. But that can cost around $100 or even more depending on the service you are choosing.
Conclusion
All in all, your visit to Colorado doesn't have to be expensive when you know how to save money while traveling in Colorado. Following the tips I shared here will surely help you spend less than you usually would. But if you don't mind spending money, I would still suggest trying these out for a more adventurous trip.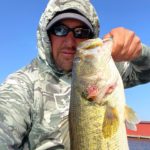 Cory is the owner of FishingSolve, a fishing blog where he shares his experiences about the right tools and chilly tricks. He likes spending the best time with a fishing rod, jig, or bait. Check out his educational resources for fishing equipment.
https://www.the-backpacking-site.com/wp-content/uploads/2022/03/nature-outdoor-wilderness-walking-mountain-hiking-828795-pxhere.com_.jpg
482
720
Cory Harrison
https://www.the-backpacking-site.com/wp-content/uploads/2018/08/the-backpacking-site-1.png
Cory Harrison
2022-03-21 10:38:14
2023-08-09 21:19:24
How to Save Money While Traveling in Colorado on a Budget