It has been more than a year since we saw the outbreak of the Covid-19 pandemic, and most of us have been practicing social distancing ever since. Many travel enthusiasts are thinking of using the coming spring and summer to travel somewhere away from such an isolated existence. If you are one of those considering traveling again soon, be sure to pay heed to safety measures and health advisories to protect yourself and those around you. So, besides having your Covid-19 test, here are five air travel health tips for how to travel safely during the Covid-19 Pandemic.
1. Take Required Safety Measures Before Your Flight
Covid-19 has hardly left any part of the world unscathed. So your destination might have new scenery, but you need to follow the same fundamentals when it comes to your health.
First and foremost, get vaccinated if you can. It is your best security in the present circumstance.
Even after you and your co-travelers have gotten vaccinated, if any of you are sick or show common Covid-19 symptoms, do not travel.
Before you plan your trip, check the travel restrictions in your destination as well as the areas through which you might be passing.
When you are at the airport and on your flight, follow the social distancing norms issued by the airline. Whenever you touch something, remember to clean your hands with soap and water or hand sanitizer.
2. Pack All Your Travel Essentials
One of the key aspects of traveling during a health emergency is packing all your essential items and being prepared for any situation. You never know how the situation changes in your destination, and therefore, pack the following things:
Carry separate sanitizing solutions like travel-sized hand sanitizer, alcohol sanitizing wipes, disinfectants, and liquid soaps for all your family members. Note that air travel has stricter liquid carrying limits as compared to ground transportation.
Carry well-packaged high-protein snacks and chocolate bars. If you feel hungry on your way, you can eat these snacks without needing to find them on the go.
Take essential medications with you so you don't have to find them at your destination. If you can, carry antiviral drugs and supplements to help yourself in case of an emergency.
Take a strong moisturizer like shea butter lotion to apply on your hands that will be quite dry after repeated sanitization.
Put important items like medicines, sanitizers, and headphones in a small carry-on bag for easy access.
3. Use a Face Mask And Sanitizer Throughout Your Air Travel
Even if you have gotten vaccinated, you shouldn't let your guard down while COVID-19 is still a threat. Flying safely during COVID-19 requires you to consider the following points:
Wear your mask throughout the entire journey
Carry travel-sized hand sanitizer so that you can frequently sanitize your hands after you touch things
If you have to touch your face, clean your hands with alcohol sanitizing wipes beforehand
For extra protection, bring a face shield to protect your entire face from particles from your co-passengers
When you need to take the mask off, do not touch the inner surface area. And if you accidentally touch it, put on a new one immediately
Keep spare masks and sanitizer bottles in your handbag, so that you can access them in seconds
4. Eat And Sleep Properly Before Boarding Your Flight
Flying safely during Covid requires a strong immune system which means you'll want to feel your best despite the tense times. The air pressure at 4,00,000ft is much lower than normal, and it can upset your stomach. Couple that with being in close contact with so many passengers in the cabin, and you know why your immune system might become susceptible. So, prepare in advance to remain in good shape during your air travel.
The gas in your body can increase significantly on a flight. Therefore, opt for easy and light meals before you board.
The meal you take just before the flight should not have sugar and be rich in complex carbohydrates and protein.
Fruits are great options for eating before you board a plane. Potassium-rich fruits like bananas can regulate your blood pressure and ease your muscle cramps during your air travel. Consider Vitamin C-rich oranges to boost your immunity.
A good night's sleep is very crucial before you board the plane since may not get proper sleep on the flight.
Avoid drinking too much alcohol on the night before the journey, as it may leave you feeling ill during the journey.
5. Fly Airlines That Maintain Safety Norms
The airlines have a big role in ensuring their passengers are able to travel safely during the COVID-19 pandemic. Check whether your airline offers the following services.
Your airline must sanitize all the interiors after each flight. This includes spraying disinfectants and clean-wiping all the seats, lavatories, doors, overhead nozzles, and every other touchpoint.
The airline should block the middle seat of every row to maintain a safe distance among passengers.
The airline crew should have done their Covid-19 tests and must have negative results.
Many international airlines are equipping themselves with High-Efficiency Particulate Air Filters (HEPA) to suck in 99% of harmful particles. Make sure your airline has the system installed.
Final Words
During these turbulent times, flying safely during COVID requires you to be conscious of all kinds of dangers. But with all the hygiene measures in place, you can complete a successful trip without compromising your health and happiness.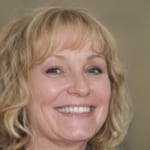 Rebecca Grey is a passionate writer & guest blogger. Writing helps her to improve her knowledge, skills & understanding about the specific industry. She loves writing & sharing her knowledge mostly in the Travelling Industry. She believes travelling is the key to a peaceful life & wants to spread her belief across the world. Apart from writing, She loves Traveling and Reading.
https://www.the-backpacking-site.com/wp-content/uploads/2021/05/pexels-anna-shvets-3943881.jpg
853
1280
Rebecca Grey
https://www.the-backpacking-site.com/wp-content/uploads/2018/08/the-backpacking-site-1.png
Rebecca Grey
2021-05-05 15:16:42
2021-05-29 07:43:02
How to Fly Safely during COVID-19: 5 Health Tips