We've all heard of the top wine destinations like Napa Valley, Bordeaux, and Tuscany, which are on the bucket list for many wine connoisseurs, but there are plenty of wine regions around the globe that are more off the beaten path. And where there is good wine, there is warm weather and great food pairings, a recipe for a perfect vacation. Here are the top romantic wine destination ideas suitable for a getaway on all budgets.
1. Napa Valley, California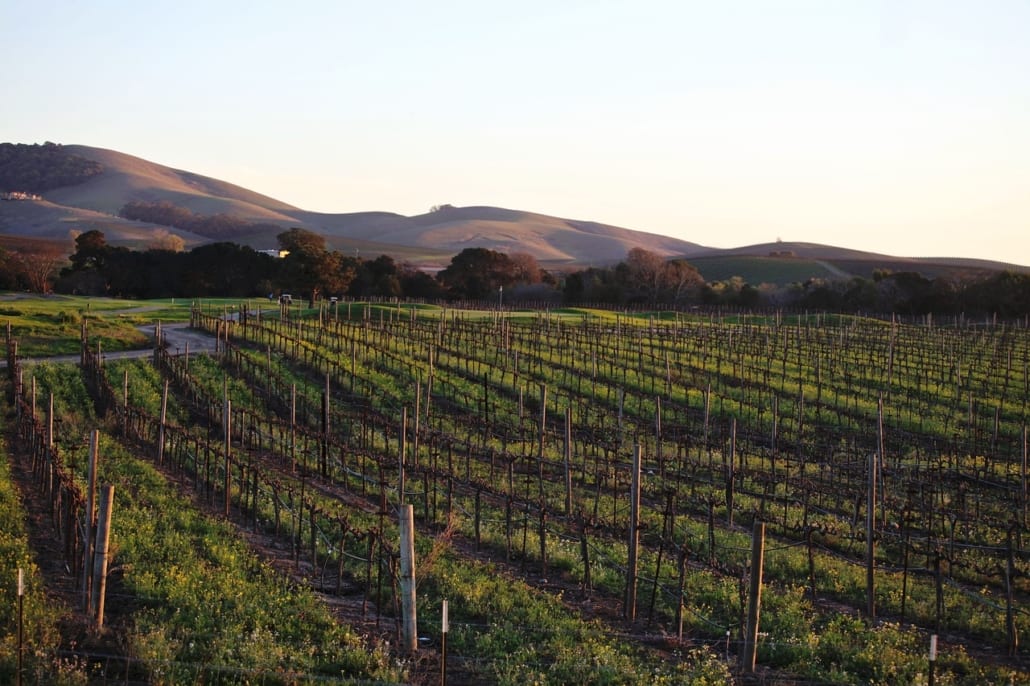 Napa Valley, one of the most famous romantic wine destinations in the world, offers lush-green vineyards and stunning views. Napa Valley is home to hundreds of wineries along the hillsides and is home to famous wine varietals like California Cabernet Sauvignon and Syrah.
Some of the most famous vineyards in Napa Valley include Castello di Amorosa, Spottswoode, and Inglenook Winery, where you can sample your share of the Napa red blend wine and satiate the budding sommelier within. If you're fond of robust red wines or crisp sparkling wines, you must book a wine tour in the Napa Valley region.
While visiting Napa, you can even hop on board the Napa Valley Wine Train, which allows you to make stops at the best Napa wineries without worrying about transportation.
2. Valle de Guadalupe, Mexico
Another one of the top wine destination ideas on North America's West Coast is Valle De Guadalupe in Mexico. With over a hundred wineries and multiple wines to choose from, the wine region is quite popular among wine lovers.
You can book a wine tour in the area and learn about high-quality wine-making procedures. The diverse wine grape varieties to try in this region are Nebbiolo, Sangiovese, Tempranillo, Syrah, and Vermentino.
At famous wineries, you are likely to experience multi-course meals with farm-to-table serving methods. Be sure to pre-book your wine tours for the best experience on an affordable budget. 
3. Bordeaux, France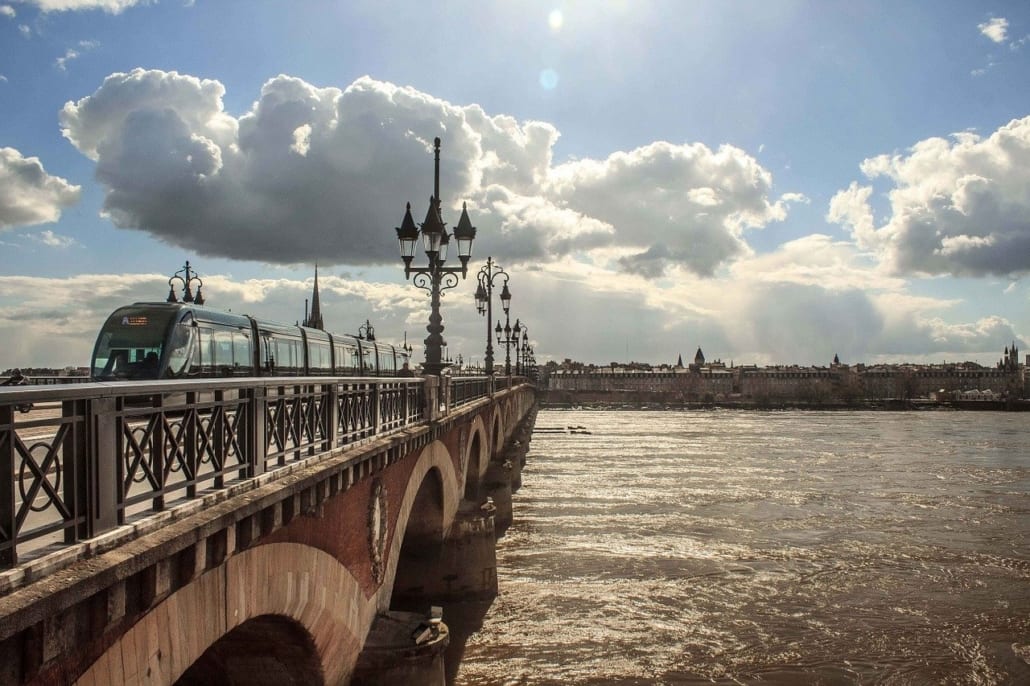 Every amateur sommelier wishes to learn about the art of wine-making and the history behind every bottle. If you want to visit the heart of the French wine country, you may choose a wine tour in Bordeaux.
With romantic vineyards and calm surroundings, the place is a haven for wine enthusiasts. While visiting the famous wine region, you should save time to explore the popular attractions in Bordeaux city like Basilique Saint-Michel, Musée des Beaux-Arts, and Musée d'Aquitaine.
4. Tuscany, Italy
If your idea of perfection is a warm evening, a glass of wine, and a stunning sunset over rolling hills, you should plan a trip to the Tuscany wine region in Italy.
The grapevines in this region have been cultivated for over 3000 years, and the native varietals like Sangiovese and Chianti are still produced with a nod to ancient traditions. From day one, you'll be immersed in the romantic Italian lifestyle with its vintage vibe and its focus on the small pleasures of day-to-day life.
Some popular wineries famous for authentic tasting experiences are Fattoria del Colle – Cantine, and Azienda Agricola Capanna di Cencioni. Once you've had your share of countryside life, you can head to nearby famous sights like Florence, Cinque Terre, and Pisa's Leaning Tower. 
5. Piedmont, Virginia
Deep in the heart of Thomas Jefferson's former home on the east coast, Piedmont, Virginia now offers the perfect wine getaway to the tourists. The region is home to more than 30 authentic wineries amid the river valleys and rolling foothills of the Blue Ridge Mountains.
You can grab your share of local wines like Grignolino and Pelaverga and spend relaxing evenings with your loved ones. Some of the best wineries to explore in the region are Abellonio Cascina Piccaluga and Cinque Terre Wine. Make sure to enjoy a glass of Barolo at the majestic Isola Bella to round out your wine vacation in Virginia. 
6. Uco Valley, Mendoza, Argentina
The basic requirements for a top wine destination are authentic wine-tasting experiences and breath-taking surroundings. One such destination is Uco Valley in the famous Mendoza wine region in Argentina.
If you wish to taste the native wines like Malbec, then you must book a tour in the Uco Valley, which is known for producing the best Malbec in the world. Some famous wineries to consider are Andeluna and Salentein, where you can taste different styles of wine and take a tour of the facilities.
If you're up for an outdoor adventure, you can embark on the hiking trail to the popular Aconcagua peak where you'll enjoy stunning views of the entire Mendoza region.
7. Tenerife, Spain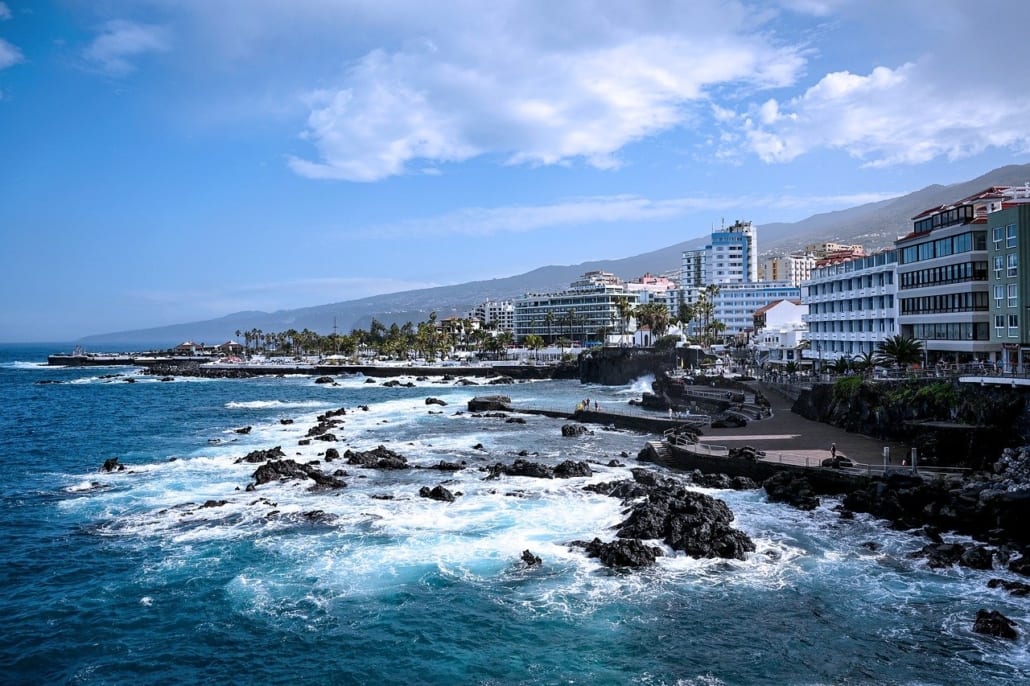 Spain is well known for its stunning architecture, tapas, and vibrant culture. But if you're looking for something more off the beaten path, you might consider a trip to the wine-making region on the island of Tenerife.
Tenerife is part of the Canary Islands located off the coast of Morocco, but as an official part of Spain, there are frequent flight connections from all major Spanish cities. Tenerife offers local wine varieties like Listán Blanco for the whites and Listán Negro and Tempranillo for the red wine lovers.
Also, you can enjoy your drink amidst the serene island locations like Costa Adeje and Puerto de la Cruz. For a vacation that's out of the ordinary, plan your next wine getaway to this Spanish island famous for its wines and turquoise waters. 
Planning your Next Romantic Wine Destination
If you're a wine lover, you may want to plan your next getaway to one of the many top wine destination ideas around the world. Lucky for wine-lovers, the best vines are found in sunny locations with great weather, making them a perfect place for a long vacation.
Whether you choose a world-famous wine destination like Tuscany, Mendoza, or Napa Valley, or want to get more off the beaten path in Valle De Guadalupe or Piedmont, there are countless places on earth where you can sample top-notch wines amidst stunning landscapes.
The romantic charm of rolling vineyards and the luxury of fine wines make a wine vacation a great option, whether you're traveling with a partner or a group of friends. Cheers!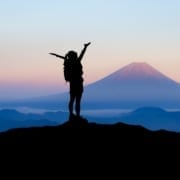 Rebecca Siggers is a passionate writer & guest blogger. Writing helps her to improve her knowledge, skills & understanding about the specific industry. She loves writing & sharing her knowledge mostly in the travelling industry. She believes travelling is the key to a peaceful life & wants to spread her belief across the world. Apart from writing, she loves traveling and reading.
https://www.the-backpacking-site.com/wp-content/uploads/2021/04/italy-4520512_1280.jpg
853
1280
Rebecca Siggers
https://www.the-backpacking-site.com/wp-content/uploads/2018/08/the-backpacking-site-1.png
Rebecca Siggers
2021-04-13 08:21:35
2022-01-09 10:03:05
7 Top Wine Destination Ideas for all Budgets