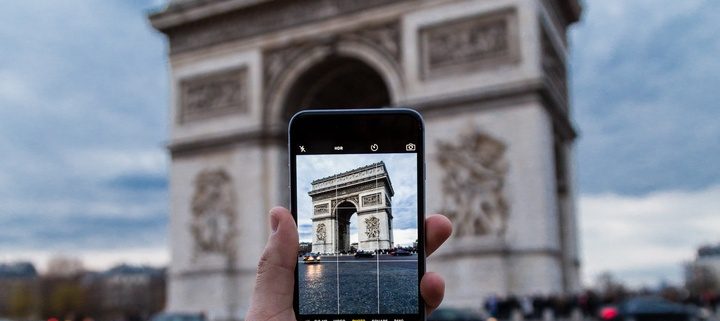 With the cost of everything soaring, the last thing anyone needs when they're backpacking around Europe is to be hit with hefty data roaming charges that can leave a big hole in your wallet. But many Brits are still unaware that they're racking up huge mobile bills when abroad, leaving them outraged when they get back home and discover they've been unknowingly clocking up data charges as they travelled.
Since Britain left the European Union, most mobile networks stopped providing free roaming in EU countries, which allow their citizens to make calls and use mobile data at no additional cost while in member states. But Brits may not know that when they're in an EU nation and using data for such things as maps and messaging that they're incurring charges that could add up to large sums.
According to a survey commissioned by mobile network Lebara UK, some Brits are paying up to £1,000 in roaming charges while on holiday in the EU. As many as one-third of British people holidaying in places like France, Spain and Italy were paying such enormous bills that were mostly made up of roaming charges, the survey found.
Other destinations where Brits were holidaying when they were being charged for mobile data roaming included Germany, Greece and Croatia. Respondents to the survey, carried out by OnePoll in early August and involving 2,000 people, also visited the Netherlands, Poland and Portugal.
What's All the Roaming About?
When you're backpacking around Europe, in towns and cities you don't know, the most essential tool is right there in your pocket — allowing you to easily find hotels, bars, restaurants and clubs, and snap all the sights as you go. Sharing picturesque images with pals on social media is another must-do while abroad, making them green with envy that you're on your travels in exciting places while they're stuck at home.
So it's no surprise that almost half of survey respondents (44%) said they used mobile data for social media use in EU countries — posting pics to Instagram, TikTok and other online platforms to keep their followers updated. A total of 42% of those who took part in the poll said they used mobile data for maps, so they could quickly locate the places they wanted to be. Others (28%) streamed music on their mobile devices; 20% used mobile data for gaming; and 16% were looking for love while abroad — not in pubs and clubs but via dating apps.
Avoiding Big Roaming Charges in the EU
Before you head overseas on your next big trip, check with your mobile network provider to see if free roaming in the EU is included in your package, or if there are extra charges. Even if you have to pay more, small sums can quickly add up when you're downloading, streaming, scrolling or searching on your phone.
For those unlucky enough to have no free EU roaming, they may want to consider getting a SIM-only deal before they head away. These are available in the UK from networks like Lebara and they don't tie you into any contracts and provide the amount of EU data roaming you're likely to need.
So when you get to your destination, swap out your usual SIM for your new one, giving you the freedom to roam like home. You can then enjoy your holiday without the worry of clocking up data charges as you travel and being landed with a massive bill when you get back that would certainly ruin the happy memories of those carefree European days.
https://www.the-backpacking-site.com/wp-content/uploads/2022/10/iphone-architecture-photography-travel-france-vehicle-33843-pxhere.com_.jpg
930
720
Monica W.
https://www.the-backpacking-site.com/wp-content/uploads/2018/08/the-backpacking-site-1.png
Monica W.
2022-10-18 14:22:27
2022-10-18 14:22:27
How to Avoid Roaming Charges in the EU: A Guide for Brits