As an entrepreneur and outdoor enthusiast, you're probably wondering if working remotely is possible when you're backpacking, camping, or otherwise engaged in outdoor activities. The answer: yes. However, it takes a bit of preparation. Here's some advice:
Choose your adventures wisely when you have to work remotely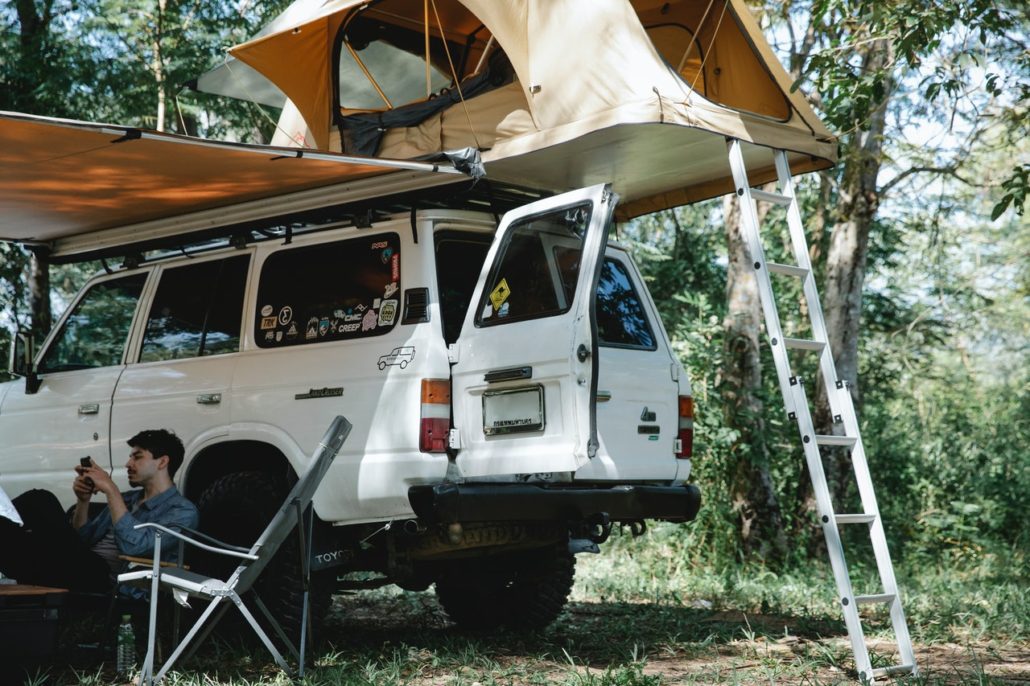 Let's get this out of the way: it is not always possible to work remotely when you're out camping. If you're rock climbing, for example, you can't stop and pick up the phone. The same goes for if you're hiking a treacherous path. Make sure that you are fully acquainted with the area in which you plan to travel if you're going to be outdoors and away from a regular office (or the business center of a hotel).
If you're going to be working remotely while you're traveling, choose activities that allow you to take a break of at least an hour at a time. This way, you have time to focus on both your work and the time you'll spend with your family.
Know what equipment you need to work remotely while camping
You already know that you will need to invest in equipment that will keep you safe if you're hiking or camping. This might include a camping backpack – which is especially important on multi-day trips – and a standalone GPS unit.
For working remotely while camping, you also need some basic office equipment. This might include a small tablet or laptop computer, a mobile hotspot, and a small folding table for writing. A special note here: make sure that you will have access to power while you are away. The Trekers blog notes that you may need a generator or portable battery.
Set yourself up for success if you run your own business
Believe it or not, it's possible to run your own business while experiencing the great outdoors. Preparation goes beyond simply knowing your outdoor location and having the right equipment. You will also want to make sure that your work can continue without you should you be unavailable. Start by registering your business as an LLC. This makes it a standalone entity and gives you some financial protection. LLC regulations vary from state to state, so do your research first so that you know what you need before you get started.
You should also appoint an individual to act on your behalf when you can't be reached. Even though your goal is running a business from the outdoors, you must be realistic: you won't always be available. Create a company organizational chart so that your employees know who to get in touch with when you're off the proverbial grid.
Software that enables working remotely while camping
You should also have digital tools and software that allow you to work remotely, whether you are camping or on the road. A few examples here are workflow/project management system and document sharing service.
There are several workflow management programs to choose from, including Asana and HubSpot. Most will integrate with Google Docs, which marketing agency PaperStreet asserts is a secure way to collaborate with your employees and team in real-time.
While there are many hobbies that won't interfere with working remotely, those of us that spend more time outdoors than in understand that the things we love pose challenges if we want to run our business without being there. But, if you take the time to prepare ahead, you can circumvent many of the greatest hurdles and keep things moving no matter where you are in the world.
Patrick created Able USA to offer resources and advice to others with disabilities in an effort to help them navigate the various aspects of life as a person with a disability.
https://www.the-backpacking-site.com/wp-content/uploads/2022/02/pexels-kamaji-ogino-5064868.jpg
853
1280
Patrick Young
https://www.the-backpacking-site.com/wp-content/uploads/2018/08/the-backpacking-site-1.png
Patrick Young
2022-02-11 09:39:47
2023-05-11 17:04:44
How to Work Remotely While Camping