Winter Shminter! For hiking and backpacking enthusiasts, colder temperatures can't stand in the way of our desire to get out on the trails. But if you're looking to do a long-distance hike or backcountry camping trip during the winter, it's probably best to stick to an area that isn't going to be snowed in.
In fact, some National Parks even close down partially in over winter since the snow and ice can make exploring near impossible. Luckily, there are still plenty of warm places in the US to do some backcountry hiking and overnight backpacking during the colder months of November through February. From California to Florida and other options in between, read on to see the best places to go backpacking in winter around the US.
Backpacking Treks in Winter
Carrying everything you need on your back, pitching a tent, and living 100% in the great outdoors is the call of the wild for many backpackers. But in winter, it's important to have a high level of respect for the natural elements.
Below-freezing temperatures, snowed-in trails, and icy conditions can mean that some places are just not possible to hike in winter, even if you have the most advanced winter gear.
To make your life easier (and your pack lighter), stick to these places in the US where you can through-hike and camp overnight, even during the winter months of November, December, January, or February.
Santa Catalina, California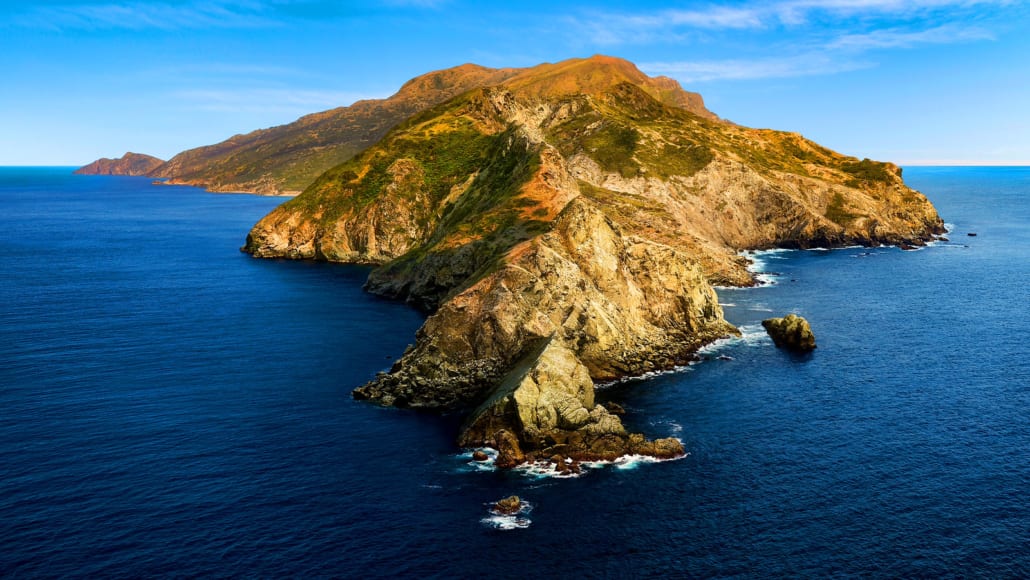 Most of California enjoys moderate weather year-round. Other than in the mountains, it rarely drops below freezing, so if you're looking for the perfect place to go backpacking in winter, California is a perfect option. 
Santa Catalina is an island off the coast of southern California, which allows hikers year-round. The winter months are prime whale-watching season along the California Coast, so keep an eye out as you take in the sweeping views over the Pacific Ocean.
The Trans-Catalina hiking trail spans 38.5 miles and typically takes 4 days. You'll hike across Catalina Island, explore its interior, and camp at stops along pristine beaches. Ferry tickets to Catalina Island are around $75 and camping fees vary by season.
Because Catalina is a fairly small island, you'll get your bearings quickly, and it's a great place to experience an overnight camping and winter backpacking trip in California once the colder weather sets in.
Henry Coe State Park, California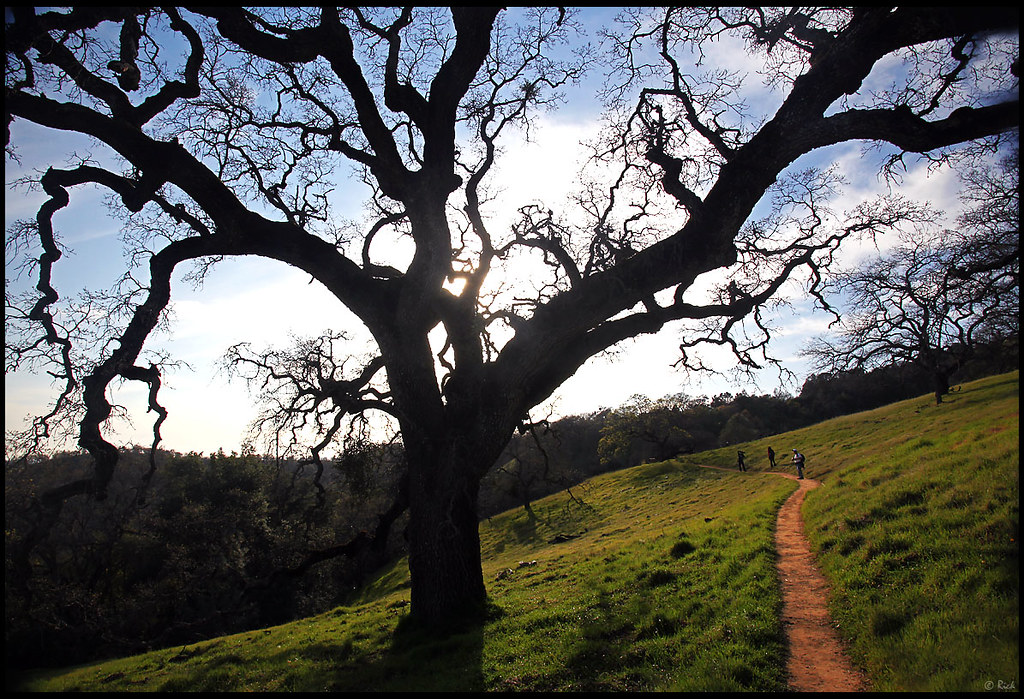 Henry Coe State Park is a vast wilderness in Northern California where you can easily do a multi-day winter backpacking trip. As the largest state park in Northern California, Henry Coe has 80,000 acres of wilderness areas.
Spring is the busy season, when many visitors come to hike the Henry Coe trails among an abundance of wildflowers. So if you're looking for more solitude, try this California backpacking spot in the winter months. The hills surrounding Henry Coe experience mild weather year-round, and like many places in California, it rarely dips below freezing even in winter.
The Lost Coast Trail, California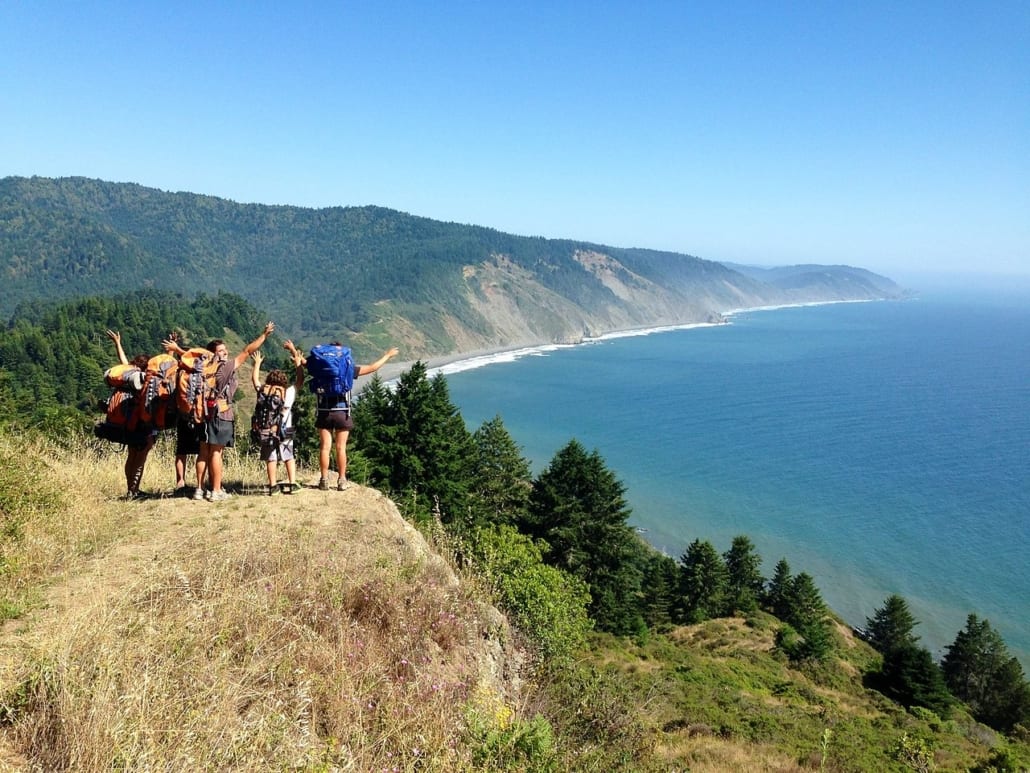 This region is called The Lost Coast because the rugged terrain made it impossible to build Highway 1 through here. The highway just… stops. Good news for backcountry hikers, there is a well-maintained network of trails along The Lost Coast.
Backpacking this California area in winter is completely doable, but keep in mind that you may face wet conditions. Be sure to bring waterproof gear and a resilient spirit.
Other places for backpacking in winter in California:
Skyline to the Sea Trail – located in the Big Basin National Park, which sadly was almost completely burned in the August 2020 lightning fire. Currently, the park is open again, but most of the pine tree foliage has been completely burned, with new growth starting to emerge. Check out the Big Basin page for more information current conditions.
Point Reyes National Seashore

– A trail that hugs the coastline and provides stunning views. 
Kalalau Trail on the Na'Pali Coast, Kauai, Hawaii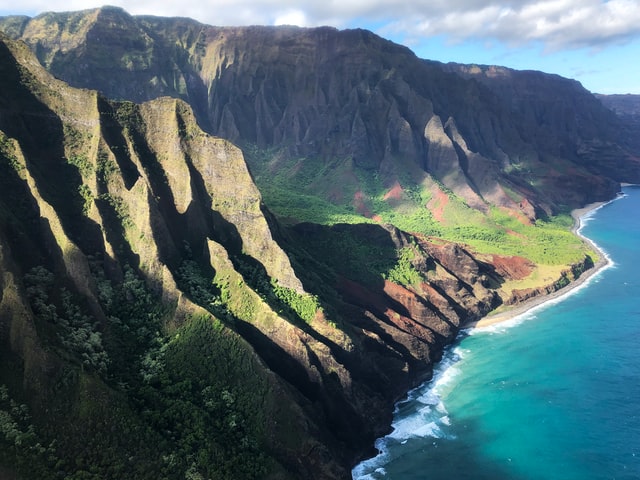 If you're trying to beat the winter blues that set in around January, why not make the leap and head to the Hawaiian Islands? Hawaii is popular year-round, but you'll be dealing with fewer tourists if you visit in winter. We recommend heading to Kauai (The Garden Isle) and doing one of the many hikes along the coast.
The Na'Pali Coast in particular is one of the most famous hikes in Hawaii. The Kalalau Trail takes you on a 3-day hike along rocky ridges with sweeping views of the Pacific Ocean. 
Big Bend National Park, Texas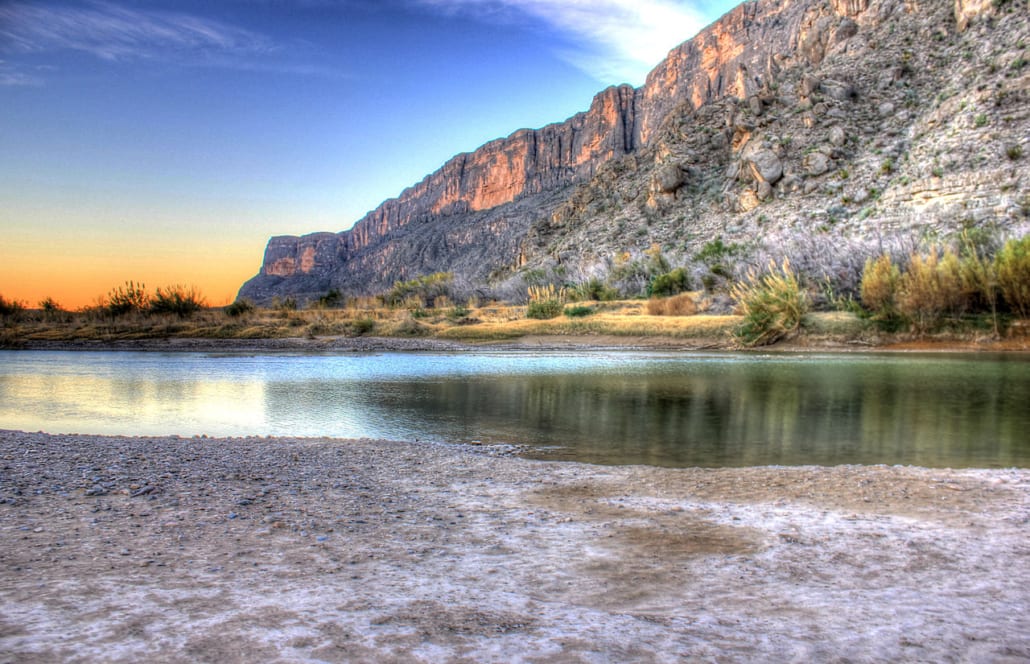 Big Bend National Park covers a large area in Southern Texas including the Chisos Mountains and Chihuahuan Desert. Winter is the ideal time to go backpacking in Big Bend since you're likely to experience clear skies with daytime temperatures in the mid-70s or higher.
There are plenty of overnight hiking trails around Boot Canyon, Emory Peak, and the South Rim, but keep in mind that a backcountry use permit is required. There are also plenty of half-day and day hikes if you're thinking of visiting Big Bend for a weekend. 
Pinhoti Trail, Alabama
The Pinhoti Trail spans 335-miles, which means you can go hiking for a few days or go backpacking for as long as you want. This Alabama region is a great option for backpacking in the winter for both beginners and experienced hikers.
The Pinhoti Trail can get snowy in winter, but considerably less so compared to the popular long-distance hiking trails like the Pacific Crest Trail or Appalachian Trail. It's also very easy to break the Pinhoti Trail into sections so that you can go for as short or as long as you want.
The best time to hike the Pinhoti Trail is anytime between March and April, when some other popular backpacking spots are still thawing from the winter freeze.
Other places for backpacking in winter in Alabama:
Sipsey Wilderness Area, Alabama
The Florida Trail, Florida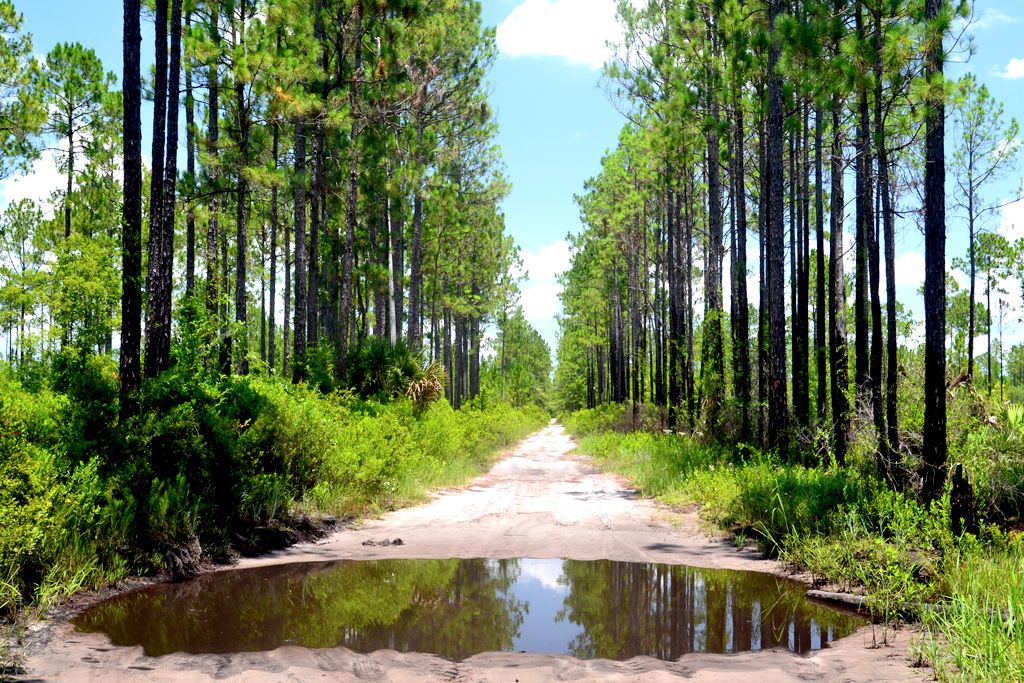 Florida's prime hiking and backpacking season is from December through March. So when the rest of the country is facing snowstorms and below-freezing temperatures, you can head south when Florida experiences ideal weather.
There are a growing number of through-hikers who spend their winters on The Florida Trail as an alternative to the Appalachian Trail. The entire Florida Trail is 1,500 miles, so take a look here at the different parts of the trail that are recommended for a multi-day hike.
Keep in mind that the conditions in Florida might be different from other places you've hiked. Think soggy feet, mosquitos, and tropical surroundings. Luckily these issues are less severe when the weather cools, so if you want to experience backcountry camping Florida's unique ecosystem, the winter months are the best time to go backpacking.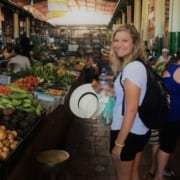 Monica is an avid traveler and backpacker who seeks to inspire others to embark on great adventures off the beaten path. Originally from California, she has travelled to over 60 countries, most of which she explored while backpacking or camping.
https://www.the-backpacking-site.com/wp-content/uploads/2021/02/Gfp-texas-big-bend-national-park-looking-across-the-rio-grande.jpg
825
1280
Monica Woerner
https://www.the-backpacking-site.com/wp-content/uploads/2018/08/the-backpacking-site-1.png
Monica Woerner
2021-10-18 12:31:28
2022-11-08 17:06:10
Best Places to go Backpacking in Winter in the US