Notice how your dog's tail wags when you say the word walk? Our canine furry friends absolutely adore getting out in nature for a big walk, and hiking with your dog is a great way to keep both you and your furry friend in shape and healthy. Whether you are new to canine care or have been doing it a long time, hopefully, this article will help you out! Here are nine tips and tricks for backpacking with a dog when you and your furry friend go hiking in the great outdoors.
1. Pre-Hike Training (for both of you!)
Before you even attempt to go backpacking with your dog, it is important to make sure you are both ready. Before going out together, take your pup to dog parks to ensure they are socialized and well-behaved around other dogs, people, animals, and unknown circumstances. Give your dog little bits of experience around hiking by going on small walks and building up slowly before attempting anything too big.
2. Do the Research to Find a Dog-Friendly Trail
As Reece Lance, a travel blogger at Academized and Write my essay, commented, "The first thing you need to ensure before heading out is that you are planning on going to a dog-friendly trailhead. It is extremely easy to make the mistake of heading all the way there and then finding that they do not allow dogs." Before you go to the trailhead, it is important to do some research. Ensure that the trail is not going to be too hard on your dog's paws or too much for both of your fitness levels.
3. Pack Enough Food, Water, and Treats for your Pup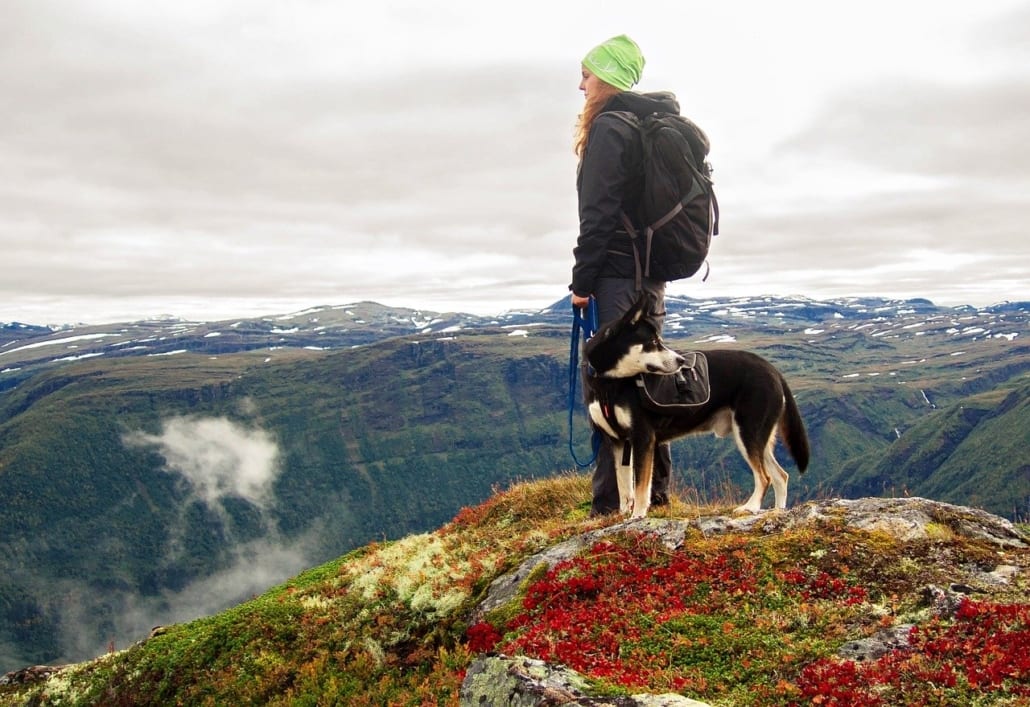 Just as it is important to bring yourself enough energy bars, water bottles, and packed sandwiches when you are walking; it is crucial to do the same when you go backpacking with your dog! The best way to think is to bring a little bit more than you need for the both of you. Bring their usual food, extra water, and treats to keep your pup motivated. You do not want to be caught without if the hike goes a little longer than expected. This dog water bottle is easy for them to drink out of, and its handy dual-valve system lets you re-store any water your dog doesn't drink so that their fresh water doesn't go to waste.
4. Leave No Trace! Bring Poop Bags
On trails, it is requested that people leave no trace behind and clean up after themselves. This applies to dogs as much as it does to humans. You are responsible for the trace that your dog leaves behind, and this is especially important to consider when your dog poops! Pick up after your pup or bury the waste deep in the ground. Be kind to the environment and bring some extra-thick biodegradable poop bags to dispose of your dog's waste once you're off the trail.
5. Bring a First Aid Kit
You should always bring a first aid kit on long hikes for yourself, but also ensure you have canine-specific first-aid items when you go backpacking with your dog. In all hope, you will never need it; but it is always better to be prepared than caught unawares. The most important safety items for a pet first aid kit are tick-tweezers and an LED-lighted color.  This dog-specific first aid kit also includes wraps, a water bowl, special tick tweezers, and a LED light-up color, so that you can easily spot your dog once the sun goes down.
6. Pack Dog Clothing & Wrap-Ups
Following on from my previous point, it is always better to be prepared than caught unawares. Check the weather before you go backpacking with your dog, but also be prepared for circumstances where the weather may change without warning. Pack extra dog clothing and wrap-ups for both of you. A lightweight rain jacket will fold up nicely in your pack and will come in handy in case you encounter stormy weather on the trail.
7. Bring a Dog Toy on the Hike
Bringing a favorite toy of your pups on the hike will make them feel instantly comfortable and at ease in a new environment. This can also be used as a way of getting their attention if they start wandering off too far to explore. This football-shaped squeak toy is easy to throw, plus the irregular shape means it will bounce in different ways, keeping your dog's attention.
8. Take Regular Breaks & Keep an Eye on your Dog
Anna George, a lifestyle writer at Boomessays and Resumention, noted, "On a long hike, make sure to keep an eye on your dog for signs of discomfort, pain, or fatigue." If you start to see signs that you are worried about, this is where your first aid kit comes in handy! However, keeping your dog hydrated and fed will avoid this happening in most cases.
9. Do a Final Check on your Pup
Congrats! You and your dog have finished your hiking adventure or backpacking trip. It is important to do a final check on your pup for any bug bites, ticks, or little injuries before hopping back in the car and heading home.
Checklist for Backpacking with Your Dog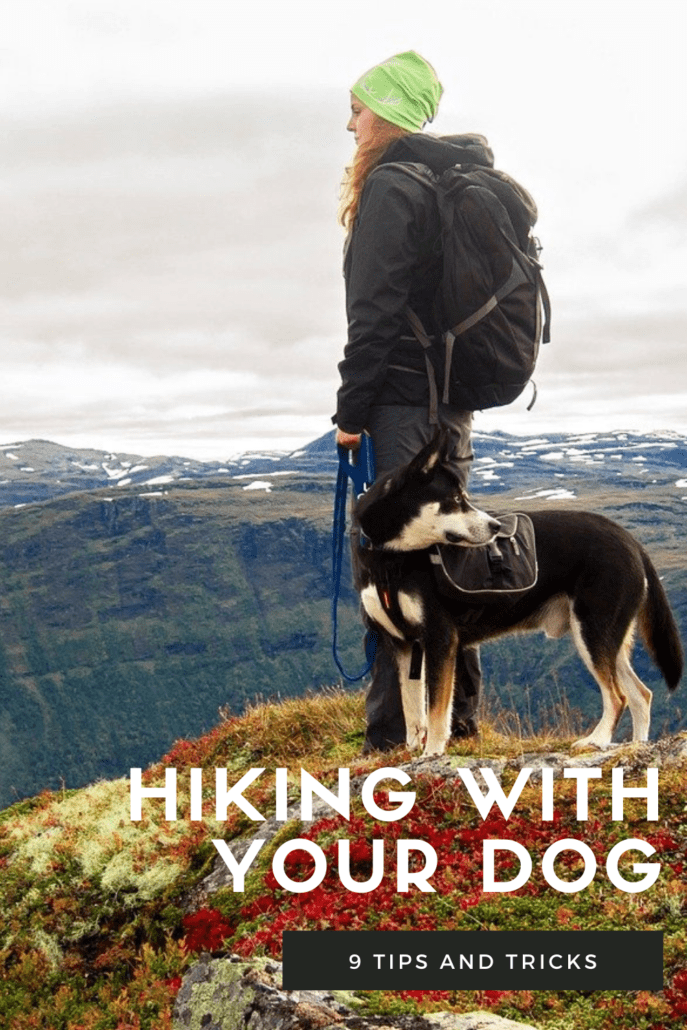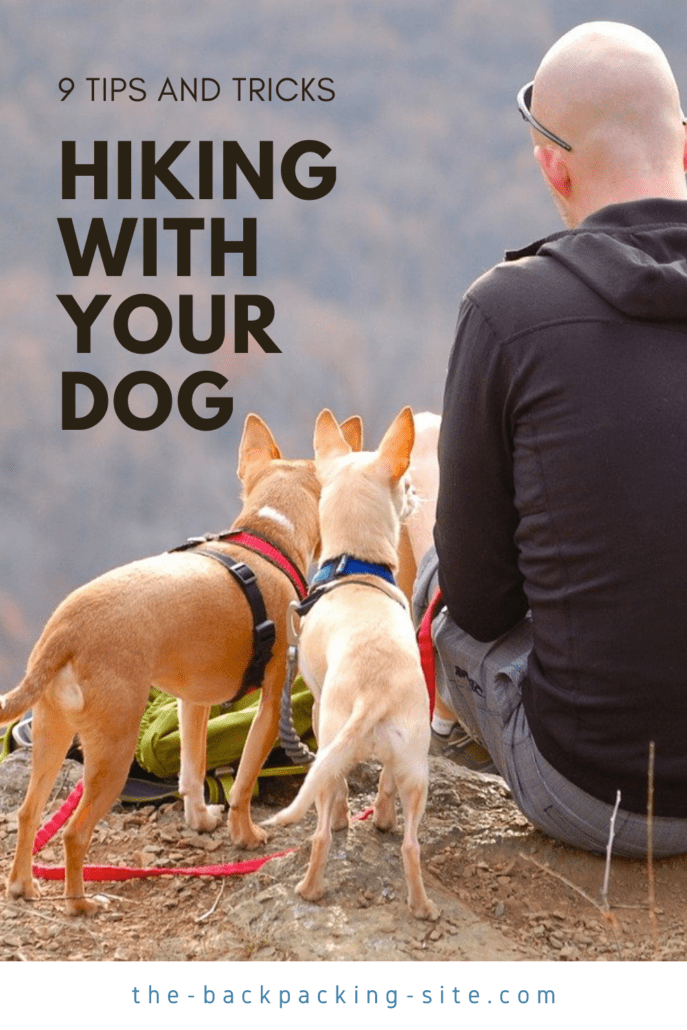 Elizabeth Hines is an online digital marketer and article writer at Rated writing and Student writing services. She enjoys writing about lifestyle topics and other health and well-being areas. She also contributes her work to other online magazine and blogs, such as Dissertation service.
https://www.the-backpacking-site.com/wp-content/uploads/2021/05/dog-1557957_1280.jpg
879
1280
Elizabeth Hines
https://www.the-backpacking-site.com/wp-content/uploads/2018/08/the-backpacking-site-1.png
Elizabeth Hines
2021-05-21 06:19:27
2021-09-16 15:32:28
9 Tips & Tricks for Backpacking with your Dog