Whether you're packing for a week, a month or a year, deciding what to take can be challenging. If you're like most people, you always overpack, thinking you want to make sure you have absolutely everything you could need.
Even so, you land at your destination, only to discover you've forgotten something important.
Believe it or not, there is little difference in how much and what you pack for a short trip versus a long one. The trick is to create a list of the essentials and stick to it when you pack, eliminating what you don't need for your current destination but taking care not to add much, if anything, not on your list. This complete packing list for female travelers saves you a lot of hassle trying to figure out what to take along on your next trip.
Choosing the Right Luggage
Your first consideration is what to pack all of your gear in. There are two primary options: a suitcase or a backpack. For short trips to a single destination, a suitcase works great.
Make sure you get one that has wheels and an adjustable handle. A four-wheeled suitcase is easier to manage and better for your body. It's designed so that you can move it along next to you rather than dragging it behind you.
For longer journeys, especially if you expect to move from place to place or take public transport through towns, a backpack is the better way to go. It is much easier to get around when you can carry your stuff on your back.
If you get one that fits right and pack well, the weight is distributed across your shoulders, back and hips evenly, which is better for your body. Look for a backpack designed for women and ask a salesperson to fit it for you. If you're looking for a carry-on sized backpacking the Osprey Fairview 40L is a favorite. If you're taking a longer trip, go with the Osprey Ariel 65 Liter backpack.
Make sure you have a daypack as well. This is handy for carrying what you need with you on the plane, but it is also invaluable when you're out exploring. It's better than carrying a purse, and you can safely store everything from a jacket to a water bottle.
Clothing Packing List for Female Travelers
Deciding on what clothing to take can be tricky, depending on where you're going. It's easy to start stuffing everything you own in your bag to make sure you're prepared for every occasion. Far better, however, to take a versatile wardrobe, with plenty of mix-and-match options.
If you pack extra of anything, make it your underwear. Take enough for a week and a day. If your trip is more than a week, then having eight pairs will save you from handwashing or laundering your underwear as often. They're small enough that you can splurge on taking more. The remaining clothing you pack will depend on the climate you're visiting.
Warm Weather Clothing
If you're heading somewhere warm, you can pack really light. Avoid all cotton clothing, as it soaks up sweat and takes forever to dry. If you stick with mostly solids, you'll find it easier to mix and match. Here's an idea of what you should take for hot environments:
Five quick-dry tank tops or T-shirts

Three pairs of quick-dry shorts

Two dresses or skirts

One or two leggings or lightweight, long pants

One or two things you can sleep in

A swimsuit, if you plan to be near water

Two sports bras and two bras

A pair of hiking shoes

Sandals

Two to four pairs of socks

A hat with a brim to shield your face from the sun

A sarong or light jacket for unexpectedly cool evenings
With this list, you'll have plenty of options for outfits for just about any activity.
Temperate Weather Clothing
When you're headed to a place that has more variable weather, you need to adapt your clothing to suit the environment. Layering is great in these areas and saves you extra packing. You can simply add and shed layers as you need them.
Keep the number of tank tops or T-shirts the same and add three long-sleeve shirts you can wear over them. Reduce your shorts to two and add in three pairs of pants. Leggings go great under dresses, so feel free to include one or two of both.
You may also want to include a pair of boots or closed-toed shoes. Make sure you take a water-resistant jacket.
Cold Weather Clothing
If you're heading for colder climates, you'll want to ditch the T-shirts and shorts, replacing them with long-sleeved shirts. Take along a couple of thermal shirts or sweaters, a sweater dress, three pairs of lined leggings and a pair of pants or two.
Make sure you have a week's worth of warm socks and comfortable boots for walking and hiking. You'll also need a warm coat — down works great because it compresses — a warm hat, scarf and gloves. Don't forget to include prescription safety glasses if you'll be engaging in outdoor activities where you need eye protection.
What Toiletries To Pack
Packing toiletries can take a lot of space up in your pack and add a surprising amount of weight. Unless you want to purchase everything at your destination (not advisable), you have to figure out what to take. Opt for trial sizes on shorter trips. A basic toiletry travel list includes:
A toiletry bag that you can hang

A razor with extra blades

Shampoo and conditioner

Facial cleanser and moisturizer

Body wash or bar soap

Toothbrush, toothpaste and dental floss

Deodorant

Sunscreen

Tweezers and nail clippers

Tampons
If you wear makeup, take the bare minimum you can live with. If you run out of anything, it generally isn't difficult to find what you need wherever you travel.
What Extras To Bring
The biggest considerations for extras are personal safety items and downtime activities. Consider taking a personal safety alarm, a lock you can use on lockers and a wire-mesh bag protector.
You may want to bring along a paperback book, your journal, a tablet, and headphones for downtime. Don't forget your phone charger! If you're traveling abroad, you'll need to make sure you have an adaptor for your electronics.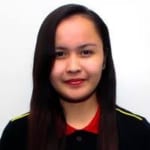 Maria Shara is a freelance writer who specializes in writing about technology, travel, health and safety.
https://www.the-backpacking-site.com/wp-content/uploads/2021/06/woman-5600811_1280.jpg
854
1280
Maria Shara
https://www.the-backpacking-site.com/wp-content/uploads/2018/08/the-backpacking-site-1.png
Maria Shara
2021-06-17 07:19:08
2022-01-25 09:53:59
The Complete Packing List for Female Travelers