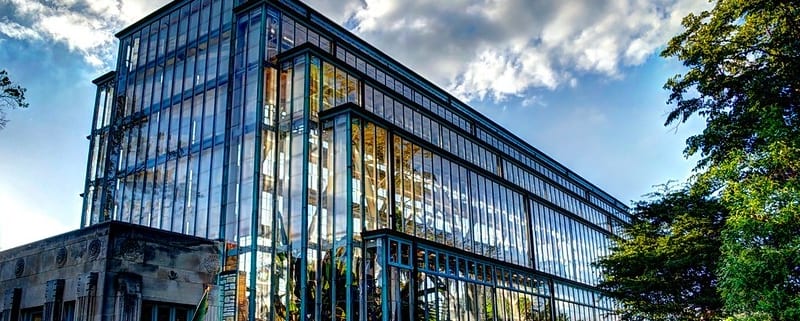 Anyone looking for things to do in St. Louis already knows to visit Tower Grove Park, the City Museum, the Grand Arch, and the Anheuser-Busch Brewery Tour, but maybe you're looking for something more off the beaten path. Read on for the top picks of the best hidden gems in St Louis, places that are lesser-known but still well worth a visit!
1. Laumier Sculpture Park
The Laumeier Sculpture Park is a free open-air museum located in Sunset Hills which covers 105 acres. Here, you can find sixty sculptures that you can inspect when walking along the various trails across the park.
During your walk, you will come across a Tudor stone mansion which was built in 1816 and now houses a beautiful indoor gallery. 
You can opt to explore the park on your own with a self-guided tour or join the free walking tour, which takes place the first Sunday of every month from May to October. Whichever you choose, you will come away with a whole hoard of knowledge and you may even feel inspired artistically. 
2. Lemp Mansion
If you're a fan of haunted houses and don't scare too easily, you should definitely stop at the infamous Lemp Mansion. This historical house is located in Benton Park, where the Lemp family once lived. It is also known for the three suicides that occurred in the house, after the untimely death of the son, Frederick Lemp. 
Legend has it that the Lemp mansion is haunted by the Lemp family and has been named as one of the top ten haunted properties in the US. To see for yourself, you should consider taking the Lemp haunted neighborhood walking tour, where you will find out everything there is to know about the Lemp family, including their brewery business success and of course a few ghost stories. 
3. Union Station Whispering Arch
The Whispering Arch in St. Louis' Union Station isn't hard to spot with its intricate green and gold decoration which stands out instantly along with the Tiffany stained-glass windows that feature three robed women. However, the arch is not just beautiful to look at, as it also has sound-altering abilities which make even the quietest of whispers sound clear as day. 
To test out the theory, head up to the second floor in Union Station with a friend. You should stand on opposite sides of the gallery and whisper as quietly as you can, and if the legend is true, it should be heard loud and clear. 
4. Forest Park Jewel Box
One of the best hidden gems in St. Louis is the Forest Park Jewel Box. While this is not an actual gem, it is an art deco greenhouse that houses hundreds of flowers in the middle of the 17-acre park. 
The Jewel Box was first installed in 1936 and has since undergone a $3 million renovation to rejuvenate its glow by updating the flowers and creating a beautiful and bright space.
You can take a look around the Jewel Box for just $1, although you can keep a look out for any upcoming special events during your visit, as they are bound to be spectacular. 
5. Central Library
Whether you're a bookworm looking for a quiet space to enjoy a good novel, or want to do a quick search to find out about a travel extension, so you can explore more of St. Louis, the Central Library is the place to go.
This is not only a building with great resources, but it is also brimming with history and beauty, so it's no wonder that it is known as one of St Louis' hidden gems and grandest works of art. 
St. Louis' Central Library is a stunning building that was once voted one of the top 12 architecturally significant libraries globally. To uncover its beauty, you can take your own personal tour of the building or attend one of the many lectures held in the library, where you are guaranteed to come away with a whole host of knowledge. 
6. St. Louis Hills Art in the Park
Another hidden gem in St. Louis is the Art in the Park festival in the St. Louis Hills which takes place every September. Here you can enjoy an array of masterpieces from sculptors to musicians and more. 
If you decide to attend Art in the Park, you will be in for a treat as there is plenty of delicious food available from street vendors. Another great thing about Art in the Park is that admission is free, and it also offers a wide range of child-friendly activities which are guaranteed to entertain any little ones in your party. 
7. Turtle Playground
If you are bringing children along on your trip, then Turtle Playground should be at the top of your list of places to visit. The kids will be entranced by the huge sculptures of snapping turtles, box turtles, and even oversized turtle eggs which are all made of concrete. 
The Turtle Playground was designed as a gift to the children of St. Louis, offering a place to play and explore in the middle of such a busy city. However, just because it was built for the children does not mean you have to resist climbing on the back of a forty-foot-long turtle. 
---
Now that you've uncovered some of the best hidden gems in St Louis off the beaten track, it's time to start planning your itinerary.
Will you be brave enough to face the dreaded Lemp mansion, or would you prefer to discover the beautiful architectural wonders that St. Louis has to offer? Either way, enjoy your visit to 'The Gateway to the West!'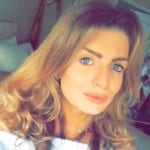 Heather Barrigan is a Political Correspondent at ImmiNews, specializing in outreach and the creation of engaging and informative immigration-related content.
https://www.the-backpacking-site.com/wp-content/uploads/2021/04/9016817754_39082f3ca6_c.jpg
539
800
Heather Barrigan
https://www.the-backpacking-site.com/wp-content/uploads/2018/08/the-backpacking-site-1.png
Heather Barrigan
2021-04-15 07:29:41
2023-05-20 20:00:05
7 Hidden Gems in St Louis off the Beaten Path