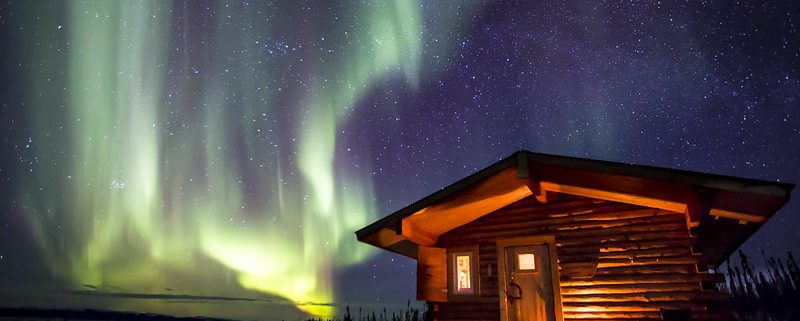 The Aurora Borealis or Northern Lights is one of nature's greatest miracles. An extraordinary phenomenon, it lights up the night sky with a vibrant, electric light show of vivid greens, purples, and blues. It is an unforgettable experience, and one that should be experienced at least once by anyone who loves to travel, even if it means forgoing a beach vacation just once.
For families with kids, the Northern Lights is a great experience. It is a truly remarkable, unique thing to see, conjuring up the magic, drama, and power of nature, and cannot fail to amaze even the most jaded and tetchy of younger ones.
That said, planning a Northern Lights family trip does come with its fair share of challenges. The Aurora Borealis appears at night, and is best seen when there is no moon. This tends to mean staying up late, and waiting patiently with nothing much else to do until the Lights put in an appearance. Plus, as it is (almost) always found in the cold, frozen north of the planet, your little ones will have to put up with icy temperatures while they wait. This can lead to boredom and the odd tantrum, even from the most patient of kids.
The key to planning an amazing family trip to see the Northern Lights therefore requires a little planning, and one of the most important things to do is pick the right place to look for them. So to get you started, here are four of the best places to watch the Northern Lights as a family.
Alaska
Cruising to Alaska is a great way to see the Northern Lights with kids. For starters, an Alaska cruise is an incredibly family-friendly experience, with loads of entertainment and activity to keep them busy on board, and loads of amazing wildlife and dramatic landscapes to see ashore. Plus, Alaska's vast wilderness is one of the best places in the world to view the Aurora Borealis…and what's not to love about seeing nature's greatest light show from the comfort of a cruise ship?
Tromso, Norway
When it comes to seeing the Northern Lights as a family trip, Tromso is an absolutely classic destination. Known as the capital of the Arctic, Tromso is a charming city, and its position on the Gulf Stream means that it tends to be a little warmer than other viewing destinations, which will keep the kids happy. Most importantly, Tromso is right at the center of the aurora oval, the area where the lights can be seen, so you have the best possible chance of seeing this extraordinary phenomenon in all its glory.
Rovaniemi, Lapland
Possibly the best Northern Lights family trip location, Rovaniemi in Finnish Lapland would be worth a visit even if the Aurora Borealis didn't exist! Set deep in the Arctic Circle, the town has a great claim to be called 'the home of Santa Claus', and you can visit Saint Nick's workshop at the Santa Claus Village. Outside of town, the Arctic Snow Hotel offers astonishing glass igloos where you can stay and watch the Lights from inside, with a 360 view. You can also take a snowmobile adventure from the Aurora Emotion viewing station, which is guaranteed to thrill older kids.
Reykjavik, Iceland
Exciting Viking history, ice caves, bubbling thermal caves, AND the Northern Lights? What's not to love? Reykjavik offers a slightly different Aurora experience, giving you the chance to stay in a city (with all the associated comforts and things for kids to do during the day), while also viewing one of nature's most beautiful experiences!
https://www.the-backpacking-site.com/wp-content/uploads/2022/09/30180082671_2baee45d57_c.jpg
533
800
Monica W.
https://www.the-backpacking-site.com/wp-content/uploads/2018/08/the-backpacking-site-1.png
Monica W.
2022-09-27 17:57:37
2022-12-13 17:10:22
Best Places for a Family Trip to the Northern Lights