Do you wonder if there is more to see in Africa than its epic wildlife? Once you've seen the amazing historical sites in Tanzania, you'll never wonder again.
From ancient kingdoms to modern monuments, this east coast nation is home to some of the most fascinating historical sites in Africa. These include several UNESCO World Heritage Sites.
In this post, we'll take a look at some of the most noteworthy must-see historical sites in Tanzania and their significance. 
From ancient rock art dating back thousands of years, to grand palaces built by 19th century German rulers, Tanzania's historical attractions have something for everyone. 
Historical Sites in Tanzania
Get to know Tanzania by visiting these fascinating historical sites: 
1. Olduvai Gorge Museum
This historical site in Northern Tanzania is home to some of the most important archaeological finds in the world. It is also a UNESCO Heritage Site.
Located in the Ngorongoro Conservation Area, it's estimated that over 2 million years of human evolution took place here. This makes it an invaluable historical site for understanding our ancient past.
The museum is incredibly interesting, but the best part is the view out over the Gorge itself. Don't miss it! 
You'll also find some beautiful African crafts available to buy here. I have to warn you, though, not all are made locally. Many of the items look truly authentic, until you get home and see the same things in a local shop with "Made in Taiwan" stickers on the back (true story!). Still great keepsakes, though!
The museum is wheelchair accessible. Allow approximately 1.5 hours here.

Hours of Operation: 
Saturday and Sunday 8 am – 8 pm

Monday – Friday           8 am – 6 pm
2. Ngorongoro Crater
This incredible natural wonder is one of the most spectacular historical sites in Tanzania. Formed some 2.5 million years ago, the crater's also referred to as Africa's Eden. It's a stunning ecosystem, home to over 25,000 large mammals. 
It's also the home of some important historical sites in Tanzania, including the Olduvai Gorge.
Riding down into the caldera of this collapsed volcano feels a little bit like going back in time. Way back. You might expect to see dinosaurs, but the lions and elephants own the land, and the Maasai tribes people coexist with them. 
This is one of the few places where the traditional lifestyle of the local people hasn't been altered much by the modern world. It's a fantastic place to see, but you'll never feel like more than n outsider.
Accessible tours can be arranged to visit the crater. You can also enter, and remain in, your own vehicle. Allow a full day for your visit.
Hours of Operation: 
3. *Ruins of Kilwa Kisiwani
This ancient city was once one of the most powerful trading ports in East Africa. Located on an island off the coast of Tanzania, Kilwa Kisiwani was a bustling center of commerce during the Middle Ages. 
A main attraction is the Great Mosque. Walking under the remaining domes of the enormous coral and wood structure is a surreal experience. You can almost hear the whispered prayers of past worshipers. 
It's hard to even imagine the wealth and manpower that would have been necessary to construct this muslim temple or the surrounding buildings.  
These incredible ruins offer visitors a glimpse into all of its past glory. Find it about 5 hours from Dar es Salaam. 
Kilwa Kisiwani is reached by chartered boat, and requires a guide from the Kilwa Island Tour Guides Association. Plan at least 4 hours for this. 
This site is not wheelchair accessible
Hours of Operation: 
There are no set hours, however boats run only during daylight.
4. Dar es Salaam
Tanzania was once a German colony, and there is still a great deal of traditional German architecture from this era scattered across the country. The capital city of Dar es Salaam, in particular, is teeming with memorials from this period. 
The old German urban design still characterizes the city today. Sights like St. Joseph's Cathedral and the Old German Boma, as well as City Hall,  give visitors some insight into what life was like in Tanzania during those colonial times.
Start at St. Joseph's Cathedral on Sokoine Drive. Nearby you'll find Old Boma and other sites.
The stark contrast of buildings like the Old Boma, sitting in the shadow of much taller, more modern architecture, emphasizes the changed world like few things can.
Dar es Salaam is definitely a city that straddles the past and the present. Attending a service at the gothic-looking St. Joseph's is a great way to slip into the past.
It can be wheelchair accessible, but watch for broken sidewalks. Curbs will also be difficult to maneuver.
Hours of Operation:
As this is simply a tour of the city, there are no set hours. 
5. Ujiji
Located on the western side of Lake Tanganyika, Ujiji was a historical ivory trading post and one of the main markets for slaves in the East African slave trade. 
The historical sites here offer visitors an insight into the abhorrent time when slavery was practiced in Africa. There is a small museum in Ujiji.
The town really is best seen with a guide – it's their commentary that brings the site to life. Without it, the area doesn't seem to have much to offer. A guide will tell you about the role the area played in the slave trade, and you can drive the road where the slaves began their journey.
This is also the place where explorer Henry Stanley discovered that missionary and explorer Dr. David Livingstone was alive and well. I think most of us have heard the famous words quoted, "Dr. Livingstone, I presume?". These words were uttered in Ujiji. A monument was built here to commemorate their meeting.
Located in the Kigoma-Ujiji District of the Kigoma region of Tanzania, 95 km southwest of Kasulu. Plan to spend a half day looking around.
Accessibility is difficult on the rough ground, but possible.
Hours of Operation (museum):
Holidays and weekends  9 am – 6 pm

Monday – Friday                8 am – 6 pm
6. Lake Natron and Engaruka Ruins
This occasionally red-coloured lake is believed to be one of the oldest lakes in Africa. It was once a thriving center for trade and commerce. 
The historical Tanzanian sites here include well-preserved human footprints, left on the shore of Lake Natron some 5000 – 19,000 years ago. As well, you'll find the ruins of the mysterious ancient village of Engaruka.
Engaruka dates back about 500 years, and contains some of the most important Iron Age sites in the country. The village was once home to a farming community that developed an ingenious and advanced cultivation and irrigation system.
The site includes remnants of stone houses, terraced hillsides, and canals. You can explore the ruins of this unique site and learn about the history of the Engaruka people who once called this place home. 
For reasons that no one has been able to discover, the village occupants abandoned their homes at the end of the 17th century. Therein lies the mystery. 
Maasai tribes people will be at the Engaruka site during the day, and will offer tours. There is no set price, but don't be afraid to bargain. It's part of the fun, and you will still get a bargain.
Lake Natron is located 136 km northwest of Arusha, and the village is on the road to the lake. Plan to spend most of the day here.
Wheelchair accessible tours are available.
Hours of Operation:
7. *Kondoa Irangi Rock Paintings
This stunning series of paintings is located in central Tanzania. Some paintings date back at least 19,000 years and are still used by local tribes in traditional ceremonies today.
The area consists of rock shelters with hundreds of multi-colored paintings depicting various animals such as lions, elephants and wildebeest. These ancient paintings provide a unique glimpse into the lives of the people who lived in this area thousands of years ago.
The paintings themselves are fascinating, but my favourite part is looking out over the valley from the rocks. The views are amazing! Don't forget to look up from the art work and check them out.
Located about 20 km north of Kondoa town. Be prepared to spend the day here. 
Not wheelchair accessible
Hours of Operation:
8. *Mount Kilimanjaro National Park
This well-known peak is one of the most famous sites in Tanzania, and features prominently in local legends. 
It's also home to some fascinating historical sites, including the large Maasai village of Olpopongi, where visitors can get an insight into traditional African culture and history. It has gotten a bit scrubbed and touristy, but is still an interesting experience that shouldn't be missed.
If you will be climbing the mountain – not for your average weekend hiker – you'll see Tanzania's glaciers, or so I'm told! 
But even if you're not up for the full climb, a day hike part way up is an amazing adventure. It will take around 5-7 hours, and you'll get to hike through the lush rainforest, and maybe see Colobus monkeys in the trees. 
Not wheelchair accessible. This is a full day excursion. If you do the day hike, you might want to allow for a second day to come back and explore.
The park is located 44.5 km north of Moshi.
Hours of Operation:
Gates are open daylight hours
Historical Sites in Zanzibar, Tanzania
9. The Old Fort
The oldest building in Stone Town, the Old Fort has been a prison, railway terminal, ladies club, and amphitheatre. Built by the Portuguese and later rebuilt by the Omani, it's now home to a restaurant, shops, and a cultural centre. 
It might be tempting to just wander around the outside, but the magic is inside. I recommend taking one of the short tours inside the Fort. It's a lot more interesting when you know its history. Or at least do a little research before you go!
Visitors can explore artifacts from centuries ago. The amphitheatre still exists, and is the headquarters of the Zanzibar International Film Festival.
Wheelchair accessible. Plan 90 minutes here.
Located on Mizingani Rd, Stone Town.
Hours of Operation:
10. Kidichi Persian Baths
This intriguing site is located near the village of Kidichi, just outside Stone Town. Built in 1850 by the Sultan for his wife Scheherazade, it was the first public bathhouse in Zanzibar. 
It is now a popular spot to see the early bathing pools and massage tables, and to imagine the days of the Sultan. It doesn't take much effort to picture yourself on the set of Arabian Nights.
These baths are a historical site of Tanzania that are definitely worth the visit.
Not wheelchair accessible. You can spend 60 – 90 minutes at the baths. The Kidichi Persian Baths are often included as a part of spice tours from Stone Town. This is ideal, as it can be a bit tricky to find on your own.
Located  2 km east of Kidichi, near Stone Town.
Hours of Operation:
Sundays and holidays    8:20 am – 4:30 pm

Lunch (closed)                 8 am – 2 pm

Monday – Saturday         8 am – 4:30 pm
11. The Slave Market Memorial
The last legal slave market operating in the world, this market closed in 1873. This was thought to be one of the largest slave markets in the world. 
A visit to the memorial of this horrific time in history, unveiled in 1998, will make you look at humankind a little differently.
It's located near the Anglican church, and was built in the spot where enslaved people were disciplined. It's a sobering site to visit, but I encourage you to stop and pay your respects.
Wheelchair accessible. Plan to spend about 30 to 45 minutes.
Located on Tharia St, Stone Town at the Anglican Church
Hours of Operation:
12. The Palace Museum
Originally home to Sultan Seyyid Said, the palace was destroyed, rebuilt, and still houses a great deal of royal memorabilia. Portraits and water closets, for example, still exist here. 
The building is an opulent example of the blending of the Omani, Portuguese, British, and native Swahili influences of the past few hundred years.
The Palace Museum is preserved today with an eye toward displaying the Omani influence, in particular, on Zanzibar. The remaining paintings and furniture are a walk through the past, to a time when money was plentiful and the occupants indulged themselves to an extravagant extent.
These days it is home to an impressive historical museum, where visitors can peruse the remaining artifacts, and gain an insight into the grandeur of historical Zanzibar. Check it out – it's the Zanzibar of your dreams.
Wheelchair accessible. Set aside about an hour here.
Located on Mizingani Rd, Stone Town
Hours of Operation:
Weekends and holidays  9 am – 3 pm
Monday – Friday                 9 am – 6 pm
13. Mercury House
While it may not make its way into a history textbook, Freddie Mercury's childhood home is a site music fans won't want to miss. Queen's frontman spent his early years on the island, and memorabilia is on display outside the home to celebrate this fact.
In spite of Freddie's lifestyle – an extremely controversial issue on an island that is 99% Muslim – the house has become a monument to the singer and the band. In fact, his lifestyle is never publicly acknowledged in Zanzibar.
Wheelchair accessible. Spend about 20 minutes checking out the memorabilia.
Located on Kenyatta Rd
Hours of Operation:
*UNESCO World Heritage Sites
A few tips for visiting historical sites in Tanzania
Always behave respectfully at historical sites

Tanzania is a very conservative nation. Men and women should keep knees and shoulders covered when visiting these sites.

If you get the chance, speak with the locals! They are very friendly, and can be full of information. Be sure to greet each person, not just the person you're speaking to.

Ask permission before taking a photograph of local people.

Do NOT engage in any form of PDA while in Tanzania.

Always take your reusable water bottle with you. One with a filter is best, as you won't find potable tap water.
In Conclusion: Historical Sites in Tanzania

So there you have it – a list of 13 must-see historical sites in Tanzania that will make your trip unforgettable! From ancient ruins to historical artifacts and traditional villages, there's something here for everyone to enjoy.
These are just a few of the historical sites in Tanzania that you won't want to miss. There are so many more worth exploring, from ancient mosques to modern museums. Get ready to explore the historical wonders of East Africa, and don't forget your camera. Happy Travels!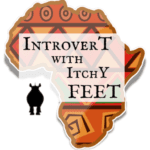 Deb Hendricks, of Introvert with Itchy Feet, is a passionate traveller and writer who has been exploring the world for decades. She fell in love with Africa the first time she visited, and still finds it to be one of the most exciting, vibrant places on earth. Deb loves sharing her experiences of the continent, and hopes that they will encourage others to explore its wonders. She is also an advocate for sustainable and responsible travel, determined to help protect the places and the wildlife she loves through her writing. Deb hopes to inspire others to explore the world with open eyes and hearts.
https://www.the-backpacking-site.com/wp-content/uploads/2023/01/1024px-Gereza_at_Kilwa_Kisiwani.jpg
768
1024
Deb Hendricks
https://www.the-backpacking-site.com/wp-content/uploads/2018/08/the-backpacking-site-1.png
Deb Hendricks
2023-01-11 01:54:03
2023-03-15 16:59:41
13 Must-See Historical Sites in Tanzania