What do you think of when you think of Thailand? Is it the incredible beaches, the lush green jungles, and fascinating culture? This is what comes to mind for most visitors. Yet, hidden beneath all that is a landscape eager for company. So, consider skipping the tourist hotspots and  hitting the trails to do one of the best hikes when you're in Thailand next. But, finding trails while traveling can be difficult. Luckily, I've done all the dirty work for you already. Enjoy.
Tiger Cave Temple Trail
Incredible views and one of the most sacred temples in Thailand? Can I count you in?
Less of a hike and more of a climb, this is one of Thailand's top spots to visit. To make it easier for yourself, find accommodation in Krabi Town.
At the bottom of the mountain, you can explore the Tiger Cave temple, which has an intriguing story. After that, begin climbing the 1,260 steps to the top.
But all this hard work is worth it when you arrive at the top.
The tropical forest extends in all directions. The tree-covered mountains jut up and down like they're playing an eternal game of whack-a-mole. 
In the distance, you see the azure waters of the Andaman Sea meet the mainland, and tiny islands dot its waters.
If you're looking for the best time to go, aim for the late afternoon. Foreigners and locals alike rave about the sunsets from the summit of Tiger Cave Temple Mountain.
There are many mesmerizing sunsets in Thailand, but this one ranks up there with its best.
Hike Details
Length: .5 miles
Difficulty: Easy
Getting to the trail
From Krabi Town, you can take a bus or rent a motorbike. It's around a 15-minute drive from the center of town to Wat Tham Seua (Tiger Cave Temple).
You can find the start on Google Maps here.
Ton Kloi Waterfall Hike
For this hike, you'll head to Khao Sok National Park. An interesting fact about this park is the oldest evergreen forest in the world covers it.
And wildlife and plant life thrive in this environment.
This hike is an out-and-back hike that takes you along the Sok River. Along the trail, monkeys hide in trees, birds fly from branch to branch, and greenery erupts from the ground.
At the end, you can dive into the chilly waters at the base of the Ton Kloi waterfall to reward yourself for a job well done.
The trail has a few hills that are easy to handle initially. But, about halfway through the hike, the path becomes more difficult. There are guides you can book to navigate you through this section.
If you're unsure of your navigational skills, I recommend a guide for this section.
Hike Details
Length: 8 miles
Difficulty: Moderate
Getting to the trail
Accommodation is plentiful near Khao Sok National Park, and it's easiest to book a stay at a place nearby to fully explore the park. From there, you can enter Khao Sok National Park at the main entrance ($9 entrance fee). 
From there, follow the road down to the Khao Sok Park HQ. There's a bridge where you cross the Sok River (it has a sign that says Ton Kloi Waterfall Nature Trail) until you arrive at the trailhead.
You can find the start on Google Maps here.
Doi Suthep Monk's Trail
Doi Suthep is located right next to Chiang Mai. In fact, it towers over the city like a behemoth, keeping watch for any intruders. But, trails make this behemoth a trekker's playground.
Tropical forests surround you like a wet blanket, blocking out any sunlight trying to find its way to the forest floor. 
Yet, throughout all this, you will find a well-maintained trail system.
The Monk's Trail is one of the most popular hikes in Chiang Mai. The hike is well-marked with orange flags and takes you to Wat Pha Lat, a temple built in the 14th century.
After the temple, you'll head to a viewpoint that provides you with a vista you won't forget. After this, it's back to the starting point to finish the hike.
Tip: The hike itself isn't strenuous, but you'll be traversing over rocks and roots. So, bring proper footwear and avoid sneakers. And get plenty of water; the Thai heat will add to the difficulty.
Hike Details
Length: 4 miles
Difficulty: Easy
Getting to the trail
To find the trail, follow Suthep Road to the end, which is near Chiang Mai University. Keep going forward and turn right at the following intersection. It will head toward the rear entry of the Chiang Mai Zoo.
From here, keep your eye out for a large tower (painted red and white). Here's the start of The Monk's Trail.
You can find the start on Google Maps here.
Doi Luang Chiang Dao
We arrive at the only hike that requires a guide — the Doi Luang Chiang Dao trail. Being the third-tallest peak in Thailand, this hike is for experienced hikers. Hence why a guide is necessary.
You can't book a guide on the day of the hike, so you should book in advance (at least one day if it's not high season). Also, there's a daily visitor limit of 150 people, so it's best to secure your spot as soon as possible.
And that spot will be worth it as you reach the summit. Mountains extend in all directions, rolling up and down like ocean waves. But they truly shine at sunset/sunrise. Colors fill the valleys, providing a borderline religious experience.
The best place to stay is in Chiang Dao itself or Chiang Mai, about an hour and a half from the mountain.
If you're looking for one of the best hikes in Thailand, Doi Luang Chiang Dao is with the best of them.
Hike Details
Length: 7.5 miles
Difficulty: Moderate
Getting to the trail
If you're staying in Chiang Dao, you simply have to drive to the entrance of the Chiang Dao Wildlife Reserve. From here, meet your guide and enjoy the trek!
If you're staying in Chiang Mai, you can rent a car/motorbike to drive to the Chiang Dao Wildlife Reserve entrance. Rental motorbikes run from $3-15 per day depending on the size. Car rentals range from $10-$30. 
Otherwise, you can get a taxi to drive you to the entrance (around $25-$35).
You can find the start on Google Maps here.
Phuket's Manik Mining Trail
This is a hike you're not going to find on other blogs — I can promise you that. I didn't discover this trail, but I've run/hiked it so many times I could do it with my eyes closed. 
And the Manik Mining Trail is one of the best hikes in Phuket.
This hike starts near Manik Dam in Phuket — you can find the dam in the north-central part of the island. It's an out-and-back that takes you up above the dam, where you get an incredible view over the island's northern and southern parts.
You can even see Radar Hill and Big Buddha on a clear day!
Most people don't think of hiking when they visit Phuket. Instead, visitors choose Phuket's world-famous beaches and sky-blue waters. But, you miss out on the side of Thailand that most tourists don't see.
Don't be one of those tourists.
Hike Details
Length: 7.5 miles (a little over 3.5 miles one-way)
Difficulty: Moderate
Getting to the trail
Finding this trail will be easy. Head to Manik Dam (one of three dams on the island). Once you arrive, you can park in the dam's parking lot. Head east on Sawatdirak Road until the road starts to go uphill. Here you will see a dirt road that veers off on the left side. 
Follow that trail until it comes to a three-way split — one going left, one going straight, and one going right. Follow the trail that goes right (and slightly uphill). This is the start of the hike.
You can find the start on Google Maps here.
Best Hikes in Thailand – Final Thoughts
While Thailand is a well-known backpacking destination, it's less known for hiking, but that's the beauty of it. As you hike, you'll have the trails to yourself. So, take it slow, and enjoy the sights and sounds surrounding you. But you should get there quick. You won't have them to yourself for much longer.
To ensure you have a great hiking experience in Thailand, be sure to get the AllTrails app before you go. The app has an extensive list of the best trails for hiking in Thailand, with reviews from other hikers to keep you up to date on the latest trail conditions. You can filter by trail difficulty, length, and suitability and download trail maps to help keep you on track even when you're offline.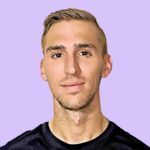 Kyle is the owner/author of the Travel Runner, where he writes about his two biggest passions: traveling and trail running. When he's not writing, he's usually found on the trails or in a plane seat figuring out if it's actually possible to run around the world.
https://www.the-backpacking-site.com/wp-content/uploads/2022/04/doi-chiang-dao-g2e8630273_1280.jpg
853
1280
Kyle Cash
https://www.the-backpacking-site.com/wp-content/uploads/2018/08/the-backpacking-site-1.png
Kyle Cash
2022-04-19 06:10:42
2023-05-24 16:57:25
Top 5 Best Hikes in Thailand