Living La Vida Loca? Sorry, Ricky Martin, it's all about the Pura Vida ("Pure Life") in Costa Rica. And the best way to experience this is by visiting the multitude of national parks — 28 in total. And, because the country's so small, it's easy to visit many of them in a short trip. 
Before you Go: To ensure you have a great hiking experience in Costa Rica, be sure to check out the AllTrails app. The app has an extensive list of the best trails for hiking in Costa Rica, with reviews from other hikers to keep you up to date on the latest trail conditions. You can filter by trail difficulty, length, and suitability and download trail maps to help keep you on track even when you're offline.
So, let's dive into the best hikes in Costa Rica for your next visit.
The Catarata del Toro Waterfall Hike
About two hours outside San Jose is a towering waterfall you won't want to miss.
As you hike, tropical rainforests engulf you like a pig-in-a-blanket. There are a few viewpoints you'll pass before arriving at the waterfall. Snap some pictures along the way before you descend to the waterfall itself. 
If you were thinking this was an ordinary waterfall, you'd be wrong. This waterfall is an astounding 270 feet high, and it sits inside the crater of a now-extinct volcano. The impressive waterfall alone makes this one of the best hikes in Costa Rica.
Because this waterfall isn't as visited as other sights, you'll experience wildlife living undisturbed by civilization. Hummingbirds, butterflies, and more zip from tree to tree as you wander the trail.
So, take your time and enjoy the experience; it's sure to be good.
Hike Details
Length: 1 mile
Difficulty: Easy
Getting to the trail: The start of the hike is located between San Jose and La Fortuna. Two hours driving from San Jose, this trail is easily accessed for anyone staying in the capital. The closest town is Bajas del Toro, which is a good starting point. You can find the start of the trail on Google Maps here.
Rio Celeste Hike
Timing is essential to this hike. It's straightforward, and signs are posted to help you stay on the trail. But, to experience the magic of what makes this one of the best hikes in Costa Rica, you'll want to visit during the dry season — from December to April.
Why go during this time?
When it rains, mud mixes into the water and turns it a dark brown. But, when it's a clear day, the water turns to Cool Blue Gatorade, and it's beautiful.
Whether you get to catch the blue waters or not, the hike itself is full of flora and fauna for you to observe. Snakes, birds, and rare plants litter this hike, so keep your eyes peeled for any animals or plants who may be hiding just out of view.
Hike Details
Length: 4 miles
Difficulty: Moderate
Getting to the trail: Rio Celeste is located inside Tenorio Volcano National Park. The closest town is Bijagua de Upala. However, trips can be arranged from La Fortuna, a more popular option for visitors to Costa Rica. La Fortuna is 29 miles from the national park.
You can find the start of the trail on Google Maps here.
La Leona Madrigal Trail
National Geographic labeled Corcovado National Park as the most biologically intense place on the planet. And it contains a plethora of hiking options. 
So, you're sure to have a close-up experience with various wildlife, making this one of the best places to go hiking in Costa Rica.
What type of wildlife exactly? Tapirs, monkeys, jaguars, and eagles are some animals you're sure to see on your hike.
I recommend the La Leona Madrigal Trail if you're looking for a hike that will give you a dose of all that this park has to offer.
This out-and-back trail will take you along the coast, where you can enjoy the stunning beaches of Costa Rica. But that's not all. It also takes you inland to the jungles, so you can live out your inner Indiana Jones.
You can book overnight stays in the park, which will give you an immersive experience in the wild. Or, you can stay in one of the nearby towns for easy access. The closest towns are Puerto Jimenez and Drake Bay.
Hike Details
Length: 6 miles
Difficulty: Moderate
Getting to the trail: The trail begins between Carate Mixeo Wildlife Refuge and Playa Madrigal, located on the southern end of Corcovado National Park. You can follow National Route 245 to easily access the area.
You can find the trail start on Google Maps here.
Mistico Arenal Hanging Bridges
The area around Arenal is known for it's many hiking options. A shorter hike near the Arenal Volcano offers a more accessible way to experience the cloud forest. But that doesn't mean it's not still full of novelty and intrigue.
The Mistico Arenal Hanging Bridges hike consists of 15 total bridges, six of which are hanging. As you navigate the forest, you'll get fantastic views of the volcano and the occasional visit from monkeys, birds, and other wildlife.
This hike would be excellent to pair with another hike near the Arenal Volcano — which are plentiful.
I'd recommend the Los Tucanes hike, a 2.5-mile hike across hanging bridges and lava fields. Wildlife fills Arenal National Park, so you'll encounter unique animals on this hike.
Hike Details
Length: 2 miles
Difficulty: Easy
Getting to the trail: Mistico Arenal Hanging Bridges Park is located on the northern side of Arenal Volcano. From La Fortuna, it's about a 30-minute drive via Route 142. The park contains a large parking lot, so renting a car is an excellent option.
You can find the start on Google Maps here.
Cerro Chirripo
Up for a more significant challenge? How about climbing to the top of the tallest mountain when hiking in Costa Rica?
This one isn't for the faint-hearted, as it's over 12 miles one way. That doesn't sound bad until you add over 7,000 feet of elevation gain. Yeah, this one is going to challenge you.
But, you don't have to do it all in one day. Most people choose to do a two or three-day option. Three miles away from the summit, most hikers will stay at the Crestones Base Camp lodge.
Once you reach the top, though, you're greeted with views out over Costa Rica — from the Caribbean Sea to the Pacific Ocean on each side. It is easy to see what makes this one of the best hikes in Costa Rica – especially for experienced backpackers who are looking to get off the beaten path.
Hike Details
Length: 24 miles (round trip)
Difficulty: Difficult
Getting to the trail: To get to the beginning of the trail, you will start in the nearby town of San Gerardo de Rivas. Booking a stay in this small town is an excellent option so you can have easy access at the beginning and end of your hike. From there, it's a short drive to the park entrance.
You can find the start on Google Maps here.
Best Hikes in Costa Rica – Final Thoughts
Costa Rica doesn't see almost two million tourists a year because it lacks options. In fact, around 80% of its visitors come to experience the staggering amount of ecology on offer.
And there's no better way to experience that ecological beauty than hitting the trails and leaving civilization behind.
You're equipped to do exactly that on your next visit with this guide to the best hikes in Costa Rica. Now go get a taste of that Pura Vida!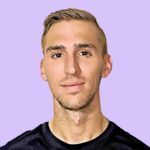 Kyle is the owner/author of the Travel Runner, where he writes about his two biggest passions: traveling and trail running. When he's not writing, he's usually found on the trails or in a plane seat figuring out if it's actually possible to run around the world.
https://www.the-backpacking-site.com/wp-content/uploads/2022/04/kyle-pearce-vuzOKtY-UOQ-unsplash.jpg
772
1920
Kyle Cash
https://www.the-backpacking-site.com/wp-content/uploads/2018/08/the-backpacking-site-1.png
Kyle Cash
2022-04-20 13:09:08
2023-05-24 16:56:24
The 5 Best Hikes in Costa Rica