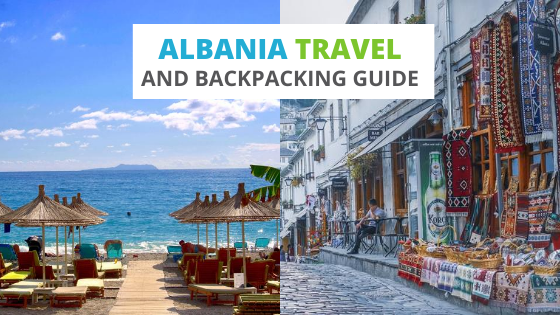 Backpacking Albania
Looking for important travel information while backpacking in Albania? Here you will find information on working in Albania, entry visas, Albania hostels, and much more.
Table of Contents
Facts About Albania
Known as the "land of Eagles", Albania is a country in the Balkan region of south-eastern Europe. It borders Kosovo to the northeast, Montenegro to the north, Macedonia to the east, and Greece to the south. To the west and south-west are the Adriatic and Ionian seas respectively. 
Albania holds a rich history going back to ancient times. It's well known for being home to the ancient Illyrians. The Albanian language is distinctly unique and difficult. Not only is it ancient, but it is also unlike other Meditteranean languages as it has its own branch on the language tree.
The country currently has a population of around 2.8 million as of the 2022 census. After decades of Enver Hoxha's dictatorship, Albania rebelled against almost 50 years of communist rule in the early 1990s. Albania is now an emerging democracy, though corruption still slows the country's progress.
Due to its damaging and pervasive stereotypes, Albania is still relatively undiscovered by most typical vacationers. It has gained much popularity for backpacking tourists in recent years, especially hiking enthusiasts. Undoubtedly due to the fascinating mixture of influences, stunning scenery, neat outdoor activities, and delicious food to enjoy, Albania's tourism will continue to expand.
Currency Lek (around 100 lek per 1 USD)
Time GMT +1
Language Albanian
Telephone Services Country Code +355
Emergency numbers Police 129, Ambulance 127 and Fire 128.
Climate in Albania
When deciding the best time to visit Albania, the weather certainly plays a role. Despite being a relatively small area of land, Albania has 6 different climates. It has coastlines along the Adriatic and Ionian seas and to the northeast lies the vast mountainous landmass of the Balkans. Weather and climate vary depending on region (particularly between north and south) and time of year. While planning your itinerary for Albania, it's important to keep in mind that not everything will be accessible during the off-season months. Make sure to check with locals on conditions before setting out.
Around the coast, the climate is Mediterranean. Winters are somewhat mild in the lowlands, with temperatures of around 4-15°C during the day and can be as low as -1 or -2 at night. In the summer, temperatures average 24°C to 39/40, and humidity can be uncomfortably high. The average rainfall is slightly heavy and higher in the north.
Things to do in Albania
When deciding the best things to do in Albania, there is an abundance of options. But here are the top bucket-list items when backpacking Albania.
Albania's long history means there is plenty of interesting architecture, ruins, and artifacts to discover, some being Greek, Roman, Byzantine, Venetian, Ottoman, and more. In the south of the country near the Greek border, Butrint is the largest archaeological site in Albania. It is a UNESCO World Heritage site and has remains stretching from the Bronze Age through to the Ottoman period.
There are many opportunities for hiking in Albania. The Tomorri Mountain Ridge in the south offers wild scenery and the Bektash (an order of Islamic mysticism) monastery is at the top. Another popular place for hiking is Theth Village, where you can stay in a guesthouse, similar to a hostel, and do day hikes to nearby waterfalls and mountain peaks.
Enjoying The Albanian Riviera
Crystal blue waters with dramatic mountains are what you'll find along southern Albania's stretch of coastline nicknamed, the "Albanian Riviera". These beaches are the pride and joy of Albania's tourism and for good reason. They are definitely worth a visit, though it can be pricey since it's the most touristy place in Albania. There are many places to camp along the coast. This is the main budget option since most accommodation caters to hotels that aren't the most budget-friendly. It is possible to visit the beach town of Himare, which is one of the easier places to get to by bus. Himare is a great budget option for visiting the Albanian Riviera because it does have a few hostels if camping isn't really your speed. 
The larger beach town of Saranda does have a few hostels and good bus connections to the capital. Nearby is the famous Ksamil beaches, though it is very touristy, expensive, and man made. I'd suggest visiting the natural Mirror Beach (Pulëbardha Beach) instead.
Make sure to drive through Llogara Pass on the way to the Riviera. The road might make you a bit car sick but the views are worth it!
Discovering Northern Albania
Most travelers head south to the Albanian Riviera, unfortunately neglecting the hidden gem that is the north. Also known as 'Ghegaria', northern Albania holds a special culture when compared with it's sister in the south. Not only do the northerners speak the Albanian dialect of Geg, but there are cultural differences too. One example of this is when the Ottomans invaded, many northern tribes resisted the colonization by going deep into the mountains. You can visit these villages today, where these brave people preserved their culture and religious independence for themselves and future generations.
The largest city in the north, Shkoder, is a great example of Albania's ancient past, as it's one of the oldest continuously inhabited cities in the Balkan region. Close by, Rozafa Castle is one of the largest and most impressive castles in Albania. This ancient structure has truly stood the test of time and now houses a small museum that displays Shkoder starting from artifacts found from the Bronze Age till recent times. There are many other cool things to do in Shkoder too, before setting off to hike in the Albanian Alps, otherwise known as the Accursed Mountains.
Take Part In Adventure Activities
There are so many fun activities to do in Albania, some paid and some not. If you're on a very strict budget, you can explore caves and waterfalls all around Albania. There are so many, you can find them everywhere! Another cool free spot is to visit the "hot springs" near Permet. I use the term hot loosely because it's more of just warm, but they are still nice and supposed to have healing properties. It's best to go in colder months as it will feel warmer for obvious reasons.
If you have a bit more room in your budget, I would suggest going white water rafting. A very popular spot is near Berat, you'll find many guides there. You can go ATV riding or horse riding in many places, which is a great way to see the countryside. If you're not afraid of heights, there's also a neat ziplining place near Tirana. 
Learn About Albania's History
Because of Albania's complex past, there are a lot of quirky (what some consider as annoying) things that often don't make sense to outsiders. I'd highly suggest taking a day or two when you first arrive to check out some of the museums in Tirana, the capital. Places like the National Historical Museum, the House of Leaves, and Bunk'Art2 will give great perspective into what Albania and the Albanian people have endured not that long ago. These first few days will also help you get your bearings. There are a lot of great hostels in Tirana to stay at, which is important because the workers will help you get adjusted and answer questions – bus timetables, weather conditions, etc.
Unique Activities in Albania
Since popular places in Albania can get crowded during tourist season, it is wise to reserve tickets and activities ahead of time. GetYourGuide sells entrance tickets to museums and landmarks at face value so you can avoid the lines and save that precious time for more exploring.
Viator is another popular travel website that helps you book things to do in Albania. They work directly with local tour operators in Albania, so you won't have to scour the internet or roam around town trying to find the best deal.
How to Find Cheap Flights to Albania
Direct flights to Albania can be expensive depending on where you are traveling from. It may be better value to fly to Corfu and take the short ferry to Albania, or even fly into Podgorica, the capital of Montenegro, located close to the northern border.
In order to find the best flights to Albania we recommend using a few well-known flight comparison search engines. These websites offer powerful search options, like entering flexible dates and airports in order to find the cheapest flight to Albania.
Our go-to flight search engine is Skyscanner, which we love for its extremely flexible search options. Our favourite way to get travel inspiration is their "Everywhere" feature. Simply enter "Everywhere" as a destination, and it will then list all available flights from your departure city in order of price. This also works when entering the entire country of Albania as your destination. Skyscanner will search all possible airports in the country in order to find the cheapest option.
Kiwi is another new favourite flight search engine among savvy travelers. Kiwi works by combining flights from different carriers in order to get the best deal. Also, if there is a better ground or ferry option for the route you're searching, Kiwi will include that in the search results. On average, we have found the cheapest flights to Albania with them compared to the other websites out there.
Mother Teresa International Airport is located 16 miles northwest of the capital city of Tirana. There are buses that run to and from the city center, leaving every hour. If you have an extremely late or early flight, you will need to take a taxi. You can contact Green Taxi via Whatsapp or use the Patoko app (similar to Uber).
There is also the Kukes international airport, a new addition to a small, rural town in northern Albania. Currently, there aren't many flights going in and out but they should be adding more soon, hopefully giving for affordable options.
Other ways to get to Albania
It is not possible to enter the country by train, as there are no connections. Coaches travel to Tirana from Istanbul (Turkey), Athens (Greece), Sofia (Bulgaria), and Tetovo (Macedonia). Ferries serve several ports, including Durres from the Italian ports of Ancona, Bari, Brindisi, and Trieste.
How to Travel Around Albania on a Budget
Buses are the standard modes of transport for how to travel in Albania on a budget. Timetables and pick-up spots can sometimes be hard to determine depending on where you are. When in doubt, check with locals, it can be hard to find correct, up-to-date information online.
Bus travel in Albania
Within the country, most people travel by furgons, private minibuses which go to destinations around the country. Sometimes there is a timetable and sometimes not. Long-distance buses are more likely to have set times and buses that do smaller trips might simply leave when they have enough passengers. The largest hub for buses is the Tirana bus station, located on the outskirts of the city. You can find buses going all over Albania from this station. Prices have risen recently so what is shown online might not be accurate.
Train Travel in Albania
There is no train travel in Albania. There are tracks from Shkoder heading south but it is not an active line.
Driving in Albania
You may also want the flexibility to stop in smaller towns between the major cities. If you decide you want to rent a car in Albania, you can use DiscoverCars to compare offers from the major car rental agencies in the region.
Driving in Albania can leave some a bit shocked if you are used to driving in Western countries. It can be unpredictable, but the main thing to remember is that there are no rules (besides the speed limits). You can expect people to not use turn signals, so just be aware and drive defensively and you'll be fine. 
Roads can be poor in rural areas, so if you plan to go somewhere remote you will need a proper rental vehicle, not a city car. Make sure to get the rental company's number so you can call if you have any issues on the road. If you do have problems, Albanians are hospitable and will help to the best of their ability even if there's a language barrier.
Ferries in Albania
Ferries are commonly used to travel around Albania since it's made up of hundreds of miles of coastline and a multitude of islands. 
Ferries link major coastal towns and ports like Vlorë, Durrës, and Sarandë. They have different daily schedules depending on the season. Ferry Scanner provides further information and the schedules for the local ferries in Albania.
Backpacking Tours in Albania
Though part of the fun of backpacking Albania is exploring on your own, there are situations, especially when venturing off the tourist trail, when it does make sense to go with a guide or a small group. 
G Adventures is another great option for organized travel, but with a smaller group. It's a great choice for anyone backpacking Albania alone who would like to meet up with like-minded travellers. It's also a practical option for exploring places where you need an experienced guide, like a long hiking adventure or visiting a place well off the beaten path. You can choose from different styles of small group tours like active, wellness, hiking trips, 18-30somethings, and more. Their most popular trips which include Albania are their 9-day or 15-day Adriatic tours spanning Croatia, Albania, and Greece.
Health and Safety in Albania
The standard of healthcare in Albania is good, but health insurance is essential. Any medication you take should be clearly labeled. Doctors and hospitals will usually expect payment in cash, though some newer, more modern places use cards. The level of medical care can vary. Tirana has many private hospitals with excellent care and top specialists. Medical proffesionals working in private care in Albania usually have a good level of English.
If you plan on going to a public hospital, it maybe difficult as they are understaffed and might not have the best English level. I'd recommend bringing an Albanian friend with you so there's no miscommunication.
Along the Kosovo border, there may be landmines. It's perfectly safe to be in that region, though it's best to stick to marked trails and have a guide if you choose to leave the village or towns.
As with travel to all other countries abroad, it is vital that you get travel insurance before you leave for Albania. Even for short trips, our go-to travel insurance provider is World Nomads, which is also recommended by Lonely Planet, HostelWorld, and other major travel companies.
What vaccines are required to travel to Albania
You will need several vaccinations before leaving for Albania. Everyone should be inoculated against Hepatitis A as well as have a current Tetanus-diphtheria vaccination and Measles, Mumps, and Rubella for those born after 1956. If you are planning to travel widely and eat anywhere other than major hotels and restaurants, Typhoid and Hepatitis B inoculation are recommended.
Is tap water safe to drink in Albania?
Water is not safe to drink in many parts of Albania, especially the coastal areas. The government states that it is up to standards, but many people report side effects. It's not based on bacteria but that the water has too many chemicals from improper treatment. Boiling the water will do nothing. When in doubt ask the locals about where you are.
Entry visa requirements for Albania
Most European nationals, UK citizens included, will not need a visa to enter Albania (for a list of requirements for other countries see the embassy website). You will need a valid passport.
Visa requirements for Albania can vary widely depending on your country of origin and can change over time. To avoid any unpleasant surprises, be sure to check the latest visa requirements while you're still planning your trip.
Foreigner work permits and backpacker jobs in Albania
Albania's economy is still struggling from the past. Many Albanians are unable to find work and are leaving to look for it elsewhere. The average income is $250-300, which can be difficult for people to live on. Prospects for visitors can be limited, though not impossible.
Volunteering in Albania
Volunteer travel is a great way to explore Albania on a budget while also giving back. Typically, you'll work on the project a set number of hours per week in exchange for free accommodation, and sometimes other perks such as free food, free bike rentals, and more. 
If volunteer work in Albania sounds like something you want to do, it's best to do it via a reputable agency. An agency will help screen volunteer programs and hosts in Albania to make sure you have support every step of the way.
Volunteer work in Albania can be organized through the WorldPackers agency, and you can use promo code BACKPACKING10 to save $10 on your membership. WorldPackers can connect you with volunteering opportunities in Albania with NGOs, hostels and homestays, agricultural or wildlife experiences, and more.
Albania Hostels and Budget Accommodation
Within Albania's cities, hotels are easy to find and prices are generally low, starting at around 8 Euros for the most simple. They are usually clean and staff should speak English and often other European languages. Guesthouses are also a common budget option for rural destinations. They do cost more than hostels on average, but they usually include meals.
We have had good experiences finding hostels in Albania on HostelWorld. They have the largest inventory of hostels worldwide, and with over 10 million reviews and ratings from other travellers, you know exactly what to expect.
Another good way to find accommodation in Albania is by checking booking.com. You'll find hotels, homestays, hostels, and other unique accommodations. They have the most reviews and advanced filtering of any accommodation-booking site, so you'll be sure to find a great place in your budget. Many of the places on booking.com also offer free cancellation, which takes the pressure off the planning phase of your trip to Albania.
If you are backpacking with another travel companion, we highly recommend booking a rental via VRBO. With a vacation rental in Albania, you'll have more space, your own kitchen, and you'll get a better feel for how the locals live. Plus, the cost of a vacation rental can be split among your group, oftentimes making it cheaper than doing individual hotel rooms. 
If you're looking to save even more money while backpacking in Albania, there are plenty of creative ways to get free accommodation in exchange for work. For example, one of our favorite ways to stay in amazing locations for free is by signing up as a petsitter with Trusted Housesitters. The site connects responsible animal lovers with petsitting opportunities in Albania and all over the world. It's a win-win for both sides – travellers can stay in amazing locations for free, and homeowners can rest easy knowing that someone is watching over their place.
And lastly, CouchSurfing is a great community that connects travellers with local hosts in Albania. You can stay for free with verified hosts, who will usually take some time to show you around the local spots.
Useful Links for Backpacking in Albania
---
There you have it, the ultimate Albania backpacking guide. We hope you have found all the information you need for backpacking around Albania.
Next up:
---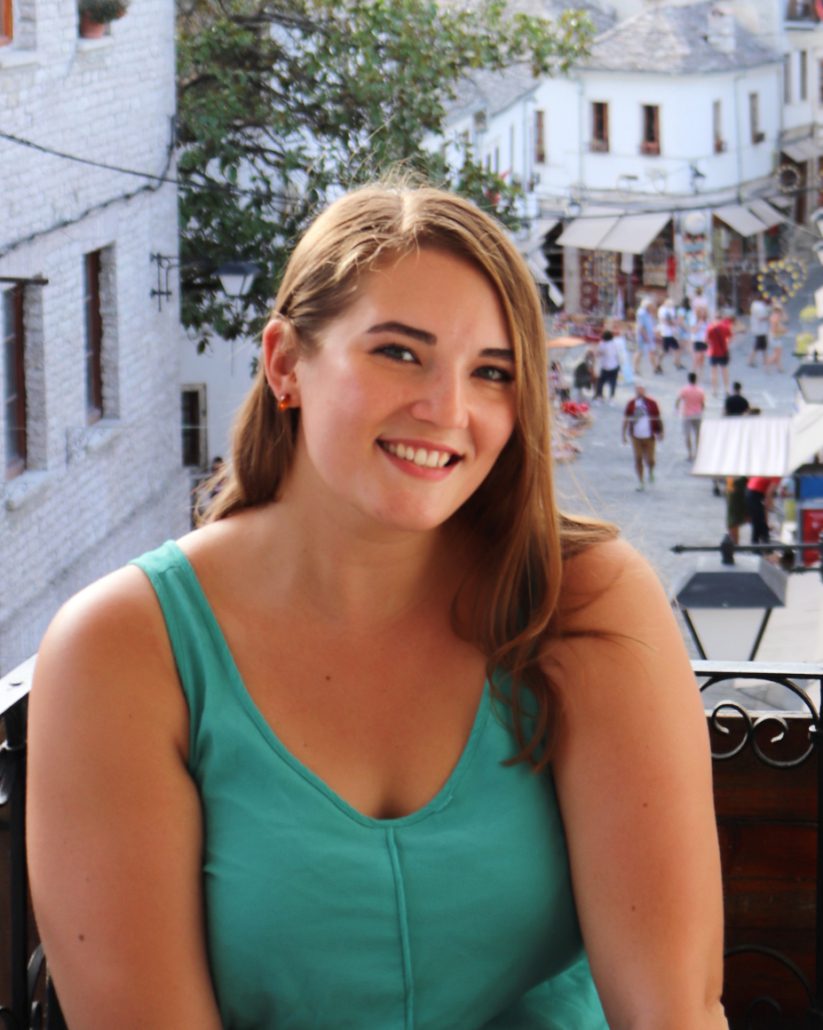 Author's Bio: This guide was written with help from Maria Perrett, a travel blogger behind Maptrekking, a site dedicated to slow travel and work exchange tips. After falling in love with the Balkan region of Europe, she founded Northern Albania, where she is based full time.