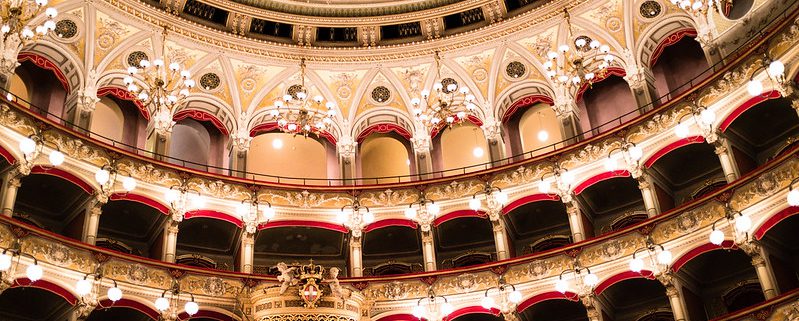 Getting out of the country can allow you to experience more of what the world has to offer, giving you an authentic look into how different people live, as well as the history they come from. Should you decide to go to Italy, you might already have a list of things you might like to see.
One aspect you might want to consider may be to visit the opera at least once. Whether you are already a lover of classical music, or simply like to try new things, this can allow you to experience some brilliant, strong voices and hear a story at the same time.
Be prepared
While some opera performances may be ongoing, others might only be available for a short amount of time. Due to this, it might be a little harder to get tickets the closer it gets to those performance dates. This may mean that, by waiting until you arrive, you either cannot buy tickets or have to sit apart from your companions.
If you wish to see Opera in Verona, you may instead benefit from booking this before you go. As a general rule, you may have more seating options available to you the earlier you book. This can also allow you to better plan out the rest of your stay.
Putting safety first
Travelling abroad can come with a number of dangers. Therefore, you might want to prioritize your safety above all else. Should you be travelling alone, or even have your concerns while travelling with others, you may want to adapt your plans to make you feel more secure.
For some people, this might mean ensuring you are back at your accommodation by nightfall, especially if you aren't confident in manoeuvring around a foreign place. While a number of opera performances occur in the evening, you may also be able to find some that are scheduled for the afternoon. Known as matinee performances, these can allow you to still experience the wonders of opera and still be able to leave long before it gets dark.
Consider your dress
Although dress codes for the opera may not be as formal as they were a few centuries ago, this can still be a good opportunity for you to dress up, look nice, and enjoy an afternoon or evening dedicated to culture. While you may not need to spend a lot of money on designer gowns or suits, looking smart can be important.
That being said, should you wish to dress more casually, you may be able to do so. However, you might find that some items, such as mini skirts or tank tops, look out of place within this venue. Some people might find that dressing to look elegant can add to their experience of viewing an operatic performance, especially if they haven't been before.
When spending time in Italy, it can be a good idea to venture out of your comfort zone and take in experiences that you may not have had the chance to do when at home.
https://www.the-backpacking-site.com/wp-content/uploads/2023/03/47192305142_979e79ccf3_c.jpg
533
799
Monica W.
https://www.the-backpacking-site.com/wp-content/uploads/2018/08/the-backpacking-site-1.png
Monica W.
2023-03-01 23:51:17
2023-05-11 17:08:43
Cultural Vacation: Tips for Attending the Opera in Italy