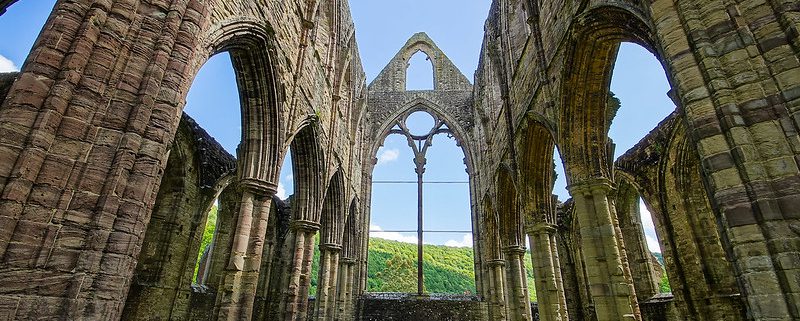 Bristol is a thriving city, full of culture and history. It's also extremely well-placed in southwest England for some excellent day trips. In this guide, we'll look at some of the most beautiful places you can visit in the region and some super fun activities you can try out. So grab your bags and get ready to explore as we look at the best day trips from Bristol.
Bath
Bath was famously the home of Jane Austen, but even if you're not a fan of literature, you'll still get something out of a trip to this charming town.
One of the biggest landmarks in Bath is the roman baths where you can find the ruins of a public bathing and socialising complex used by the Romans over 2,000 years ago. There's an onsite museum to give you more information about the archaeological site and you can also take an audio tour.
If you want to try out some bathing for yourself, head to the nearby Thermae Bath Spa, England's only thermal spa where the natural hot waters can work wonders for your health.
You can get to Bath by train several times throughout the day, including direct trains that will get you there in no time. While you're there, don't forget to stop at one of the many chic coffee shops or visit the Jane Austen Center.
Cardiff
It takes less than an hour to get from Bristol to Cardiff, making it a perfect day trip from Bristol. As the capital of Wales, it's full of great activities to fill your day.
First on your agenda should be the National Museum Cardiff, a free museum and art gallery all about Wales, including botany, zoology, and geology.
You should also visit Cardiff Castle, a medieval castle that sits at the heart of the city. Inside, you can explore the castle towers, visit the inner keep, and explore the courtyards.
Before heading back to Bristol, finish the day off with a little trip down to Cardiff Bay where you'll find a huge range of bars and restaurants overlooking the marina as well as the millennium centre where you can catch an evening show.
Cheddar Gorge
Cheddar Gorge is located about 30 kilometres from Bristol and makes an excellent day trip, it was voted the second greatest natural wonder in Britain (source).
If you love history, wildlife, or nature – or you simply have a sense of adventure – you should plan to spend a few hours here the next time you're in the area.
It is a natural landmark where you can view gorgeous caves and cliffs, but it also includes exhibits to help you learn about long-ago ancestors.
Even better, you can go rock climbing or explore the caves on your own if you'd like to spend a little more time there.
Weston-super-Mare
If you're looking for one of the best day trips from Bristol using public transport, you can take the train from Temple Meads to Weston-super-Mare in about 30 minutes.
This lovely seaside town is one you won't forget, in part because it offers something for everyone. Included in the perks of visiting the town are quiet walks over Sand Bay, lively Punch and Judy shows, and a nostalgic pier.
You can also visit their impressive helicopter museum for lovers of flight, and don't miss the Weston Sand Sculpture Festival if you're there during the summertime.
Weston-super-Mare is home to a playhouse, theatre, several museums, and beautiful gardens. It also offers attractions such as arcades, fudge factories, eateries, and a go-kart track, making this a very fun place to visit.
Tintern Abbey
Located just over the border from Bristol in Wales, you can get to Tintern Abbey in around 30 minutes if you drive, or in roughly 2.5 hours by bus or train. Visiting the Abbey as well as the Wye Valley is one of the most beautiful day trips from Bristol.
The abbey was founded in the early 1100s and since then, it has changed a bit. Even from afar, the structure is nothing short of extraordinary, and as long as you wish to see something interesting, you can walk on the grounds and experience something new. The natural beauty it offers never fades, and it's especially fun for people who love history.
The odd thing is that Tintern Abbey wasn't really regularly tended to until the early 1900s, but since then it has been well taken care of and therefore, you can enjoy its magnificence today whenever you visit. Just the sheer size of the structure will surprise you.
Salisbury
In just over an hour by direct train, you can take a day trip from Bristol to the nearby city of Salisbury.
The city is home to Salisbury Cathedral which is famous for holding the best-preserved copy of the Magna Carta, attracting tens of thousands of visitors each year.
And make sure you spend some time wandering the old city centre where you'll find quaint little buildings and a mixture of architecture dating as far back as the middle ages.
Longleat Safari Park
Longleat is a drive-through safari park located just an hour away from Bristol so it makes for a perfect family day trip.
It opened in 1966 when it was the first park of its kind outside of Africa. Here, you'll have the chance to see tons of safari animals, including giraffes, tortoises, lemurs, sheep, ostriches, zebras, and so many others. You can enjoy a boat cruise around Half Mile Lake or visit the monkey temple, which is nothing short of extraordinary.
Even better, you can stop and have a snack, buy souvenirs, or even schedule a wedding or other special event on the grounds. In other words, you won't just be driving around looking at animals up close if you visit this attraction. There is a lot more to do.
The Cotswolds
The Cotswolds are only 50 miles from Bristol and can be reached in around an hour on a good day. It is an area located in Central South-West England known for its stone-built towns and villages made with iconic Cotswolds stone.
Some of the best places to visit in the Cotswolds are Chipping Campden, Broadway, and Cirencester.
Of course, you can get out and enjoy the rolling countryside too where you'll find wildlife walks and manor houses dotted among beautiful landscapes.
Day Trips from Bristol – Final Thoughts
Whether you live in Bristol or are just visiting, it's well worth exploring off the beaten path with one of these many day trips from Bristol. From countryside towns to natural wonders, there is plenty to discover!
https://www.the-backpacking-site.com/wp-content/uploads/2023/01/18485533790_873a91f711_c.jpg
531
800
Monica W.
https://www.the-backpacking-site.com/wp-content/uploads/2018/08/the-backpacking-site-1.png
Monica W.
2023-01-04 19:06:42
2023-03-15 16:49:44
8 Best Day Trips From Bristol in 2023