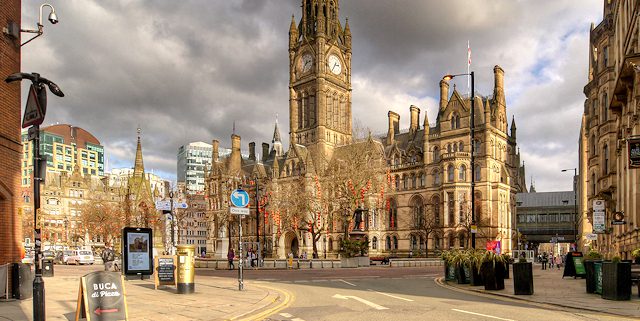 Are you planning a trip to Manchester? The northern city of Manchester boasts a wide range of attractions to explore. However, if you are looking for a unique experience, you should take a look at these top 5 hidden gems in Manchester, which should definitely be added to your trip itinerary. 
1. The Hidden Gem Church
A Manchester hidden gem list would not be complete without the actual Hidden Gem Church, which is formally known as St Mary's Catholic Church. It was built in 1794 and was quickly established as the symbol of the parish church. The hidden gem became a beacon of beauty in the middle of Manchester's poorest areas. 
The church got its name after it was restored in the 1800s, which involved installing the beautifully carved altar that still stands today. You can pop into the church if you are by Lincoln Square in the city centre and take in all of its beauty, or you can even attend a mass. 
2. The City of Manchester Distillery
One of the best but underrated places to visit has to be the Manchester distillery, which was actually the first distillery ever built in the city of Manchester. If you're a gin lover, you can enjoy the UK's original Gin Experience or attend the Gin School to find out more about the gin-making process and, of course, try a few tasters.
Rum and vodka connoisseurs may prefer the rum and vodka experience, or you can even create your own spirit to suit your tastes. If you are planning a group trip, you can start your night out here with your friends or family and move onto some of Manchester's amazing bars. 
3. Fletcher Moss Park and Botanical Gardens
Manchester may be known for its industrialisation, but that doesn't mean you won't find any greenery. If you're looking to get in touch with nature during your trip, you should head to Fletcher Moss Park and Botanical Gardens, where you can enjoy some quiet time away from the city or even a relaxing picnic in between attractions. 
Fletcher Moss Park is completely free to visit and is open from dusk 'till dawn, so you can explore the 90-acre park any time you want. For a guided tour, you can join the Health Walk, which is held every Monday except for bank holidays and lasts for around an hour and a half.
This will help you get to know your locals, and you can enjoy some complimentary refreshments at the end of such a picturesque walk. 
4. The Washhouse
If you want to explore Manchester's nightlife scene, you should definitely make a reservation at the ever-unique Washhouse. From the outside, it looks like a traditional laundrette; however, once you venture inside, you will find a hidden doorway to a secret cocktail bar. 
The Washhouse is an exclusive cocktail bar that is frequented by locals who are in-the-know. Here, you will find an eclectic range of cocktails, an impressive house music playlist and even disco toilets. If you're planning a trip to The Washhouse, make sure you book in advance to avoid disappointment. 
5. Afflecks
Manchester is known for its fast-fashion scene. However, if you are looking for a unique shopping experience, you should take a trip to Afflecks. This is a well-known shopping emporium filled with some of the best independent traders, including vintage retailers, fancy dress specialists, and even tattoo artists. 
Afflecks is located in the city's Northern Quarter which is just around the corner from some of Manchester's most popular bars, so you can enjoy a drink or two after a full day of shopping. 
---
Now, you know where all the hidden gems are located, you should add them to your list and start planning the rest of your trip. This could include applying for your visa if you need one, booking accommodation, or checking what the Manchester weather is like.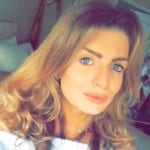 Heather Barrigan is a Political Correspondent at ImmiNews, specializing in outreach and the creation of engaging and informative immigration-related content.
https://www.the-backpacking-site.com/wp-content/uploads/2021/08/5692415_c0d38f6c.jpg
481
640
Heather Barrigan
https://www.the-backpacking-site.com/wp-content/uploads/2018/08/the-backpacking-site-1.png
Heather Barrigan
2021-08-18 14:48:17
2022-01-09 09:42:43
Top 5 Hidden Gems in Manchester Off the Beaten Path