London is one of the most vibrant, exciting cities in the world, with so many incredible things to see and do. However, there are plenty of other fantastic places in the south of England that are also definitely worth visiting. Many of these make easy day trips from London by train. Here are some of the very best.
Oxford (or Cambridge)
Home to a world-famous 1,000-year-old university, beautiful medieval buildings, cozy cafes, atmospheric pubs, and more Harry Potter filming locations than you can shake a wand at, Oxford is a wonderful place to spend a day.
The centre of town is fairly compact and walkable. Highlights include the Radcliffe Camera, the Bodleian Library, Christ Church College,
Turf Tavern, the Pitt Rivers and Ashmolean museums, as well as the Sheldonian Theatre, Botanic Gardens, and Magdalen College.
For the best view in the city, and to see why Oxford is known as the "City of Dreaming Spires", climb the tower of the Church of St Mary The Virgin.
Alternatively, why not visit the other equally-famous university town, Cambridge. (Or "the Other Place", as Oxonians like to call it.
Cambridge is smaller than Oxford, with slightly fewer "sights", but an equally captifying atmosphere. Famous places to visit in Cambridge include the Fitzwilliam Museum, the Bridge of Sighs (named after the bridge in Venice), the Mathematical Bridge, King's College Chapel, and "the Backs" – an iconic and beautiful area that separates some of the university's colleges with the river Cam (hire a punt for the best views).
The South Downs
There are many excellent walks in and around London. However, if you'd prefer to spend a day hiking in the English countryside, head for the South Downs National Park. This range of hills passes through the counties of East Sussex, West Sussex and Hampshire, and has some of the finest scenery in southern England.
It's a beautiful place, with gently rolling hills, picture-postcard green fields, ancient woodland, and meadows of wildflowers. From many viewpoints, you can see all the way to the coast and out to sea.
There are many excellent walking trails passing through the South Downs. Two of the best known are the South Downs Way and the Monarch's Way. These are both long-distance hiking routes, but several sections make excellent day walks that are easily doable on a day trip from London by train.
A classic route is from Hassocks to Lewes, via Ditchling Beacon. Both Hassocks and Lewes have a station with direct trains to/from London.
Another great option is the walk from Seaford to Eastbourne, via the famous "Seven Sisters" cliffs.
Brighton
Brighton is a popular seaside town on the south coast of England.
Famous for its long pebbly beach and party atmosphere, Brighton is a great place to visit throughout the year. In the summertime, the long, mild evenings draw crowds of locals and visitors alike to the seafront. Here you can enjoy friendly festival-like vibes and a drink or two as you watch the sunset over the English Channel.
Other places to visit in Brighton include the iconic Royal Pavilion and Brighton pier, complete with a traditional amusement arcade and mini-theme park. Wander through the narrow alleyways of the Lanes, an area close to the seafront that's full of pubs, bars, restaurants, vintage shops, and independent boutiques.
Brighton is known for being a very progressive, open-minded place. Brighton Pride is arguably the UK's most popular international Pride Festival, and the city has a large LGBTQ+ community.
There's also a vibrant creative scene here, with a range of music, theatre, art, film, and literature festivals throughout the year.
Brighton is particularly easy to explore as a day trip from London by train. There are usually at least 2-3 direct services per hour to/from several London stations, and the journey only takes 60-70 minutes.
Windsor Castle
Located just outside London and accessible by train, Windsor Castle is one of the Queen's three official residences. It's also the largest and oldest continually-inhabited castle in the world.
The castle is located on top of a hill and can be seen for miles throughout the surrounding area. It has many imposing towers and battlements, immaculately manicured courtyards, and more than 5,000 acres of grounds.
One of the most striking things about Windsor Castle is its size. It's truly massive, with over 1,000 rooms. You can visit many of these, including the richly furnished state apartments (full of priceless artwork by painters such as Rembrandt), and the Royal Family's luxurious private apartments.
The castle's gothic St George's Chapel has a beautiful vaulted ceiling and contains the tombs of many former British monarchs, including Charles I and Henry VIII. (For anyone interested, this is also where Harry and Meghan were married.)
If you can time your visit to coincide with the Changing of the Guard (at 11 am), this is worth seeing. A colourful and symbolic daily ceremony marks the formal changing of the castle's guards. It's full of pomp and tradition, complete with a marching band.
Don't miss a walk through the extensive grounds too. The best – and most iconic – view of Windsor Castle can be seen from the Long Walk, a 2.6-mile tree-lined avenue that leads up to the castle.
Margate & Whitstable
The Victorian seaside town of Margate has recently become popular again with a wave of regeneration and gentrification.
Today, the town is full of hipster coffee shops, vintage shops, trendy bars selling craft beer and natural wine, and inventive restaurants and galleries. The Turner Contemporary gallery is well worth a visit, as is Crate, an artists studio and creative space housed in a former printing factory.
Also worth checking out, the alternative-themed amusement park Dreamland has several fun rides and also hosts a range of live music.
A few miles along the Kent coast, Whitstable has a totally different feel to Margate. More upmarket, here you'll find several smart restaurants and many fancy holiday rental properties.
Take a walk along the Whitstable seafront, past the rainbow-coloured beach houses, maybe stopping to chat with one of the vendors selling freshly caught oysters, mackerel, and other local produce. If you have time, pop in for a drink at the Old Neptune pub, a local institution located right on the beach.
It's easy to visit both Margate and Whitstable as a day trip from London by train. Both towns have good rail connections with the capital, and the train only takes 20 minutes between the two.
Bath
Home to an incredible ancient Roman bathhouse, the city of Bath has some of the most beautiful architecture in Britain.
The famous Roman baths were built 2,000 years ago on top of a natural hot spring. Mineral-rich water rising from the ground was channelled through an impressive system of pipes and chambers to create a spa complex with several heated rooms and thermal pools.
It's one of the best-preserved ancient bathhouses in the world, and definitely worth a visit.
Sadly, you can't take a dip in the Roman baths in Bath. However, the same natural hot spring water flows into the modern Thermae Bath Spa, where you can enjoy a luxurious pampering experience complete with a stunning rooftop pool.
Other sites not to miss in Bath include the Royal Crescent (a gorgeous curving street lined with butter-coloured Georgian houses), Pulteney Bridge (an 18th-century bridge lined with shops), and Bath Abbey (a beautiful medieval church).
For a great view over the city, try hiking the Bath Skyline, a 6-mile circular trail passing through ancient woodland and meadows.
Bristol
Arty, edgy, and wonderfully unconventional, Bristol is one of the most liveable cities in the UK. At only 1.5 hours away from central London by train, it makes a perfect day trip.
Bristol is known for its attractive harbour, vibrant arts scene, rich history, quirky alternative culture, and the friendliness of its locals. It's also the proud birthplace of the famous street artist Banksy, whose works are found throughout the city.
Clifton, a smart residential area of the city, is definitely worth a visit. Here you'll find beautiful large Victorian and Georgian houses, green parks, boutiquey shops, and independent cafés and wine bars. From the famous Clifton suspension bridge, there are wonderful views across the Avon Gorge.
For a grittier take on the city, take a walk around the Stokes Croft area, home to a range of excellent pubs, artists' studios, and fantastic international eateries.
Planning Your Day Trip from London by Train
The price of your ticket can vary wildly depending on the time, and how far in advance you book. For the cheapest fares, it's best to book as far in advance as possible. If you're travelling between Monday and Friday, try to book "off peak" trains (i.e. departing between 9:30 am and returning after 7 pm), if possible.
It's quick and easy to compare and book tickets online using thetrainline.com.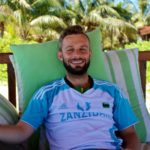 Alex Tiffany is a personal travel planner and the founder of Just Go Exploring, the ultimate resource for adventure and off-the-beaten-track destinations.  Alex is a former corporate lawyer and lifelong travel enthusiast on a mission to make adventurous travel accessible to all.  When he is not exploring the hidden-away corners of our beautiful planet, Alex is a keen violinist, hiker, reader, and daydreamer. 
You can follow Alex on Instagram: @just_go_exploring.
https://www.the-backpacking-site.com/wp-content/uploads/2022/04/7-Bristol.jpg
800
1200
Alex Tiffany
https://www.the-backpacking-site.com/wp-content/uploads/2018/08/the-backpacking-site-1.png
Alex Tiffany
2022-04-26 14:27:40
2022-07-14 07:29:06
Day Trips From London By Train