There has been a rise in demand for trying out adventure sports in recent years. Normal getaways are turning into adventure vacations, and we could not have been happier! People are pushing themselves out of their comfort zones to make memories of a different kind.
Trekking is one such adventure sport. The youth, especially, has started coming in groups of friends and family to experience life in the mountains and feel its thrill. Two of India's most popular trekking terrains include Himachal Pradesh and Uttarakhand.
The Himalayas have changing topography. It enables adventure lovers to trek from lush green meadows to snow-capped summits. The beautiful landscape of the terrain and its distinct, rich culture and wildlife attracts trekkers worldwide. The climate, too, experiences massive changes in temperature throughout the year.
Himachal Pradesh is no less than a trekker's paradise. You can choose from various treks, depending on your fitness level, trekking experience, and time at hand. Some treks in Himachal Pradesh include Hampta Pass Trek, Bhrigu Lake Trek, Pin Bhaba Pass Trek, and Rupin pass trek.
Uttarakhand, also known as 'Devbhoomi,' is equally enticing for a wandering soul. Located in the northern part of India, Uttarakhand ranges from Garhwal Himalayas to Kumaon. This vast expanse of land ensures breathtaking views, rich biodiversity, and challenging terrains.
Just like in the case of treks in Himachal Pradesh, this region also allows you to select from various treks. Some treks in Uttarakhand include Valley of Flowers National Park Trek, Har Ki Dun Valley Trek, Kedarkantha Summit trek, and Kuari Pass trek.
Four best treks in Uttarakhand
1. Valley of Flowers National Park Trek
Duration- 6 days
Located at an altitude of 14,100 ft, the Valley of Flowers is one of the best Himalayan treks. In 1982, the valley got declared a National Park due to its rich biodiversity. The meadow lies nestled between the rugged Himalayas and Zanskar ranges, and true to its name, is a paradise for nature lovers.
Unlike other treks in Uttarakhand, you can enjoy this 38 km trek best in the monsoon months of July and August. The rain brings in fresh blooms and increases the beauty of the verdant meadows, allowing the trekker to bask in nature's goodness.
Major attractions include Nanda Devi Biosphere Reserve, Hemkund Lake, Shri Hemkund Sahib Gurudwara, Joshimath, Govindghat, and Ghangria village. The difficulty level of this terrain is easy to moderate with very few steeps and lows, making it ideal for beginners with decent stamina and physical fitness. Avid trekkers also enjoy this trek in Uttarakhand.
2. Har Ki Dun Valley Trek
Duration- 7 days
Trekking in the Himalayas is always an experience to remember, cherish and savour. The Har ki Dun Valley Trek or the hanging valley is no exception. Many adrenaline enthusiasts get attracted to this 47 km long trek for its cultural history and diverse topography.
The Garhwal Himalayas offer a dynamic landscape compromising pristine rivers, rugged terrains, alpine meadows, quaint hamlets, and dense forests. The valley stands at an elevation of 11,700ft, and the journey leading to it is of spiritual importance.
Highlights of the trek include glaciers like Jaundhar and Swargarohini, Bandarpooch, Borasu Pass, Morinda Lake, Kalanag, and close interaction with locals residing in the villages of Sankri, Osla, Saud, Seema, and Taluka.
The trek is accessible all year round, but the best time to visit is April to November, especially in summers and post-monsoons. It is a moderate to difficult trek, and you will need to work on your fitness at least a few months before the trek. You will have to cover long stretches each day.
3. Kedarkantha Summit trek
Duration- 6 days
Located at an elevation of 12,500 ft., Kedarkantha Summit Trek is one of the best Himalayan treks. It exposes you to the lesser-known parts of Uttarakhand, beautiful campsites, tiny hamlets, and the rich lifestyle of the people dwelling in them.
This 20 km stretch is within the territory of Govind Pashu Vihar National Park, and so you will be able to spot quite a bit of Himalayan wildlife here. It is a moderate to difficult trek. The region receives generous snowfall from November to March, making it an absolute favourite among snow lovers.
However, one can trek this region at all seasons. One of the most striking factors of this trek is the panoramic view of the mountain peaks from the summit—Kalanag, Dhauladhar, Swargarohini, Gangotri, Bandarpooch, and Yamunotri, to name a few. The village of Sankri and the Juda ka Talab campsite also deserve mention.
4. Kuari Pass trek: Lord Curzon's Trail
Duration- 6 days
Located at an altitude of 12516 ft, the Kuari Pass Trek is among the best treks in Uttarakhand. Named after its discoverer, Lord Curzon, this trail is perfect for beginners and seasoned trekkers. This 22 km short trail introduces you to the essence of trekking and the wonderful gifts of nature.
It is suitable for beginners, too, as the grade of difficulty ranges from easy to moderate. The trail moves from vast thick forests of rhododendrons and oaks to lush meadows and beautiful campsites. Both the campsites, Khulla and Chitrakantha, have jaw-dropping backdrops.
Dronagiri, Nandagiri, Neelkanth, Changbang, Mukut Parbat will take turns to greet you on your journey. Other trek highlights include Auli, Gurson Bugyal, Dhak village, Gulling Top, Tali Forest Base camp, etc. October to December and February to April are ideal times to visit this rugged terrain.
Four best treks in Himachal Pradesh
1. Hampta Pass Trek
Duration- 5 days
Located at the height of 14,010 ft. on the Pir Panjal range, Hampta Pass Trek is one of the best treks in Himachal Pradesh. This 28 km crossover trek takes you through the various shades of nature and explores the unknown.
The journey starts from the lush Kullu valley, and then moves further towards Lahaul and deserted Spiti to reach the Rohtang Pass. Hampta Pass falls in the middle of this route but leaves trekkers in awe of its alluring scenery and dynamic trail.
Forests, water streams, meadows, vast expanses of pure land, wildflowers, and rugged mountains; you name it, and the Hampta Pass trek has it. Other takeaways of this trek include Chandratal Lake, Sethan village, Hampta village, and wonderful campsites at Chika, Balu ka Ghera, Shea Goru, and Chatru.
You can go on this trek in Himalayan trek anytime between Mid-June to Mid-October. The difficulty level is easy to moderate. Beginners, as well as experienced trekkers, can enjoy it.
2. Bhrigu Lake Trek
Duration- 3 days
The Bhrigu Lake falls under the easy treks in Himachal, despite being a high-altitude lake standing at 14,010 ft. It is also regarded as one of the best lake treks in Himachal Pradesh, as it offers a splendid view of Dhauladhar and Pir Panjal ranges and peaks like Seven Sisters and Hanuman Tibba.
This 25 km trek comprises alpine meadows, thick forests, quaint hamlets, and staying nights at cozy campsites. If you visit Vashisth, you can also take a dip in its hot water spring. You cannot do this trek in the winter due to harsh weather. Stick to May to October, but try and avoid the monsoon season, as heavy landslides occur. It is an overall easy trek.
3.
Pin Bhaba Pass Trek
Duration- 7 days
Located at an altitude of 16,100 ft, the Pin Bhaba Pass Trek is one of the most loved crossover treks in Himachal Pradesh. It connects the picturesque Bhaba valley with the deserted Pin valley.
The landscape in this trek changes every moment, but the Bhaba River flows throughout. It is a difficult trek as it requires trekkers to push their extremes while crossing river bridges and trek through screes, glaciers, and moraines.
Kafnu, Mulling, Kara, Pushtirang, and Mangrungse are some of the wonderful campsites that this trek offers, along with the stunning views of Hansbeshan Peak, Tari Khango, Pin Bhaba Pass, and Nimish Khango.
You witness a striking contrast of green and brown on this 112 km Himalayan trek that makes it an unforgettable experience. June to September is the best time to go on this Himalayan trek, as monsoons make this trail look like Switzerland.
4. Rupin pass trek
Duration- 8 days
The Rupin Pass has a surprising element in every nook and corner, a favorite among the crossover treks in Himachal Pradesh. The journey takes you from Dhaula in Uttarakhand to Sangla in Himachal, exposing two distinct cultures.
The variation in the landscape and the challenges that come with it make this 52 km trek difficult. Some highlights of this trek include the untamed Rupin River, Haldi Khad, Poku Devta Temple, and beautiful campsites like Suruwas Thatch and Upper Waterfall.
The summit also offers mesmerizing views of Charang Ghati and Kinnaur Kailash. The trek is open all year round but is ideal for visiting during summers (Mid-May to June) and post-monsoons (September to October).
Conclusion
This article covers India's two most stunning trekking destinations – Uttarakhand and Himachal Pradesh. Whether you are a beginner, a seasoned trekker, or an expert, you can choose from our list of the best Himalayan treks. So, pack your bags and get ready to explore the mountains.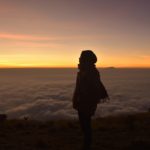 Meenakshi Majumder is a content writer at Moxtain. She has completed her graduation from Calcutta University in English Honours. she's been working as a content writer for about 2+years. She loves traveling to offbeat destinations and watching the sunrise on the lap of the mountains with a good book in her hand.
https://www.the-backpacking-site.com/wp-content/uploads/2022/01/kedarkantha.jpg
768
1024
Meenakshi Majumder
https://www.the-backpacking-site.com/wp-content/uploads/2018/08/the-backpacking-site-1.png
Meenakshi Majumder
2022-01-14 10:34:19
2022-01-23 08:48:34
The 4 Best Treks in Uttarakhand and Himachal Pradesh