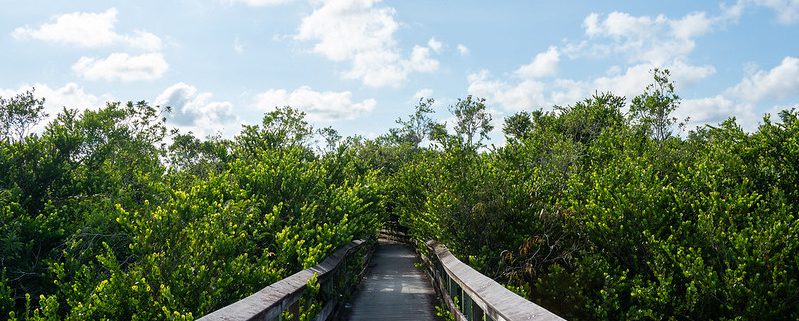 We all know Miami for its awesome beaches and fantastic cuisine. However, Miami has different kinds of hiking spots that will allow you to experience Miami off the beaten path. While you won't be scrambling up rocks or climbing hills, you'll be able to take in the unique natural beauty of Miami on these wondering hiking paths.
To ensure you have a great hiking experience in Miami, be sure to get the AllTrails app before you go. The app has reviews from other hikers to keep you up to date on the latest trail conditions. You can filter by trail difficulty, length, and suitability and download trail maps to help keep you on track even when you're offline.
In today's topic, we will be talking about 7 of the best places to go hiking in Miami. So, what are we waiting for? Let's dive straight into it!
Myres Bayside Park Commodore Hiking Trail
Distance: 7.1km
Difficulty: Easy
Located in the heart of Miami, Kenneth M Myres Bayside Park is a perfect place for short trips and outings with families. The park draws a sharp contrast between the sky-high buildings and a beautiful bay. The park is family-friendly and it also has an outdoor gym and auditorium. It has been a picnic spot for a long time now and people also enjoy riding bikes through the greenery of nature.
Speaking of best trail, the Commodore Trail holds this prestigious title. The trail starts parallel to the highway and then gradually heads to the coconut grooves. The path is made of concrete surrounded by trees and plants on both sides. As you move through the trees, the city noises fade, and you will experience a peaceful atmosphere off the beaten path in Miami. The beautiful bay also falls on this trail and if you are lucky you can also get to see some iguanas on your way. The trail is pet-friendly for dogs, but make sure they stay on a leash all the time.
Big Cypress Florida Trail- Blue Orange Trail
Distance: 24km
Difficulty: Easy
Want to spend more quality time with mother nature? How about a long hiking trip off the beaten path in Miami? Sounds great? Well, in that case, Big Cypress National Preserve should be on the top spot of your holiday list. Conserving over 729,000 acres of a vast swamp, this preserve is home to diverse flora and fauna including the endangered species, The Florida Panther. It is a lovely place to go on a scenic drive with your family. There are lots of picnic spots, swamp tours, and tons of outdoor activities along with 8 different campgrounds.
You can find many hiking and driving trails throughout the preserve with each having its own set of unique experiences. The trail that we love the most is the Blue Orange Trail Loop as it is lightly trafficked and perfect for all sorts of skill levels. The trail is covered with wildflowers and contains both tropical and temperate climate trees. You might also find some alligators in the swamp so it is recommended to take a guide with you. 
Tropical Park Tropical Park Loop
Distance: 6km
Difficulty: Easy
It's time for some lake time! Situated on a former race track, Tropical Park is a place that attracts tourists throughout the year with its scenic view. The park features three beautiful lakes and a green river bank which is home to many birds and other wildlife species. You will find many picnic tables with barbeque grills and many outdoor recreations including a sports center and boxing center. Dogs aren't allowed on the trails but there is a different dog park area.
Topical Park Loop is a beautiful place to go hiking in Miami with a beautiful view of the river and the surrounding greenery. The trail has a hill for people to run up and down and have some fun. Beside the lake, you can find raccoons, ducks, iguanas, and many other varieties of animals. The landscape is breathtaking and the view of the blue lake under the blue sky is just beyond words. People also love the food here so don't miss to check out the food trucks.
Oleta River State Park Trail
Distance: 4.8km
Difficulty: Moderate
Oleta River State Park is the largest urban park in Florida. It is situated on an oasis just around 30 minutes drive from downtown Miami. There are off-road bicycling trails, hiking trails, paddle boat trails throughout the park. If you are an adventure lover, this place is made for you! Old rustic cabins with air conditioners can also be found inside the state park. Activities like fishing and swimming are also allowed by the river. Though you won't be far from Miami, you'll truly feel off the beaten path.
Oleta River State Park Trail passes through mangrove forests and is slightly more challenging than the other trails. The trail is great for traveling away from the hustle and bustle of the city. The best part is that the trails are interconnected, so you can start from one and end on a completely different trail.  The mangrove trees also do a good job of blocking off the direct sunlight, so you don't have to carry sunscreen with you. Your pet friend is allowed to company you on this trip, but he must be on a leash on the trails.
Everglades National Park Anhinga Trail
Distance: 1.3km
Difficulty: Easy
One of the central attractions near Miami is the Everglades National Park. This national park is the third-largest national park and largest subtropical wilderness in the US. As a UNESCO World Heritage site, there are many different kinds of endangered species and wildlife in the vicinity. The landscape of this park is wonderful and you can go on boating trips to the rivers and lakes. If you are planning to stay overnight amid nature, you will also find several campgrounds in the park.
For such a large park, like Everglades, Anhinga Trail is relatively short, yet people love this trail more than any other. The trail features beautiful wildflowers and during the winter season, you can witness numerous wildlife species. You can also go birdwatching in this family-friendly tour of a lifetime. The winter season is the best time for visiting the park as the water level remains low and birds migrate to take shelter during the winters. A delight for the bird lovers!
Bill Baggs Cape Florida State Park Lighthouse Loop
Distance: 4.8km
Difficulty: Easy
Bill Baggs Cape Florida State Park is a beach park and is often considered one of the top 10 beaches nationwide. This place is historically diverse, as Cape Florida has been a symbol of revolution in the pages of history. Nowadays, the park is used as a relaxing spot for hikers or bikers who want to get off the beaten path in Miami. You can go on guided tours and explore the history of the park, or you can enjoy the lovely natural landscape. You will also find many cottages and a lighthouse in the park. 
The Cape Florida lighthouse was built around 1825 and because of its rich historical value, visitors love visiting the Lighthouse Loop throughout the year. The trail is family-friendly presenting beautiful scenarios of rivers, trees, and wildflowers. You can also take a tour of the lighthouse and also take a tour of the park by boat or kayak. Make sure you stay till the evening as the view of the sunset over the bay is stunning.
Biscayne National Park Black Creek Canal Trail
Distance: 2.7km
Difficulty: Easy
Last but not least is the Biscayne National Park. Located right in Miami, yet feeling like a world away, this park has a lot to offer starting from hiking, boating, fishing, canoeing, and lobstering as well. This place is an ideal spot for water activities and birdwatching. Biscayne National Park also has its fair share of historical importance. You can opt-out for scuba diving and explore the vibrant colors of the coral reef.
 Take a short trip along the beachside and enjoy the scenic beauty and pleasing sounds of the ocean with your family through the Black Creek Canal Trail. The trail features a short hiking trip down the mangrove lined-shore that leads to the Colonial Bird Protection area. The place has lots of resting spots and some picnic tables too. There are information panels throughout the trail which give you directions and interesting information regarding the vivid history of the park. 
Start your Hiking Adventure in Miami
Miami is one of the largest cities in Florida and also one of the most common tourist destinations. But if you're looking to experience Miami off the beaten path, you can find beautiful nature and wildlife while hiking in Miami. Enjoy your trip!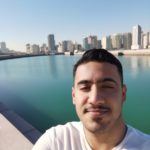 Hussain from hikersneeds.com is a passionate hiker and traveler that love the outdoor and enjoys what nature has to give, whenever he can, he loves to write and give tips & honest reviews to help others get out there and just seek more unforgettable experiences
https://www.the-backpacking-site.com/wp-content/uploads/2022/01/49548817718_022d5c673d_c.jpg
533
799
Hussain
https://www.the-backpacking-site.com/wp-content/uploads/2018/08/the-backpacking-site-1.png
Hussain
2022-01-27 13:52:34
2023-05-24 15:19:14
7 Of The Best Places To Go Hiking in Miami