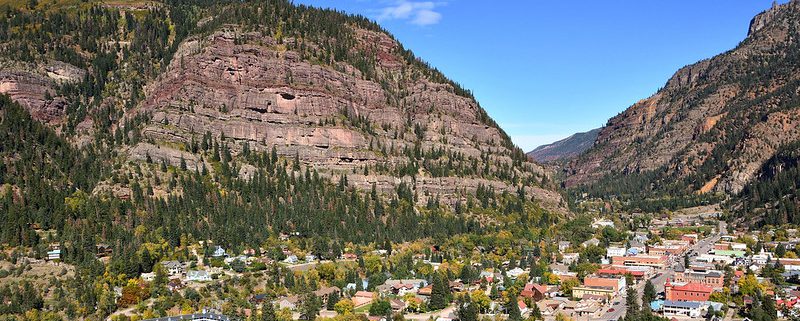 The real secret? Colorado is a hidden gem on its own. Denver is a bumping transplant town getting busier by the day, but you'd be surprised how many people never get out of the city! Check out these 8 hiking trails, all perfectly hidden gems in Colorado that will make your Colorado trip one for the books. These trails are perfect for visitors and locals looking to beat the bustle and experience Colorado's beauty.
Colorado is full of history and nature. Don't forget to Leave No Trace so we can continue enjoying these hidden gems off the beaten path in Colorado. 
Hidden Gems Hiking Trails in Colorado for Day Adventurers
Centennial Cone "Travois" Trail
Distance

: 13.0 miles

Elevation

: 2,020
Start your morning with an incredible sunset view from Centennial Cone. You may see a few runners in the morning, but this is a great hidden gem if you're looking for quiet hiking.
The Travois Trail is closed from February to June for Elk mating season, so be sure to look up open trails and dates before arriving. This 13-mile hike is dog friendly, but there aren't many creeks, so come prepared with plenty of water for you and your four-legged friends.
Blue Lake Trail near Telluride
Distance

: 10.3 miles

Elevation

: 1,794
You'll want to get to this one early – only a few parking spots are available at the trailhead!
This hidden gem in Colorado is great for hikers, campers, and cross country skiers! It's a longer hike, but the incline is gradual and not too strenuous. You'll enter the Rawah Wilderness and five miles in, you'll find yourself with incredible views of Blue Lake. Bonus: it's a great hike for dogs and if you catch it at the right time of summer, the wildflowers flourish.
Don't forget: Longer hikes require planning around weather, water, food, and directions! Make sure you're prepared for Blue Lake Trail.
St Mary's Glacier Trailhead
Distance

: 2.4

Elevation

: 1,030 
Located in Idaho Springs,  this trail is great for a day trip about an hour from Denver, Boulder, and Breckenridge! St Mary's Glacier is a popular winter hike; you might find skiers or ice fishermen enjoying the mountain along the way. Throughout the journey, the views are incredible. You won't be disappointed when you make it to the glacier!  
Be prepared for wind and temperature changes; microspikes, poles, and warm clothes are recommended as the snow sticks around for quite a while.
Parking at the trailhead is $5 cash. View the Forest Service website for closures and restrictions.
Hidden Gems in Colorado for a Weekend Getaway
Ouray, Colorado
Ouray is commonly known as the "Little Switzerland of America", so you can imagine why it'd make the list for hidden gems. 
Summer is the best time to plan a weekend getaway to this town full of gems. Ouray offers incredibly scenic views along the Million Dollar Highway, Fish Creek Falls, and Red Mountain Pass Summit. Ouray is also home to No Sulfer Hot Springs – filled with geothermal water, packed with minerals straight from Ouray Box Canyon Waterfall.
The downside? It's over 6 hours from the Denver Airport. There's no doubt it's worth the trip though! There are two smaller airports outside of Ouray, but you might have a harder time finding trips in. I would recommend checking Skyscanner to find the best option.
Imogene Pass
Distance

: 17.5 mi

Elevation

: 4734
Imogene Pass is a more strenuous hike, but you also have the option of driving! It's well known for offroading – so well known you can actually rent a jeep in town to try it out yourself.
If you enjoy crazy things, like racing your way up a giant mountain, Imogene Pass hosts an annual, 17-mile run! 
The trailhead is just 30 minutes from Telluride, a quaint mountain town filled with waterfalls, hikes, and festivals in the summer!
Strawberry Park Hot Springs, Steamboat, CO
Sometimes, you just need a weekend of pampering! Strawberry Park Hot Springs is the perfect getaway during cold months. The park has maintained nature's beauty around these Hot Springs while allowing you to lodge and soak in 104-degree mineral water. Nearby, Routt National Forest has trails for hiking, snowshoeing, and biking.
The "Train Caboose" and "Covered Wagon" are just two of the park's unique lodging for guests. They also have camping availability or, you can head to Downtown Steamboat Springs and enjoy the local dining and shopping. There is an onsight shuttle to take you to Routt and Steamboat Springs.
Hot tip: After hours, the springs are 18+ and clothing is…optional. No alcohol is allowed or available.
Strawberry Park currently requires reservations for all pools. You can reserve your spot directly on their website. 
Grand Mesa Lakes
For a snow-filled state, Colorado can get hot. To get through the hottest summer days, Grand Mesa Lakes are the perfect place to cool off. Grand Mesa holds 300 lakes and reservoirs where you can fish, hike, camp, boat, and more. It's known as the "World's Largest Flat Top Mountain" with a 10,000-foot elevation.
You'll find the drive into Grand Mesa National Forest tranquil and beautiful. The forest is home to a diverse group of wildlife like moose, black bears, and is well known for its trout fishing.
If you're not much of a hiker and need a place to stay, check out nearby hotels on booking.com.
Hidden Gem Hiking Trail in Colorado for Beginners
Glacier Gorge Trail
Distance

: 3.3 mi

Elevation

: 646
Glacier Gorge Trail is located in Rocky Mountain National Park, which can be a heavily trafficked area. I'd suggest beating the crowd and enjoying this trail at sunrise. However, Glacier Gorge Trail is not the most popular in the park but you still get spectacular views of the mountains and the lake without the crowds and strenuous hiking.
This loop is just over three miles, making it perfect for a quick trip to see the park and give you the rest of the day to explore. There is currently a fee to get into Rocky Mountain National Park so don't forget to look up entry requirements before going.
Hidden Gems in Colorado Wrap-Up
I hope you got some great ideas for your next flight. This state offers endless amounts of nature and adventures, it would take a lifetime to experience it all. Now that you have these 8 hidden gems in Colorado, it's time to start planning your trip! Hope to see you here soon!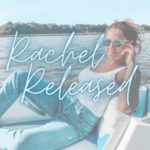 Rachel Released has been traveling domestically and internationally for almost two years now. She aims to inspire the average "I wish I could travel" mindset to the "I can travel" mindset. There might never be a perfect time to hit the road, the ideal friend or spouse to go with or the job that allows you to do so. Instead of waiting for the right time, just get up and make it happen.
https://www.the-backpacking-site.com/wp-content/uploads/2022/04/50135587868_9ab347bafe_c.jpg
555
800
Rachel Released
https://www.the-backpacking-site.com/wp-content/uploads/2018/08/the-backpacking-site-1.png
Rachel Released
2022-04-28 07:11:09
2022-07-14 07:31:56
8 Perfectly Hidden Gems in Colorado