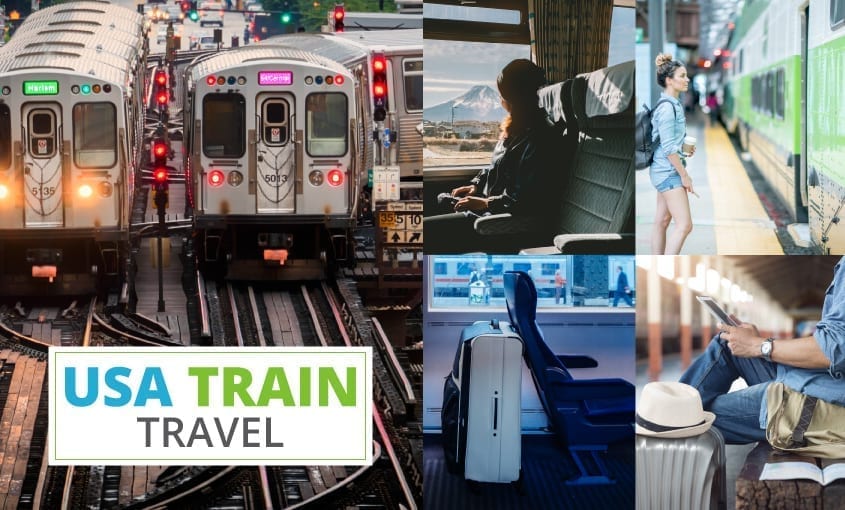 Train Travel Across USA
Other than bus travel, train travel is the backpackers most viable method of transport. Traveling by train in the US is fast and affordable and trains are well maintained and comfortable. Amtrak is the national rail company and it runs trains to a wide array of destinations. Whilst Amtrak may be more expensive than using a bus its speed gives it an advantage to some travellers.

Train Ticket Options
Amtrak offers normal ticketing for single journeys but where it really comes into its own for a backpacker or international traveller is its Rail Passes. Amtrak offers rail passes specifically targeted at international travellers that last for either 15 or 30 days and provide unlimited travel. In order to get tickets issued you generally take your rail pass and passport to an Amtrak office and a reservation will be issued for you.
Train Facilities
Amtrak offer a wide variety of facilities which vary according to the train you are on. Most trains have reclining style seats and many trains offer food services. On long distance or sleeper trains there is often sleeping accommodation available which will be priced in addition to your ticket. This sleeping accommodation is truly luxurious and gives a bed, a sink and even a toilet. There are a range of different "rooms" available right the way up to 4 bed family bedrooms.
Train Baggage Allowance
Most baggage is checked-in and carried in the baggage compartments similar to the arrangements in place for air travel. Each passenger can check-in up to 3 pieces of baggage up to a maximum weight of 23kg each. This approach to baggage means you don't have to worry about theft at all as all baggage is safely and securely stowed away.
If you are travelling with a bike, skis or other large items these can normally be accommodated provided that appropriate reservations are made in advance.
Useful Links
Amtrak's website