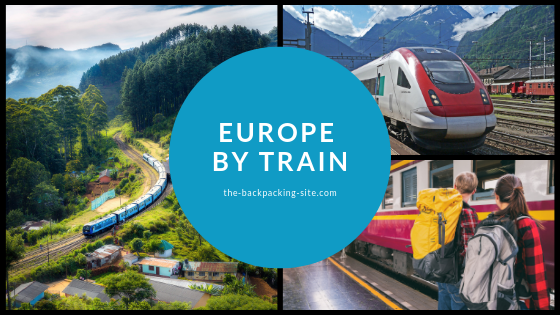 By far the most popular way to travel in Europe is by train. With high-speed trains that travel up to 186mph (300km/h), you can reach your destination in a fraction of the time that it takes by car. Train travel in Europe can even be faster than taking a flight since train stations are conveniently located in the city centre. There is no need to get to and from the airports or worry about arriving an hour before departure.
Navigating how to travel Europe by train is also a classic backpacking experience– you can enjoy watching the European countryside pass you by while you sit back and relax.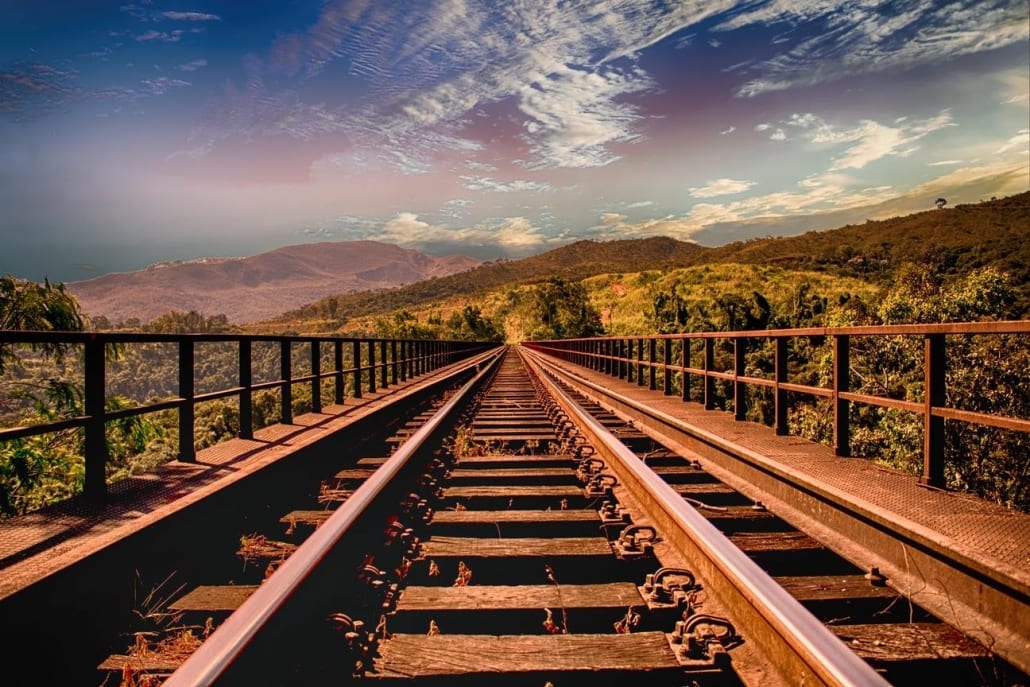 The Rail System in Europe
Despite the relatively small geographic size, each European country has its own separate rail provider. Planning an itinerary across several countries without being familiar with all of the local rail companies can be a nightmare.
The good news is that several companies seek to solve the complicated quest of how to travel Europe by train. Omio is a centralized search and booking website for all major train and bus providers in Europe. Or you can buy a Europe train pass with Eurail, which is honoured on many rail networks throughout Europe.
While the options may seem bewildering at first, our comprehensive overview will give you all the info you need to decide on the right approach for your trip.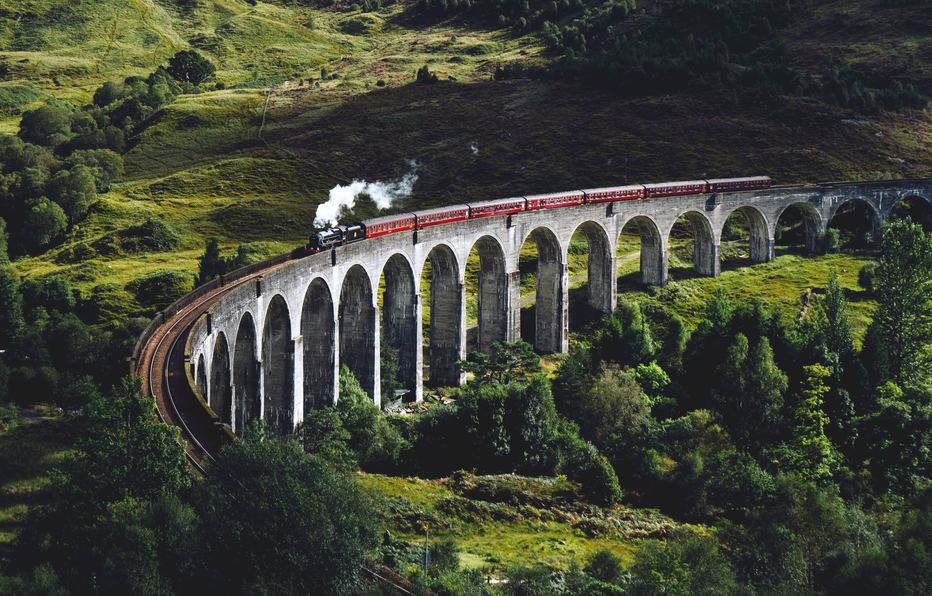 European Rail Passes
The rail pass system in Europe has been around for decades and covers most routes in 31 European countries. European train passes allow you a certain amount of train travel days within a designated timeframe throughout Europe. For example, you can buy a rail pass for 12 days of travel within a 3-week timeframe. The two options are Eurail, which is for non-European residents, and Interrail, which is for anyone who can prove they reside in Europe.
These companies offer Global Passes, Regional Passes, and even One-Country passes. Your rail pass is entirely customizable which you can explore using the trip planner on the Eurail website.
A Europe train pass is best suited for backpackers who take a lot of train journeys within a short amount of time. You'll also need to be reasonably sure of your travel plans ahead of time. When purchasing a rail pass, you have to determine how long your pass should be valid for along with how many days of train travel you will need while in Europe.
Buying individual train tickets in Europe
If your trip spans a few months, and you only plan on taking the train now and then, single train tickets will probably be cheaper than a rail pass.
Omio works with all major transport companies in Europe. You can use them to search and book train tickets online, and travel using mobile tickets in their App. One added benefit is that they show results for trains, buses, and flights, so you can decide on the best way to travel from A to B while in Europe.
Should You Buy a Rail Pass for Europe?
When deciding whether you should buy a Europe train pass for your trip, it very much depends on your plans. Generally, the rail pass is a good deal if you are doing a short Europe trip with lots of train travel.
However, the rail pass price will vary depending on the number of train journeys, the countries, and the length of your trip. Buying a rail pass doesn't necessarily get your train tickets for cheaper than face value– in fact, it can be the opposite. We recommend making some rough price comparisons before making your decision.
As an example, we did some comparison searches between Omio and Eurail:
A Eurail pass for three days of travel within three weeks amounts to $85 per journey. When we checked Omio, we were better off buying individual train tickets for these three days of train travel.
However, a Eurail pass for 12 days of travel within three weeks amounts to $45 per journey, which was cheaper than buying individual train tickets.
Long story short, if you know your approximate plans, you can do some sample searches on Omio and Eurail's site, which has a helpful trip planner to see how the rail pass price changes depending on your trip details.
Useful Sites for How to Travel Europe by Train
Next up: