Kauai is a popular destination for nature lovers and outdoors enthusiasts. From the moment you fly over the island, you'll see why Kauai is called the Garden Isle. As the greenest of all the Hawaiian islands, it's popular with visitors who are into hiking, backpacking, and exploring as opposed to people who just want to chill at a beach resort.
While it's possible to travel Kauai on a budget, costs can add up quickly, so be sure to check out this list of things to do in Kauai for free. Who knows, you might even be able to splurge on a once in a lifetime helicopter flight over the Kauai, or a sunset dinner sailing cruise around the island!
Hiking and Backpacking in Kauai
Hiking on Kaua'i offers everything from hidden waterfalls, volcanic coastlines, and tropical plant life. Hiking is an ideal activity for those traveling to Kauai on a budget who want to immerse themselves in the natural beauty of this Hawaiian island. From short paths to multi-day overnight treks, here are some of Kauai's most impressive hikes.
Ke Ala Hele Makalae
This 8-mile long pathway hugs the east coast of the island and is ideal for either biking or walking. The pathway crosses through small towns where you can pause for lunch, breakfast, or refreshments.
Kalalau Trail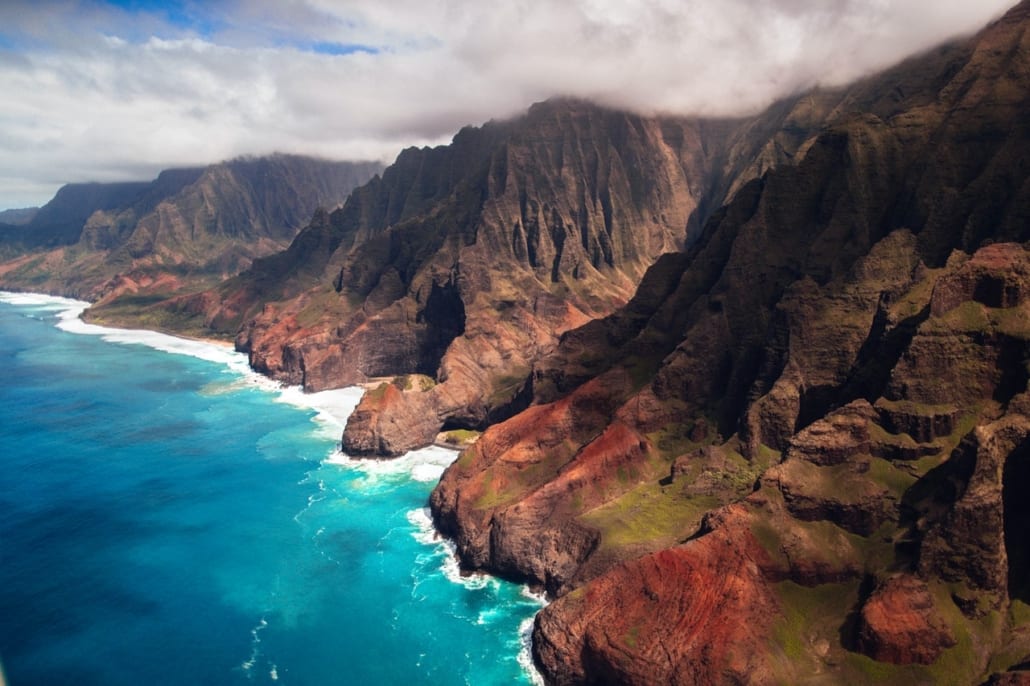 The 11-mile Kalalau Trail takes you along the Na Pali coast of Kauai from Ke'e beach to Kalalau beach. The Kalalau hike is one of the most beautiful hikes in the world through rugged terrain overlooking the churning surf below. The trail hugs the cliffs of the Na Pali coast and can be dangerous, so be careful and wear proper shoes. Most hikers complete the trail in three days with two nights of camping along the way. You are required to get a permit for backpacking along the Kalalau Trail in Kauai.
Koloa Heritage Trail
A 10-mile route takes you past areas that are important to Kauai's history like the Spouting Horn, a geyser created when the surf powers through an old lava tube. The spout reaches heights of up to 50 feet and is the source of many Hawaiian legends.
Kuilau Ridge Trail
This 2.5-mile trail is one of the most stunning trails to explore the interior of Kauai. The beginning of the Kuilau Ridge Trail is at high elevation, and as its name suggests, you'll mostly be walking along a ridge. While walking along this trail, you'll experience a real jungle ecosystem with lush ferns below and towering canopy trees above.
Maha'ulepu Heritage Trail
This 2-mile hike begins at Shipwreck Beach and takes you along the uninhabited coastline and beaches of Kauai's southern coast.
More Natural Beauty in Kauai
If hiking is not your thing, or if you need a break from walking, there are plenty of natural attractions in Kauai that are accessible by car.
Waimea Canyon
Due to its deep valley views, the Waimea Canyon is known as the Grand Canyon of the Pacific. There is no entrance fee to the National Park and visitors are welcome to visit the coffee farms as you drive through this beautiful landscape.
Blue Room Kauai
The Blue Room Cave, located only 200 feet from a nearby parking area, glows bright blue at high tide when the sunlight reflects off the seabed.
Hanalei Lookout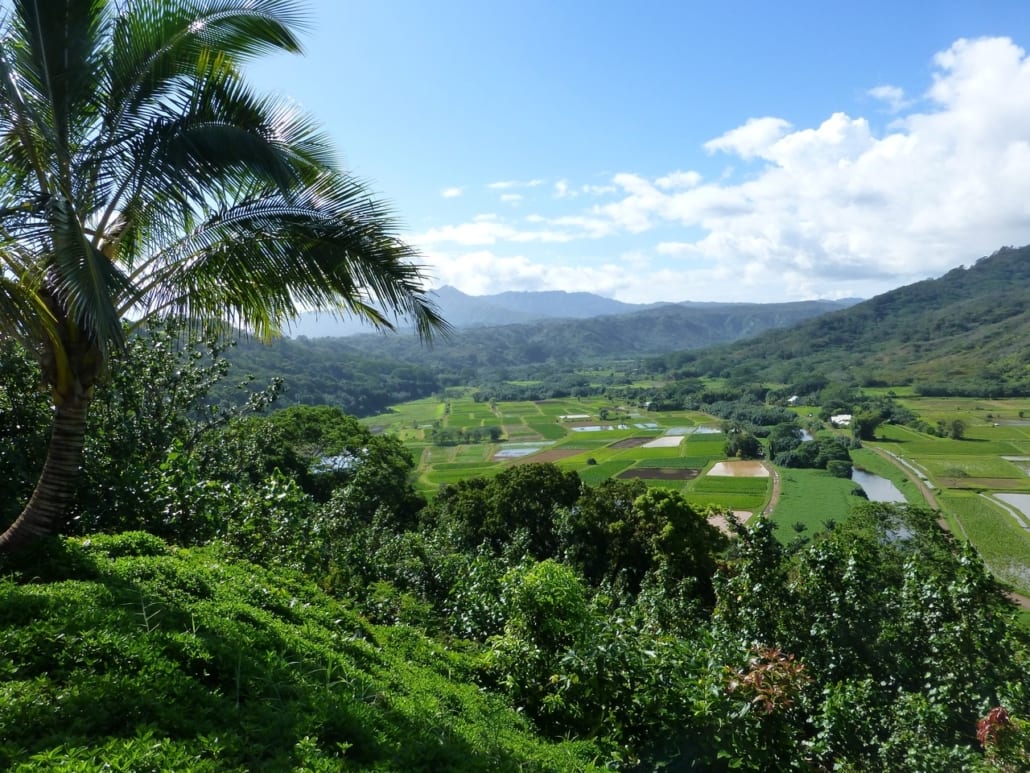 Enjoy sweeping views of Kauai's natural beauty from the Hanalei Lookout. This is one of the most photographed spots on Kauai because of its panoramic view of the mountains, the ocean, and Hanalei Valley. 
Wailu River State Park
The Wailu River State Park is home to two famous waterfalls: Opaeka'a Falls and Wailu Falls. Both falls can be easily seen from the parking lot and viewpoint, so there is no need to hike to catch a glimpse of these falls. The way down to the base of the waterfalls is very slippery and muddy, so you should only explore the Wailu River State Park trails if you're an experienced hiker with proper shoes.
Best Beaches in Kauai
Both the North Shore and South Shore of Kauai have breathtaking beaches. Here are some of our favorites:
Tunnels Beach
This snorkeling and diving beach is often called the best beach in Kauai. It's called Tunnels Beach because of the many underwater lava tubes that can be explored by divers.
Haena Beach
Haena Beach is well-equipped with restrooms, showers, lifeguards, and barbecue facilities. With the dramatic Kauai mountains in the background, the stunning sandy beach makes a great sunset spot. The ocean current can be dangerous so take caution and pay attention to warnings from the lifeguards.
Lydgate Beach Park
Great for watching the sunrise, Lydgate Beach Park also has beach amenities and lifeguards on duty. The offshore coral reef protects the coast from large waves, making Lydgate Beach a great place to go snorkeling.
Native Hawaiian Culture on Kauai
Lawai International Center
The Lawai International Center is an archeological and cultural Buddhist center known for its serenity and healing powers. You can learn more about this place and the numerous shrines built in this place during a guided tour. The Lawai International Center is open for free admission on Sundays.
Kauai's Hindu Monastery
This spiritual spot has Hindu temples and a beautiful botanical garden. The Hindu Monastery offers a guided tour once a week, so check the schedule online to find out which day the tours are running.
Free Hula Shows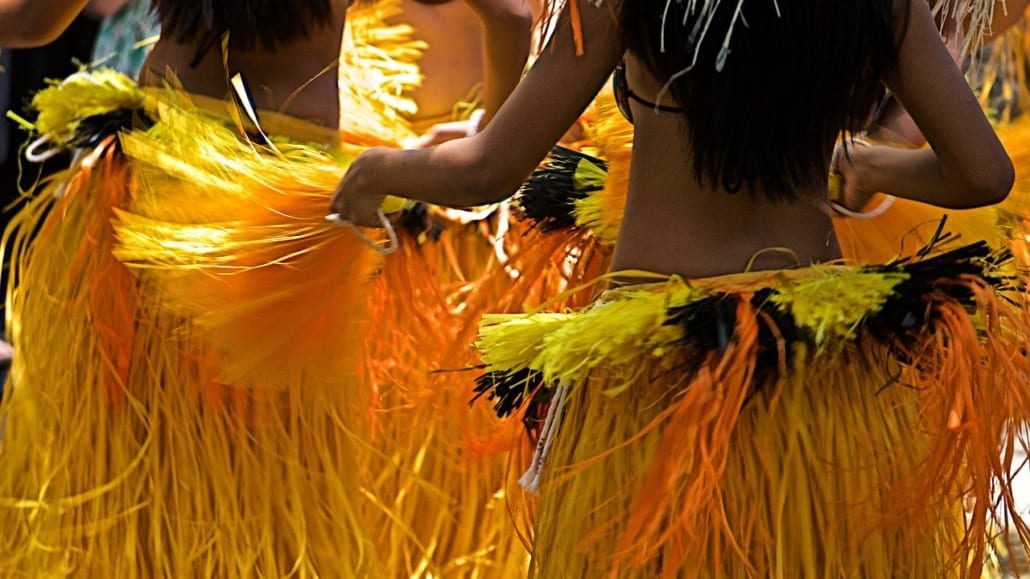 Among Hawaii's best-known customs, a Hula show offers a great way to understand the local traditions. A handful of spots around the island offer free Hula shows on different days of the week:
Kauai Town Life, Art Nights, Museums
Hanapepe Art Night –

One of the things to do in Kauai for free – The Hanape Art Night is like walking through a free outdoor museum. You can soak in the town culture of Hanape by discovering the town's history and art scene. In addition to musical performances and food stands, the Hanape Art Night features exhibitions from local galleries. Check out the nearby Hanapepe Swinging Bridge while you are there.

Old Town Kapaa Art Walk –

Local music, food, and art exhibitions. The Old Town Kapaa Art Walk takes place on the first Saturday of every month.

Kauai Museum – The Kauai Museum is one of the best things to do on Kauai, and on the first Saturday of every month, admission is free!
Waimea Walking Tour – Every Monday, there is a free walking tour where you can discover the best of Kauai with a local tour guide.
Only in Kauai
Kauai has a unique identity that sets it apart from the other Hawaiian Islands. Get to know the island with these unique things to do for free.
Grove Farm Train Day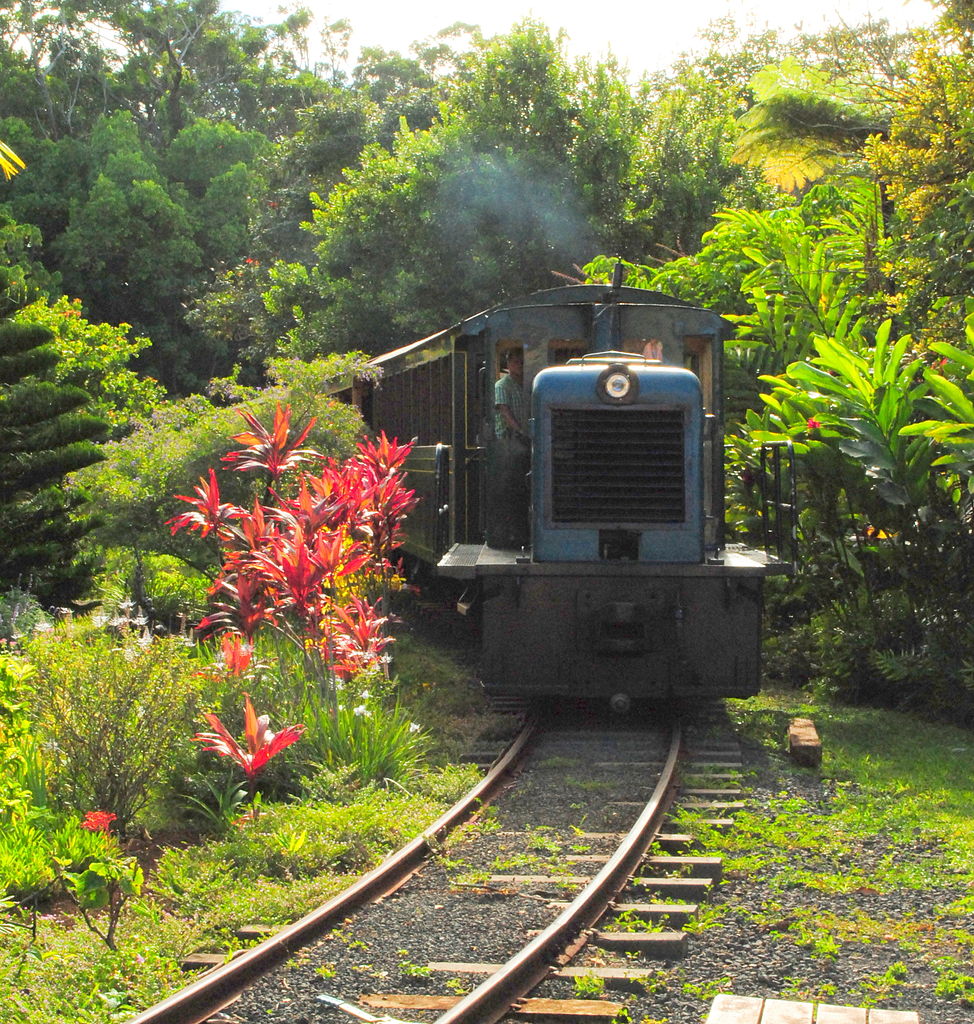 The Grove Farm Train Day is a family-friendly event takes place on the second Thursday of every month. Visitors can hop on a steam-powered locomotive and follow the historical sugar plantation route in Grove Farm.
Moir Gardens
The Moir Gardens are a botanical area located on an old sugar plantation and is full of rare plants.
Menehune Fishpond
The locals built this manmade fishpond to catch fish. The Menehune fishpond is a well-preserved example of old Hawaiian aquaculture.
Food and Drink in Kauai
Food on Kauai can be very expensive, so it's best to stay in accommodation that has a kitchen or kitchenette so that you can prepare your own food. Even though the prices at restaurants can be surprising, there are still plenty of ways to enjoy the food and drink of Kauai on a budget.
Kauai Coffee Company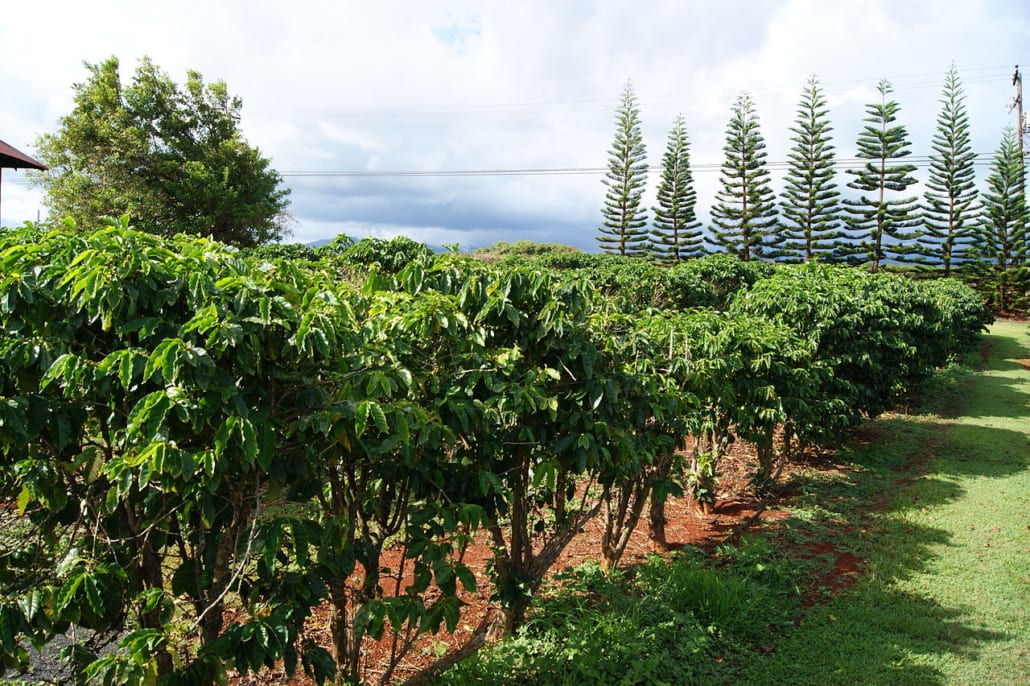 Take a free walking tour of the Kauai Coffee Company, the biggest coffee plantation in the United States. Learn about coffee-making from start to finish while enjoying beautiful grounds.
Farmer Markets
Farmers' markets are held throughout the island of Kauai every week. Load up on fresh produce and locally-made products, or just enjoy the vibe at the market.
Koloa Rum Company Tasting
Stop in for a free (yes free!) rum tasting at Koloa Rum Company Tasting to try different flavored rums. Due to the popularity of the restaurant, there may be a waitlist, so it's best to check the Koloa Rum tasting room website ahead of time.
---
Traveling to Kauai on a budget? Check out our blog for more budget tips, itineraries, and off the beaten path ideas!
https://www.the-backpacking-site.com/wp-content/uploads/2021/02/roberto-reposo-wJl599nQyNA-unsplash.jpg
480
640
Monica Woerner
https://www.the-backpacking-site.com/wp-content/uploads/2018/08/the-backpacking-site-1.png
Monica Woerner
2021-02-01 16:59:16
2022-09-09 12:24:49
Things to do in Kauai for Free