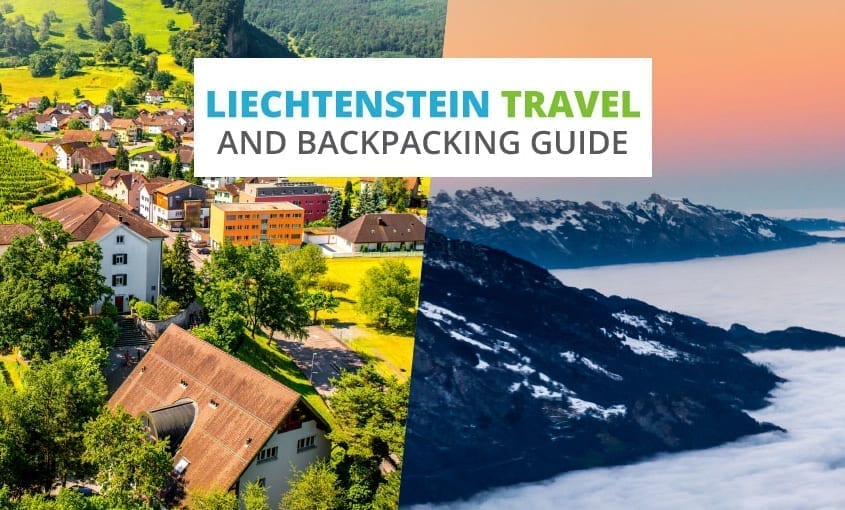 Backpacking Liechtenstein
Looking for important travel information while backpacking around Liechtenstein? Here you will find information on working in Liechtenstein, entry visas, Liechtenstein hostels, and much more.
Table of Contents

Facts About Liechtenstein
Tucked away between Switzerland and Austria, the independent principality of Liechtenstein covers just 160 square kilometres of Rhine Valley and towering mountains, and is home to a mere 34,000 inhabitants. Liechtenstein is the smallest German-speaking country in the world, and it is also the only European country whose border countries are also surrounded by land. Whilst remaining independent Liechtenstein has been politically aligned with Switzerland since Austria abolished the Habsburg monarchy after World War I, and its currency is the Swiss Franc.
Situated in the upper Rhine Valley, Liechtenstein is only 15 miles long from north to south and has very limited natural resources, but despite its lack of geographical wealth Liechtenstein is one of a handful of countries that has more registered companies than human inhabitants.
Remaining neutral during World War II, Liechtenstein came to the fore in 2001 because of a report alleging that its banks had had dealings with the Nazis during the war. The accusations proved unfounded, and today the country is best known for its status as a wealthy low tax haven, with its inhabitants earning the highest per capita income in Europe. As well as being popular with businesses, Liechtenstein is a busy sporting destination, particularly during the winter when its resorts open for the ski season.
Climate
With its mountainous terrain, Liechtenstein is surprisingly mild compared to other alpine climates, with summer lasting from June to September and the ski season beginning in late November and ending in April when the last of the snow melts. Tempered by a warm southerly wind, the climate reaches highs of 25oC during the summer, and its substantial wet spells tend to linger a lot longer than in neighbouring Switzerland or Austria.
Things to see and do
Compared to its neighbouring countries, Liechtenstein has a reputation for being sedate and lacking in things to see and do, but those who enter the tiny principality will find a quiet charm and unspoiled beauty that is lost in more active European destinations. With its range of mountains and valleys, Liechtenstein is a popular country with athletes, offering skating and cycling tours along the Rhine, skiing in the high peaks and some truly spectacular mountain walks. It is also host to an array of birds of prey that nest among the beautiful forests, vineyards and mountains that give the country its unique and natural beauty.
Despite having just two main streets, the tiny village of Vaduz is the capital of Liechtenstein and undoubtedly the principality's most visited destination. Vaduz houses the country's three most important museums as well as the fine sixteenth-century castle home of the current Prince Hans-Adam II.
The State Art Collection is host to a historic selection of paintings that were collected through the ages by the Princes of Liechtenstein, as well as a programme of high quality temporary exhibitions. For the budding philatelist the Postage Stamp Museum is well worth a visit, containing a collection of over 300 frames of stamps that have been issued since 1912. Open only in the afternoons, the Ski Museum charts the history of skiing over the last 100 years and features Tony Sailer's 1958 world cup skis, as well as Hanni Wenzel's 1980 Olympics equipment. The village is marked by gently climbing vineyards and overlooked by majestic mountains which attract ramblers, cyclists and skiers from all over the world.
To the north, Triesenburg is a tiny region situated on a terrace overlooking Vaduz and the Rhine Valley. The region boasts a beautiful onion-domed church and the Heimatsmuseum which is dedicated to the Walser community, which made the pilgrimage from Switzerland in the 13th century and whose dialect is still spoken within the region today.
The ski resort of Malbun is one of Liechtenstein's most popular destinations. Situated high in the mountains, the premier resort has a snowboarding school as well as a range of slopes for all levels of skiing. The resort is easily reached by buses travelling from Vaduz every hour. As well as skiing there are plenty of other outdoor activities to engage in when visiting Liechtenstein. The snaking banks of the Rhine Valley provide excellent opportunities for cycling and the mountains of Raatikon and Drei Schwestern are popular with adventurous hikers. The country is inhabited by spectacular species of birdlife and wild flowers, and the Fuurstin-Gina-Weg trail is an ideal route for trekking and bird-spotting, particularly in the spring time.
Travel
There is no airport in Liechtenstein but Zurich Airport and Friedrichshafen Airport in Germany are both relatively close to the border. From both airports there are direct trains to the Swiss border towns of Buchs and Sargans where there are regular buses travelling to Vaduz.
Accommodation
One of the richest per capita countries in Europe, Liechtenstein is not the cheapest of backpacking destinations. There are a range of accommodation options across the country from mountain huts and inns to hotels, most of which are found in the capital town of Vaduz. Most affordable, however, are Liecthenstein's three campsites situated in Mittagspitze, Triesen and Bendern. There is also the 'Youth Hostel Schaan-Vaduz' which nestles between the towns of Schaan and Vaduz offering beds for up to 110 visitors in a variety of room sizes. The hostel costs from 20 Euro per night for a shared dormitory and is a cheap and accessible way of exploring the mountains surrounding the Schaan and Vaduz regions.
Healthcare Issues
A relatively low risk country, backpackers should be aware of over exposure to the cold and to the deceptive heat of the sun in the mountainous areas, but with the highest peak standing at 2,600m there is little danger of altitude sickness.
Useful Links
Up-to-date
Entry Visas for Liechtenstein
Liechtenstein's border regulations are the same as those of neighbouring Switzerland and there are no entry checks crossing over the border from Switzerland. Nationals from the European Union, as well as the USA, Canada, South Africa, Australia and New Zealand do not need a visa for visits of up to three months, but for longer visits visas will need to be applied for.
Foreigner Work Permits in Liechtenstein
Although Liechtenstein is not part of the European Union it is included in the mutual "free movement of workers" agreement which means that citizens from the United Kingdom and any other E.U country, including Iceland, Norway and Switzerland are entitled to work without permit for up to three months. Once the three months are up, visiting citizens are then required to register with the Liechtenstein police in order to apply for a residency permit.
How to Say Common Alemmanic Phrases
The official language of Liechtenstein is a colloquial dialect of German known as Alemannic which is derived from the German Alemmani alliance of tribes, and also known as Swiss German because it is spoken in the German region of Switzerland. Spoken Alemannic has some variations of grammar and pronunciation from standard German but the written language is the same and Liechtenstein inhabitants have no problems communicating with standard German speakers.
Useful Phrases
English

Alemmanic

Hello

Greuzi

Hello to a group of people

Greuzi Mitenand

Good Evening

Gueten Abig

Hi

Hoi, Salu, Sali

Goodbye

Widerluege/Ciao/Tschüss

Thanks a lot

Merci Vilmal

See you later

Bis Spotter
Liechtenstein Hostels
Hostels are a cheap form of accommodation, and so they are essential to backpackers and other budget travelers.
Sorry, no hostels have been registered for this country yet.
There you have it, the ultimate Liechtenstein backpacking guide. We hope you have found all the information you need for backpacking around Liechtenstein.