Backpacking Scotland
Looking for travel information while backpacking in Scotland? Here you will find must-sees for backpackers in Scotland, budget tips on how to get around, advice about hostels in Scotland, and much more.
Table of Contents
What is Scotland known for?
Scotland is best known for castles, kilts, bagpipes and whisky. It also has great cities such as Edinburgh and Glasgow and amazing nature with its lochs and islands and this is what most people come to see.
Scotland offers visitors great cultural and historic landmarks such as Edinburgh with its castle and Fringe Festival. Glasgow is known as the world's friendliest city but it also has fantastic architecture and great nightlife.
But what is most special in Scotland is the scenery in the highlands and the remote islands. This is where you will find pretty little villages, rolling green hills, dramatic mountains and beaches such as Luskentyre which you would think could be in the Caribbean.
If that is not enough to convince you to visit this country, the locals are known for their warm hospitality.
Currency: Pound Sterling (both British and Scottish pounds can be used all over the UK) = 1.24 cents
Language: English and Gaelic
Telephone Services: Country Code +44
Emergency Numbers: All services 999
Climate in Scotland
When deciding the best time to visit Scotland, the weather plays a big role.
The summer months have the warmest weather but this is also when you get the midges. On the islands, this is less important because you only need a light breeze to whisk these pesky little creatures away. But for the mainland come prepared if you visit from mid to late May to early September.
During the summer months, it is also busier being the peak holiday season in the UK and Europe. The shoulder season months of April to mid-May and September to October are great times to visit – no midges, fewer people and lower prices.
In the winter you have a high chance of rain, sometimes even snow. And if you are going to the islands ferries can be disrupted by winter storms.
The best time to visit Scotland is from April to October when the weather is warmer and it rains less.
Things to do in Scotland
When deciding the best things to do in Scotland, there is an abundance of options. But here are the top bucket-list items when backpacking Scotland.
Explore Edinburgh
Edinburgh has it all – castles, a pretty old town, festivals, museums, restaurants and pubs. It is a great place to start any Scotland trip and you can easily spend days taking in everything the city has to offer. Especially when one of the festivals is one you can arrange a whole trip around the Military Tattoo or the Fringe Festival.
Start your visit with the Royal Mile which runs through the old town up to the Castle. To learn more about the history of the castle take a guided tour with Viator. The best views of the castle are from the park below the old town, along Princess Street.
Once you have explored the castle head over to the National Museum of Scotland which has fascinating exhibits on Scottish history, art and culture. Art enthusiasts should also make sure to visit the Scottish National Gallery.
To round off the day head to Arthur's Seat for the best views of the city skyline and the castle in the distance.
Visit the Highlands and the Islands
The most magical part of Scotland can be found in the more remote parts called the highlands and the islands. These are more difficult to explore without a car so consider renting a car or doing an organised trip. From Inverness, day trips are available with Viator to the Isle of Skye or multi-day trips take in various islands such as Harris and Lewis in the Outer Hebrides.
On the Isle of Skye, the otherworldly scenery of the Man of Storr and Quiraing are the main draws. In the Outer Hebrides, it is the beaches on Harris and Lewis.
For Harry Potter fans the highlands is also where you will find the Hogwarts Express and the Glenfinnan Viaduct which is the bridge featured in the second film. Glenfinnan is between Fort Williams and Mallaig.
Visit a Castle
Scotland is home to over 1,000 castles and it is impossible to visit without seeing one. Most large cities in Scotland have a castle and these are the easiest to see. In addition to Edinburgh, other places that can be reached by public transport that have great castles are Stirling and Inverness.
On a day trip to the Isle of Skye most tours stop at picturesque Eilean Donan Castle so make sure that this is included in your itinerary on a trip to Skye.
It is even possible to visit Balmoral Castle, which used to be the summer residence of the late Queen. Balmore Castle is only open for a few months every year, normally from early April to mid-August.
Hike Ben Nevis
Ben Nevis is the highest mountain in the UK. It is only 1,345 metres high but don't let that fool you into thinking it is an easy climb. The weather changes quickly in Scotland and every year many people need to be rescued. Having said that, as long as you are used to walking in the mountains and come prepared for four seasons in one day you don't need a guide to climb it.
The easiest and most direct route is from Glen Nevis but it is also possible to walk a ridge route with spectacular views from Torlundy.
Visit a whisky distillery
No trip to Scotland is complete without trying some whisky and seeing how it is made. Visiting a distillery you will learn about the history of whisky and the various processes involved. Most tours end with a tasting.
Some of the best whisky distilleries to visit are Glenfiddich, Talisker and The Macallan. But wherever you are in Scotland there is always a whisky distillery close by and unless you are really into whisky visit the closest one.
For whisky enthusiast, the area around Speyside or Islay are the best to visit.
Other Activities in Scotland
Since popular places in Scotland can get crowded during tourist season, it is wise to reserve tickets and activities ahead of time. GetYourGuide sells entrance tickets to museums and landmarks at face value so you can avoid the lines and save that precious time for more exploring.
Viator is another popular travel website that helps you book things to do in Scotland. They work directly with local tour operators in Scotland, so you won't have to scour the internet or roam around town trying to find the best deal.
If you know your schedule ahead of time, a great insider tip is to buy tickets for major tourist attractions ahead of time. Tiqets has entrance tickets and skip-the-line passes for major attractions in Scotland, which can be a worthwhile cost during peak tourist season.
How to Find Cheap Flights to Scotland
In order to find the best flights to Scotland we recommend using a few well-known flight comparison search engines. These websites offer powerful search options, like entering flexible dates and airports to find the cheapest flight to Scotland.
Our go-to flight search engine is Skyscanner, which we love for its extremely flexible search options. Our favourite way to get travel inspiration is their "Everywhere" feature. Simply enter "Everywhere" as a destination, and it will then list all available flights from your departure city in order of price. This also works when entering the entire country of Scotland as your destination. Skyscanner will search all possible airports in the country to find the cheapest option.
Kiwi is another new favourite flight search engine among savvy travellers. Kiwi works by combining flights from different carriers to get the best deal. Also, if there is a better ground or ferry option for the route you're searching, Kiwi will include that in the search results. On average, we have found the cheapest flights to Scotland with them compared to the other websites out there.
How to Travel Around Scotland on a Budget
Between the larger cities, it is easy to travel by train and bus. As soon as you get a bit further out into the countryside it is more difficult to travel by public transport. There is no train and buses are infrequent. If you have time you can get around using buses otherwise hiring a car, taking organised tours and the occasional taxi is better. Keep in mind that taxis are expensive and therefore not a good option for longer journeys.
Certain routes are better suited to one mode of transport than the other. To compare your options for journeys from A to B, you can try Omio. They compare trains, buses (and even flights) so you can decide for yourself the tradeoff between cost and travel time.
Flights within Scotland
Internal flights in Scotland are either not worth the time it takes or very expensive. By the time you have gone to the airport, checked in and waited for your bags it would have been quicker to get the train. The only exception is to the islands where it is quicker to fly but it is significantly more expensive than getting the ferry.
Bus travel in Scotland
You can get pretty much anywhere in Scotland by bus. It costs less but will take longer than getting the train. Most intercity routes are run by Megabus and National Express but also check the routes offered by Stagecoach and Citilink.
For longer journeys book your ticket in advance and if doing multiple journeys see if they have multi-day passes which might work out more economical than buying individual tickets.
Train Travel in Scotland
Train travel is a great way to get around but it can be expensive, especially if you book last minute or need a flexible ticket. Bookings generally open 12 weeks in advance and by buying a non-flexible ticket early it is much cheaper. Also, look into the different rail passes that are available.
Services in Scotland are run by ScotRail and their website is the best place to find times and routes.
Driving in Scotland
Remember that the Scottish drive on the left side of the road and in many areas the roads are single-lane (but with passing places). It is more expensive than public transport but it is the best way to explore beyond the cities. If you decide you want to rent a car, you can use DiscoverCars to compare offers from the major car rental agencies in the region.
For finding a carpool option between cities in Scotland, you can use BlaBlaCar, which is a favourite mode of transport among budget-savvy locals. Just search for your destination, pick the date you want to travel and you'll see different carpool options. Some rides allow you to book instantly, while others require the driver to approve manually. The BlaBlaCar site defaults to German but you can change the language at the bottom of the page.
Ferries in Scotland
The ferry company in Scotland is called Calmac and ferries operate to most inhabited islands. There is a summer and a winter timetable. Tickets must be booked in advance. If you are travelling by car make sure to book well in advance since popular routes often sell out during the summer.
Backpacking Group Tours in Scotland
Though part of the fun of backpacking Scotland is exploring on your own, there are situations, especially when venturing off the tourist trail, when it does make sense to go with a guide or a small group. 
The most popular option for social travel in Scotland is Contiki Tours. Contiki trips offer more than just transportation, they are organized social group travel for travellers aged 18-35. Whether you're travelling by yourself or going with a group of friends, Contiki Tours are perfect for people looking to have a blast, meet new friends, and form lifelong memories. They offer tours that travel primarily in Scotland or longer tours that cover other nearby places.
G Adventures is another great option for organized travel, but with a smaller group. It's a great choice for anyone backpacking Scotland alone who would like to meet up with like-minded travellers. It's also a practical option for exploring places where you need an experienced guide, like a long hiking adventure or visiting a place well off the beaten path. You can choose from different styles of small group tours like active, wellness, hiking trips, 18-30somethings, and more.
Volunteering in Scotland
Volunteer travel is a great way to explore Scotland on a budget while also giving back. Typically, you'll work on the project a set number of hours per week in exchange for free accommodation, and sometimes other perks such as free food, free bike rentals, and more. 
If volunteer work in Scotland sounds like something you want to do, it's best to do it via a reputable agency. An agency will help screen volunteer programs and hosts in Scotland to make sure you have support every step of the way.
Volunteer work in Scotland can be organized through the WorldPackers agency, and you can use promo code BACKPACKING10 to save $10 on your membership. WorldPackers can connect you with volunteering opportunities in Scotland with NGOs, hostels and homestays, agricultural experiences, and more.
Health and Safety in Scotland
The standard of healthcare in Scotland is high, but health insurance is essential. In the more remote parts of the country, you can be far from the closest hospital. As with travel to all other countries abroad, it is vital that you get travel insurance before you leave for Scotland. Even for short trips, our go-to travel insurance provider is World Nomads, which is also recommended by Lonely Planet, HostelWorld, and other major travel companies.
Generally, Scotland is a very safe country also for female solo travellers. In the larger cities use common sense, especially late at night.
What vaccines are required to travel to Scotland
Immunisation against MMR and seasonal flu is recommended when visiting Scotland. You should consult your local doctor about all of these factors before travelling to Scotland.
Is tap water safe to drink in Scotland?
Tap water in Scotland is safe to drink. Food, including dairy products, is also safe to eat.
Entry visa requirements for Scotland
EU and US nationals can stay for up to 6 months without a visa. Your passport should not expire during your stay. In exceptional circumstances, the border patrols might ask for proof of hotel bookings and return flights to prove you are a tourist.
Visa requirements for Scotland can vary widely depending on your country of origin and can change over time. To avoid any unpleasant surprises, be sure to check the latest visa requirements while you're still planning your trip.
Scotland Hostels and Budget Accommodation
All over Scotland there are hostels and hotels that meet international standards. During the festivals or summer months, you should book far in advance, especially in the more remote areas where there are fewer options.
We have had good experiences finding hostels in Scotland on HostelWorld. They have the largest inventory of hostels worldwide, and with over 10 million reviews and ratings from other travellers, you know exactly what to expect.
Another good way to find accommodation in Scotland is by checking booking.com. You'll find hotels, homestays, hostels, and other unique accommodations. They have the most reviews and advanced filtering of any accommodation-booking site, so you'll be sure to find a great place in your budget. Many of the places on booking.com also offer free cancellation, which takes the pressure off the planning phase of your trip to Scotland.
If you are backpacking with another travel companion, we highly recommend booking a rental via VRBO. With a vacation rental in Scotland, you'll have more space, your own kitchen, and you'll get a better feel for how the locals live. Plus, the cost of a vacation rental can be split among your group, oftentimes making it cheaper than doing individual hotel rooms. 
If you're looking to save even more money while backpacking in Scotland, there are plenty of creative ways to get free accommodation in exchange for work. For example, one of our favourite ways to stay in amazing locations for free is by signing up as a petsitter with Trusted Housesitters. The site connects responsible animal lovers with petsitting opportunities in Scotland and all over the world. It's a win-win for both sides – travellers can stay in amazing locations for free, and homeowners can rest easy knowing that someone is watching over their place.
And lastly, CouchSurfing is a great community that connects travellers with local hosts in Scotland. You can stay for free with verified hosts, who will usually take some time to show you around the local spots.
Useful links for Backpacking in Scotland
There you have it, the ultimate Scotland backpacking guide. We hope you have found all the information you need for backpacking around Scotland
---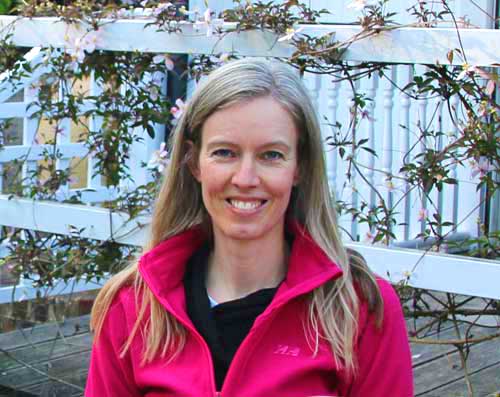 Author Bio: This guide has been written with help from Kristin from Scotland Less Explored. We have all the information you need to plan the most amazing holiday to the more remote parts of Scotland. If you are looking to venture off the beaten path and discover the Scottish islands, Scotland Less Explored is the site for you!